In a shocking Tweet which came to the public just a few hours ago, @Ned the chairman of Steemit Inc announced that he has sold Steemit (for an undisclosed amount) to Justin Sun, the founder of the TRON blockchain. Ned Scott was quoted in the tweet as saying "after four beautiful years, I have sold Steemit to Justin Sun."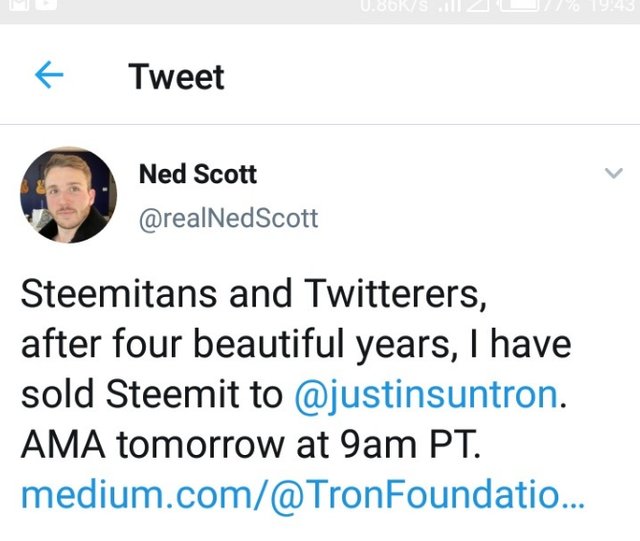 ---
A few moments later, Justin Sun via his official Twitter handle confirmed the deal by replying to Ned's tweet with the following words, "Steemit 2.0 Steemit #TRON and #Steemit leading in a new era of decentralized social networking."
---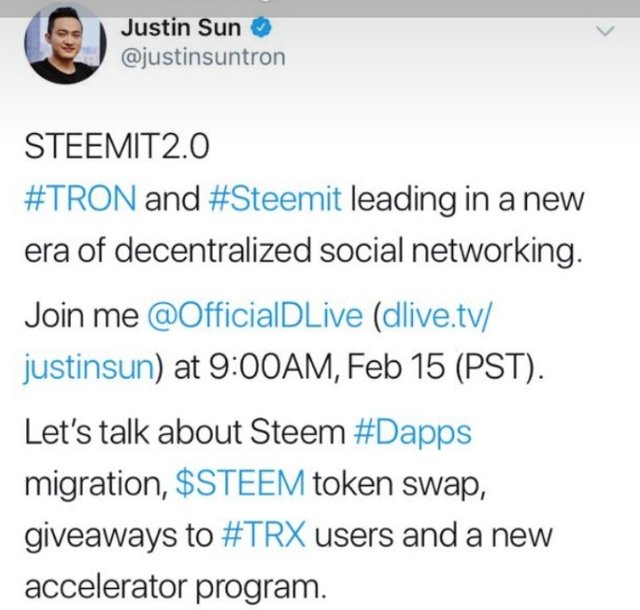 ---
The announcement has been trailed with mixed feelings. A Twitter user by the username Sergio Mendes responded:
---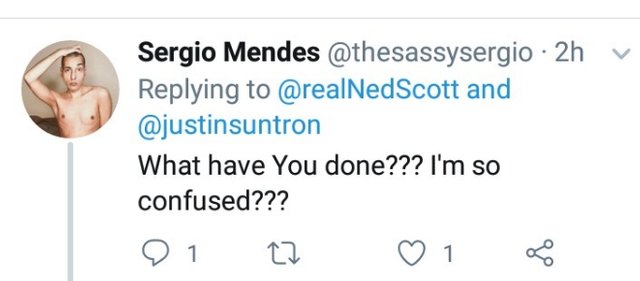 ---
However another Twitter user named Stephen Kendal expressed a high level of optimism when he tweeted:
---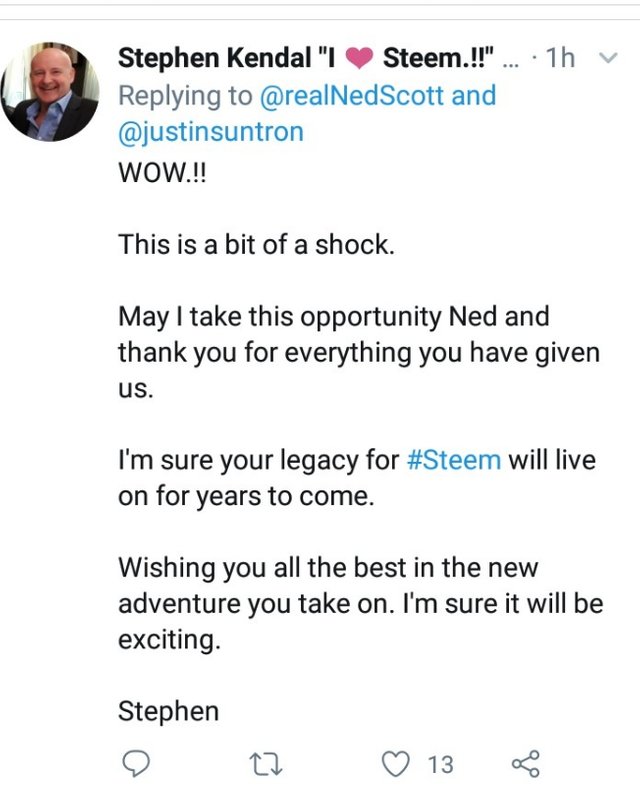 ---
Similarly, another Twitter user simply identified as R.W Michaels believes that Steem is now in good hands with Justin Sun. Here is how he puts it:

---
The news of Steemits purchase by Justin Sun has finally become official after weeks of speculations on the cryptospace. With TRON's market cap and Justin Sun's influence in the cryptospace, it is expected that his acquisition of Steemit will build some hype around Steem which could lead to some bullish trends (as we are already seeing) for the Steem token in the coming days.
The question of whether Steemit will succeed or not depends on to what extent the blueprints of Steemit Inc under @Ned is executed and the confidence in which the stakeholders have in the new management. Hopefully, there are better days ahead for Steemit and perhaps Steem.