Thursday briefing: Chinese 'know Trump is a two-faced man'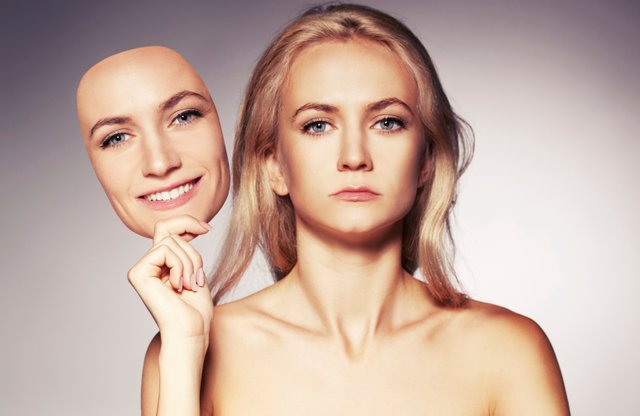 Top story: Trump gushes for 'King of China' Xi Jinping
Hello – it's Warren Murray separating the wheat from the chaff for you today.Donald Trump has heaped fawning praise on Xi Jinping, sending congratulations for his "extraordinary elevation"after the Chinese president was given exalted status by the Communist party this week.
Trump will arrive in Beijing on 8 November for a three-day visit and it is pretty obvious he is seeking to curry favour with Xi – most of all, the US president needs his help in dealing with North Korea. Trump continued his charm offensive in an interview with Fox Business Network: "Some people might call him the King of China," he said of Xi.
Experts say Trump's words are unlikely to ingratiate him with the Chinese leadership. "He's a two-faced man … Beijing might be happy but they know very well in their hearts [what Trump is like]," said Shi Yinhong, a Renmin University international relations expert. Trump, though, says we've got him all wrong: 
 There is further scrutiny, meanwhile, of team Trump's election tactics. His campaign's data-mining contractor Cambridge Analytica tried to get its hands on Hillary Clinton's missing emails by going to WikiLeaks, according to a report.
 Julian Assange has confirmed an approach was made and rejected – he did not say what the request concerned. It would be the closest known connection between Trump's campaign and Assange, and is reportedly being looked at by the congressional Trump-Russia investigation.
The real Kennedy cover-up – The last of the "JFK files" are due to be released today by the US National Archives – and the author Philip Shenon predicts they will indeed underscore a genuine conspiracy: that the CIA and FBI knew well in advance that Lee Harvey Oswald posed a threat to the president.
"Immediately after the assassination, panicked officials at both the CIA and FBI tried, desperately, to cover up evidence of the extent of their knowledge of Oswald, fearing their bungling of the intelligence about JFK's assassin might be exposed – and that they would be blamed for the president's murder.
"The files linked to the 1963 assassination will be published online here, and like much of the global media we will be trawling them for new information. If you spot an interesting fact or snippet you think we've missed, we have set up a form for contributions.Cost of mental illness at work – Mental health problems are forcing 300,000 people out of work a year in the UK and costing the economy about £99bn, with employers bearing roughly half of that lost productivity.
 The findings come from the government-commissioned Thriving at Work report, written by Paul Farmer from Mind and ex-HBOS chair Dennis Stevenson. Released today, it finds people with symptoms of a mental health condition can thrive in employment with the right support. The authors are calling for more employers to adopt measures to educate and help employees.
 Stephen Martin, director general of the Institute of Directors, said: "Mental health is not just a moral issue, but a business one too. Business leaders must put themselves at the frontier of addressing these challenges."'Cult of Harvey' – Norwegian actor Natassia Malthe has accused Harvey Weinstein of raping her in a London hotel after the Baftas in 2008. 
Malthe said he later asked her to join a threesome in Los Angeles. She refused and told him that being in his movies was "not worth what he wanted to exchange". Workers at Miramax Studios have told how a "cult" atmosphere surrounding Weinstein allowed him to get away with his behaviour.
Malthe's lawyer, the well-known women's rights attorney Gloria Allred, has called for Miramax to set up a trust to compensate victims – "It is time for the Weinstein Company to put their money where their mouths are."Difficult transition – Quibbling over four months in 2020 or 2021 seems pointless given the state of Brexit negotiations but in any event that's where we are today.
 Senior EU officials have told us that Theresa May's request for a two-year transition after Brexit D-Day (March 2019) is likely to be cut down to 20 months. That means Britain would fully exit the EU's legal structures on 31 December 2020. But let's not get too far ahead of ourselves. David Davis has been forced to row back after suggesting a parliamentary vote on the terms of Brexit might not come until after Britain leaves.
The Bank of England governor is accused of being an "enemy of Brexit" – Mark Carney has been "consistently wrong" in his warnings about the economic impact, says Tory MP Jacob Rees-Mogg. And while we're in Threadneedle Street, a UK interest rate rise is looking more likely after, GDP grew by 0.4% in the last quarter. Read the T's and C's – Now for an alphanumeric journey into the world of gene editing. Scientists say they have made a breakthrough that allows them to turn A to G, and T to C, using Crispr–Cas9. 
Basically,replacing wrong bits of DNA with the right ones. It is another step, albeit small, towards treating mutations that can cause blood diseases, genetic deafness, genetic blindness and some neurological disorders, says David Liu from the Broad Institute of MIT and Harvard. The technique works well in adult cells, raising the prospect (still very far off) of "chemical surgery" after birth that could cure or alleviate certain conditions. 
source: https://www.theguardian.com/world/2017/oct/26/thursday-briefing-chinese-know-trump-is-a-two-faced-man