Hundreds of wooden boats are prepared for rainy season in Bangladesh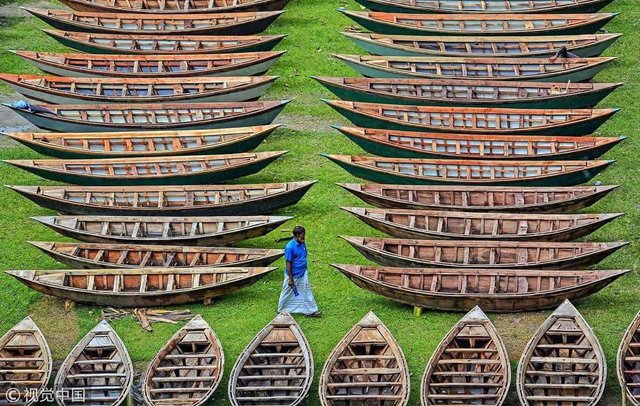 www.cgtn.com
Hundreds of wooden boats are prepared for sale at a market since the monsoon season is coming in Manikganj, Bangladesh. The local citizens will prepare for floods by buying transport to get to work between June and October.
During the heavy rainy season, the river banks usually burst and the towns and villages are submerged, which means cars and buses are hard to drive. People are forced to travel by boat.
Each of the wooden boats and oars is hand-made by local artisans, and the price for each boat is 1,800 Bangladeshi taka (21 US dollars).
The photographs were captured by 27-year-old Abdul Momin, who specializes in one of Bangladesh's most badly affected areas by the flood.
Image :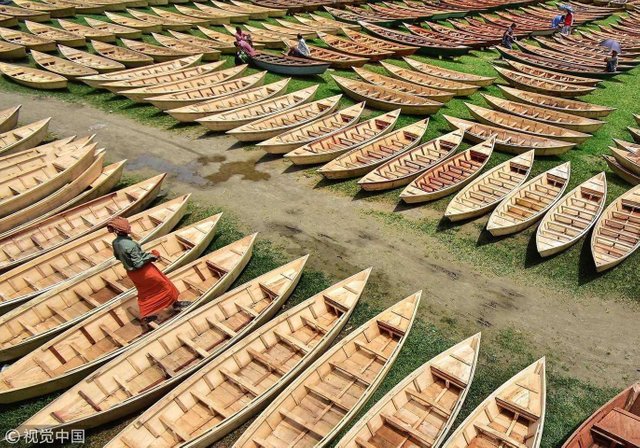 www.cgtn.com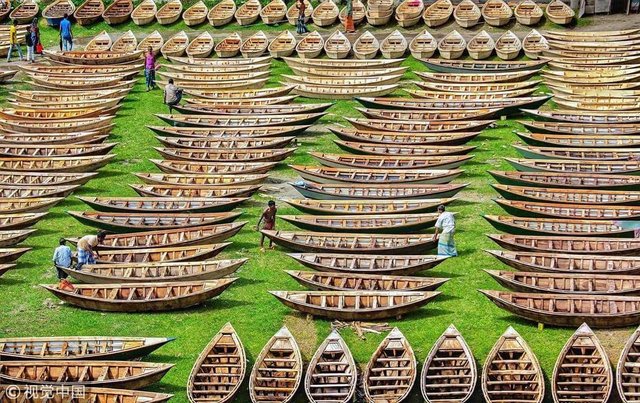 www.cgtn.com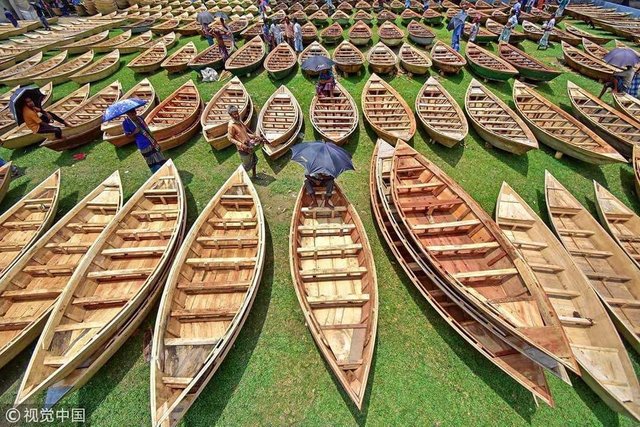 www.cgtn.com