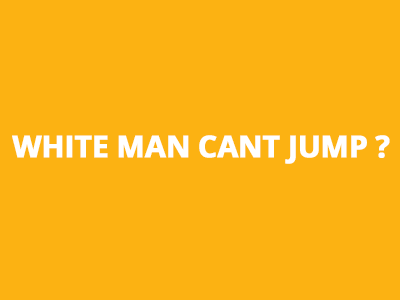 Let me introduce you Jordan Kilganon this 20 years old high-flying dunker
For Jordan, dunking is more than just a basketball play or trick. It's a sport in itself and a career, and a lifestyle.
He has a passion for jumping as high as possible to creatively slam the ball.
People might have seen him at NBA All-Star Weekend in February, when he brought the crowd to its feet after completing the "scorpion", his signature dunk. He did it while wearing jeans ! That did not only impress the fans but several NBA players as well.
(Look at Dwyane Wade reaction :D)
He was then in The Dunk King show with SHAQ (Shaquille O'Neal) in May.
I've never seen something like that in my life - SHAQ

And yesterday the NBA published this video on their Facebook with 23,111,688 Views in less than 21 hours.
He has now marked the history and is clearly the best Dunker in the world at only 20 years old
Link to The original Facebook video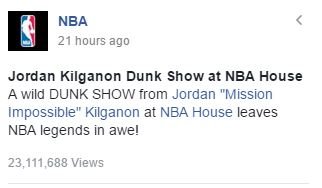 The Youtube Video :
Watch as Gary Payton and Glen Rice react to Jordan Kilganon's amazing dunks at NBA House Rio !

More about Jordan Kilganon :