If you follow my blog then you'll know that I recently waved goodbye to my eighteen year old daughter as she set out to start her life in the Carolinas with her older brothers. Now, just a few short weeks later, they are on the road 'home' as the area in which they live is predicted to be hit the hardest by what some are referring to as 'The Storm of the Century' or the '100 Year Hurricane'.
https://www.yahoo.com/gma/hurricane-florence-slows-dramatically-approach-friday-night-landfall-104909001--abc-news-topstories.html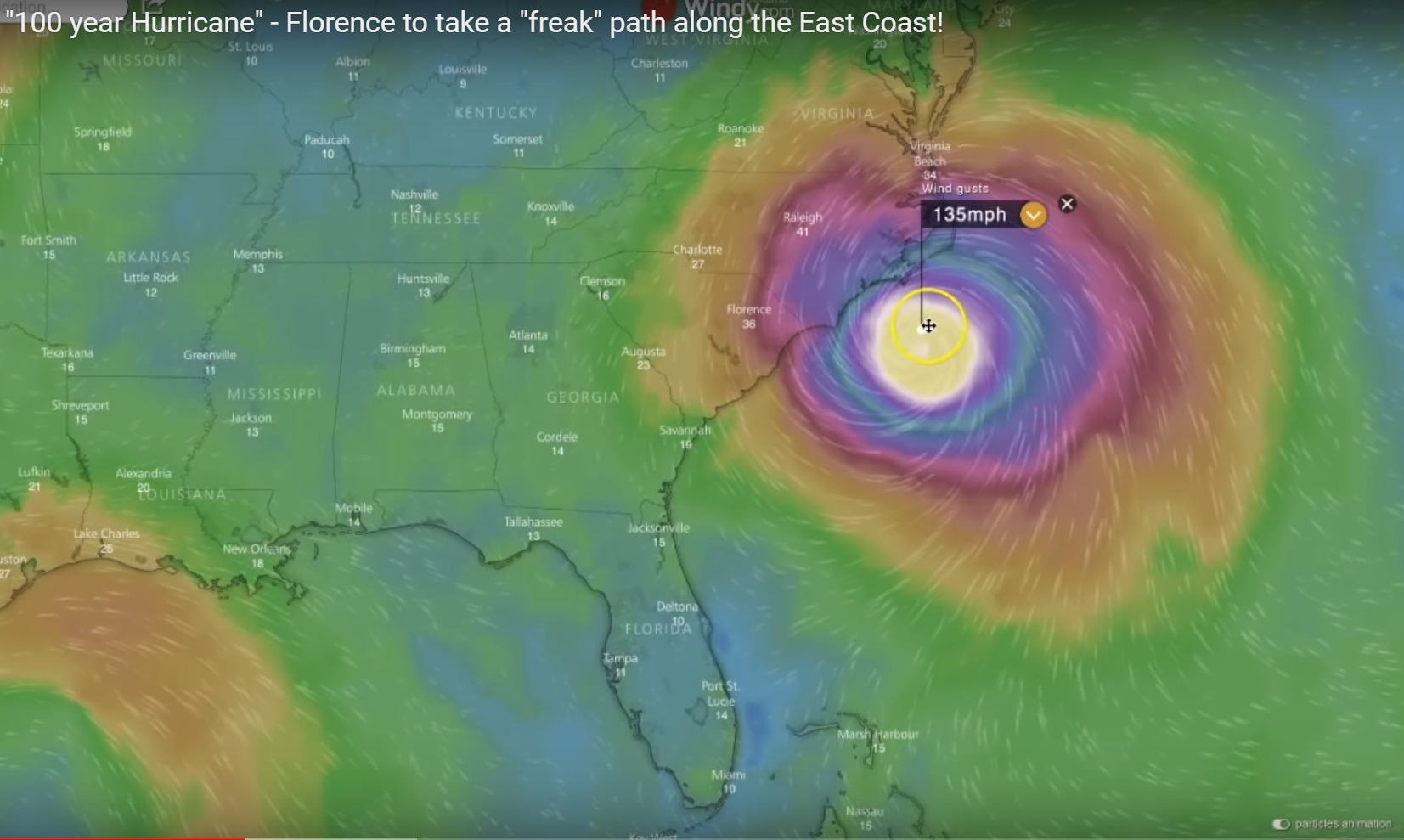 According to ABC News at 2PM EST: "This is not going to be one of those storms that hit and move out, out to sea; this is gonna be, you know, a Mike Tyson punch to the Carolina coast ..." said Jeff Byard, associate administrator for the Office of Response and Recovery with the FEMA.
While I'm thrilled that the junior members of the McLaughlin clan are on their way, my heart goes out to all of the residents who do not have the ability to head to safety- truly hoping that the storm loses steam before it makes landfall.
But even if it does, the predicted rainfall is equally as dangerous as the high winds. Just a couple weeks ago I put up a post of our area after a flood that was brought about by eight inches of rain and they are predicting as much as FORTY inches in NC. Since the average rainfall for North Carolina for an entire year is 54 inches, forty inches in a few days is monstrous.
If they get even half of that it's going to be a rough road, with probable power outages to add to the catastrophe, so keep the Carolinas in your thoughts over the weekend my empathetic steemit peeps!