Something to keep in mind next time the MSM shows us what the "experts" have to say....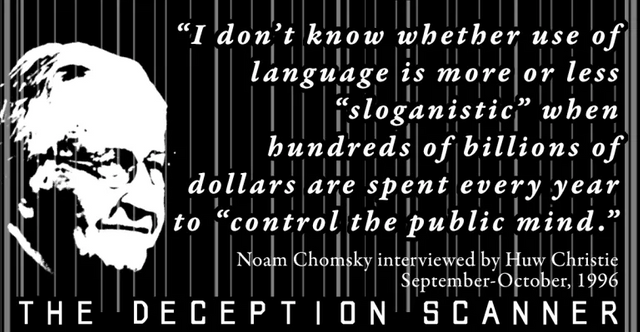 Just something that i always keep in my mind whenever I'm reading some MSM propaganda specifically regarding health, but this can be applied to the broader picture. Whenever the MSM says new studies show X Y Z and than go on to use this "study" to prove how MMR vaccines are not harmful, or describe man made carbon caused climate change and on and on.
These studies are very easy to manipulate to help them prove any agenda they may have and one reading these studies or reports should always keep in mind how the scientific and medical community have been compromised a long time ago and the majority of them will either knowingly or unknowingly serve there corporate masters in any way these masters want.
The first quote =
Former editor of the New England Journal of medicine and she is currently a Senior Lecturer in the Department of Global Health and Social Medicine at Harvard Medical School. She goes on to describe that these studies are not trustworthy anymore because of the fact that data and the end results can be manipulated to show anything there corporate masters want and there are no checks and balances to keep them honest.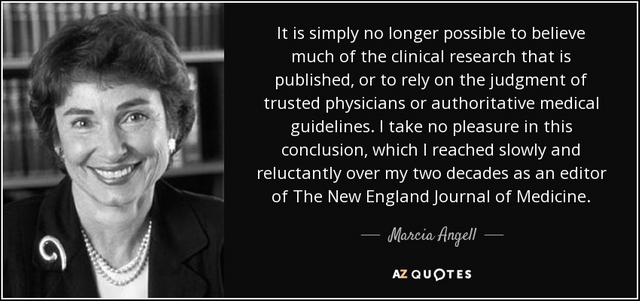 Second quote=
Dr. Richard Charles Horton is the present editor-in-chief of The Lancet, a United Kingdom-based medical journal.
He sums up the same issue very nicely as well.