Observe The Weather Day January 25th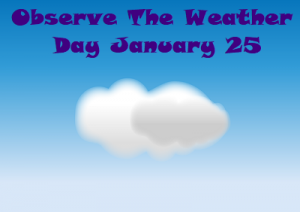 Do you think of holidays and weather often? Well, today you can celebrate both of them for Observe The Weather Day. Observe The Weather Day is a weather holiday celebrated on January 25th every year. You can take some time to look at weather reports, go outside or look out the window and observe the weather. You can look at thermometers, barometers, wind spinners, rain gauges and local weather reports to check your observations. You can take photos during the day to record the weather in your area.
If you have a felt weather chart that will help you to record and display your observations. I put a post on my blog about Observe The Weather Day. This weather holiday blog post has links to Etsy Perpetual Calendar Weather Charts, Wind & Weather Metal Wind Spinners, Weather Dry Erase Boards and Observe The Weather Day on Giftypedia. Observe The Weather Day rates 2 Giftys on Giftypedia.
www.ShopNPrizes.com/observe-the-weather-day/
Here is a link to some Felt Weather Charts on Etsy. Felt Weather Charts on Etsy
Etsy has several styles of felt weather charts including small and handy circular shaped charts. They look like they are fun, portable and convenient to use with days, dates, weather symbols and more. There are Weather Wheels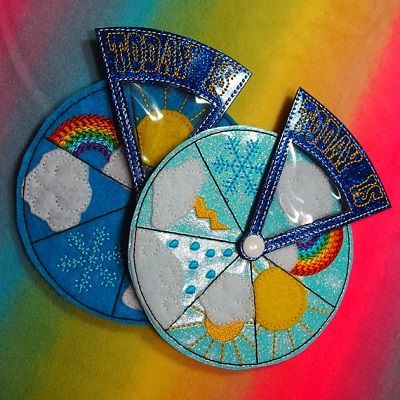 Weather Playsets


and more!
This is not an affiliate link. www.Etsy.com/market/felt_weather_chart
Happy Observe The Weather Day!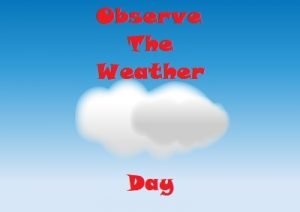 Please Follow Me On Facebook www.Facebook.com/Telework