Breaking - The US Food and Drug Administration (FDA) approves a new corona test
The FDA has announced that it has approved the use of the first rapid diagnostic test that can detect the new Corona virus COVID-19 in just 45 minutes, and according to statements made by Cepheid, the manufacturer of this test has been authorized to use it on Friday and will start shipping early next week, and this comes Announcing as the medical community looks for faster results that will help stem the epidemic.
"During this time of increasing demand for hospital services, physicians urgently need a diagnostic test that can be used on demand to manage patients who are assessing their need to access health care facilities in real time," said Dr. David Persing, head of the medical and technology sector at Seefed. He added, "A thorough test that is presented near the disease may constitute a shift as it helps to reduce the pressure caused by the 2019-nCoV pandemic."
Last week, Dr. Rod Hochman described the CEO of Providence St. Joseph Health, which is responsible for 51 hospitals and about 1,000 clinics, has the capacity to take the test in the United States as very small, saying that the time taken to produce the test results ranged between 24 hours and 4 days, which was "unacceptable", according to his description.
While US officials are working to increase the availability of tests, they have also sought to clarify cases requiring people to take the test, and have urged citizens to take precautions as priority for people with symptoms rather than for those who do not show any signs of infection.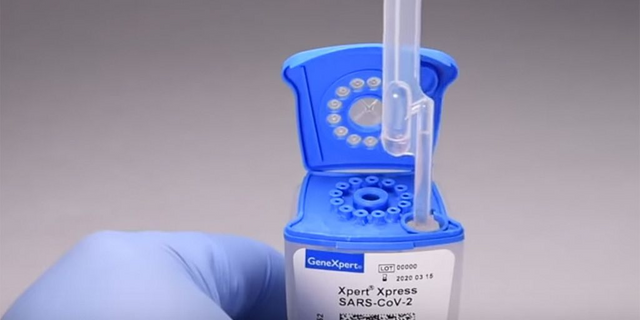 Image Source