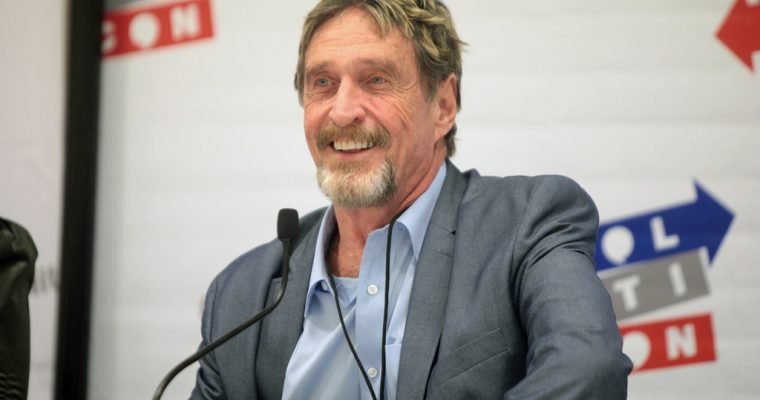 John McAfee certainly knows how to remain in news. Whether its Alt coins promotion on his Twitter account or giving his controversial statement regarding He eating his d**k if Bitcoin don't touch $1 Million by 2020, McAfee certainly have a thing for limelight. 
Now, this time McAfee has sought out some other option to remain in news. This time McAfee has launched his own Physical cryptocurrency named  McAfee Redemption Unit (MRU). 
These physical notes comes in seven denominations ranging from 1 to 500 MRU's. Four of these notes have McAfee's pictures surrounded by Women from different angles, two of these notes have the picture of Bitmain founder Jihan Wu, other notes have pictures of Brock Pierce and Roger Verr. It is not confirmed that all three celebrity figures have submitted their consent to use their face on MRU's.
Now, if we talk about the notes, then they certainly have some Blockchain features attached to it. 
They can be converted back into fiat if surrendered to MRU Foundation. Each MRU will have a face value of $9.95 and they can be redeemed by one-minute personal meeting with McAfee. The total market capitalisation of these notes would be $60.2 Million with a total supply of 6,050,000 MRU.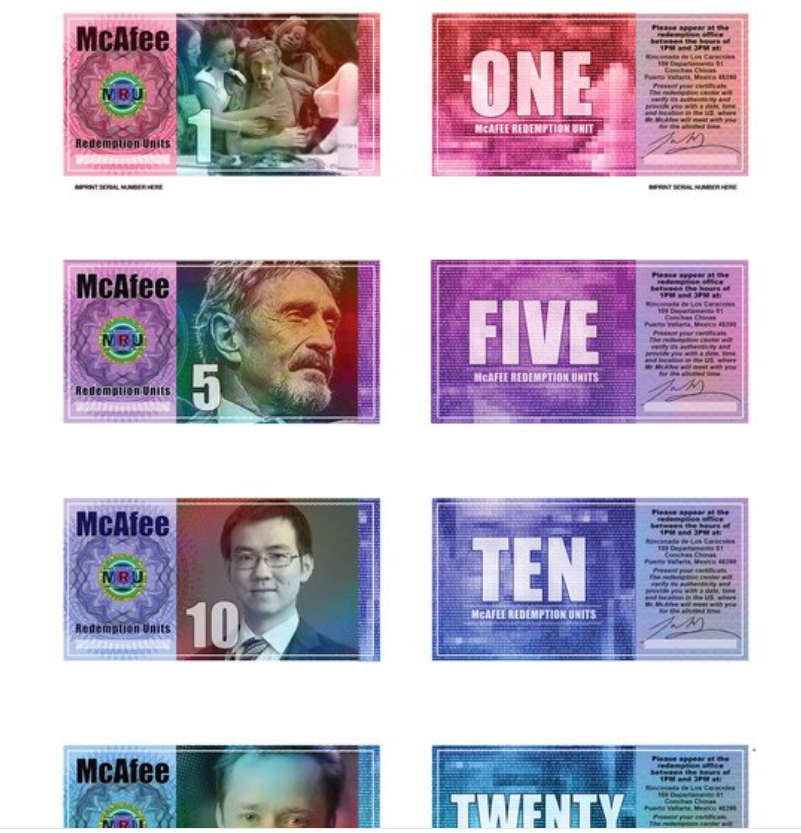 Now, McAfee has set aside 10 hours per day for people who would be willing to convert their MRU's back into Fiat. By this calculation, it would take approximately 28 years to convert all the crypto back into fiat. In case of his untimely demise, no money will be refunded to the MRU holders.
This is highly weird concept of converting a cryptocurrency back into fiat. I personally doubt that who would have such kind of time to have one-meeting with McAfee every time he wishes to convert his crypto into Fiat. 
Now, let's see how this crypto performs in open market and how much investment it'll ensure in near future. 
Thanks for reading ...!!