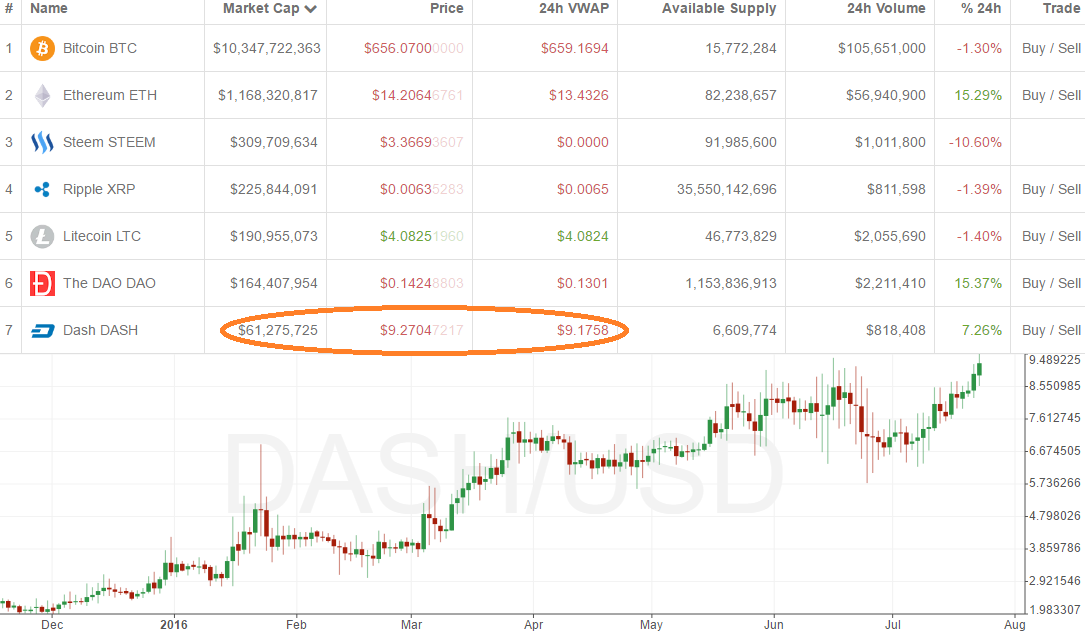 What an exciting day for #dash (notice #ethereum too). I will focus on #dash in this article.
The price has gone full #moon and with great news to match!
The D10e conference happened in San Francisco this past week on July 19th through the 20th. There were so many great presentations that it would be very tough to cover them all. I highly recommend checking out other projects that attended. Evan Duffield the head Dev of #dash did a great job presenting and you can find that video below. He hits many of the major points of transition to Evolution which should happen sometime in 2017. One of the features I am most excited for is the ability to name a public address something simple while retaining a complex private key. They also brought the Dash N Drink vending machine to really flex that #instantx system supported by the masternode network. See my article HERE about how strong that network is becoming.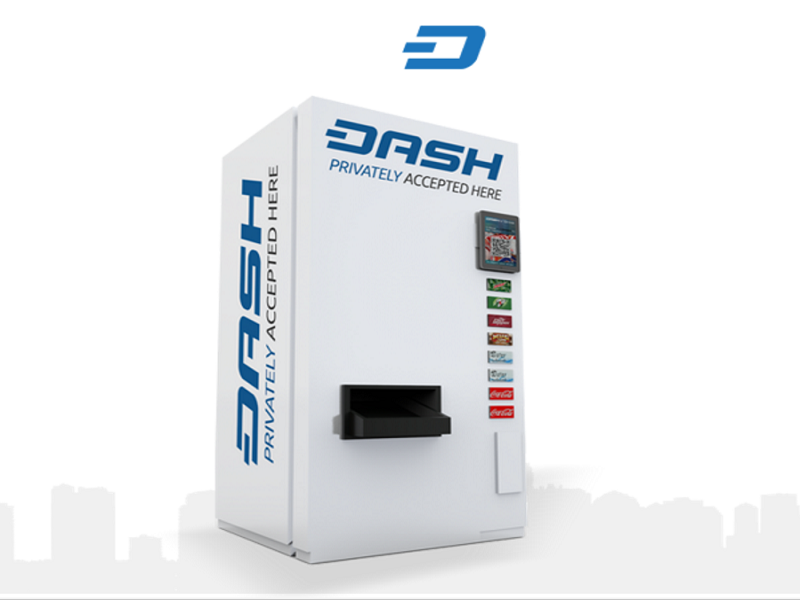 Shortly after the conference the price of #dash has not stopped moving up. Perhaps quite a few ears perked up at this conference? ;) Whether related or not the amazing features that #dash provides and is continuing to roll out is drawing the attention of many. Perhaps all this publicity is finally catching up?
Here is Evan presenting (will need to turn up the volume)
Co-founder of Ethereum and Bitshares, Charles Hoskinson, recently spoke about "cryptocurrency 3.0" at Coinscrum. What he says is interesting... and what he doesn't say is revealing - and what does it reveal? #DASH
And if the fire had not already been stoked. Here is the sometime infamous John McAfee talking it up lol.
As I finish this post #dash is already passing 9.50 USD and moving into 62M marketcap.