Hi Steemians wishing you all the very best. I came across this article written by Jim Hoft
The photo was first published by Big League Politics on Friday and later confirmed by other outlets such as WaPo and The Virginian Pilot.
One half of the page shows Ralph Northam wearing a suit jacket and a tie, a photo of him in a cowboy hat and boots and another of him leaning up against a convertible.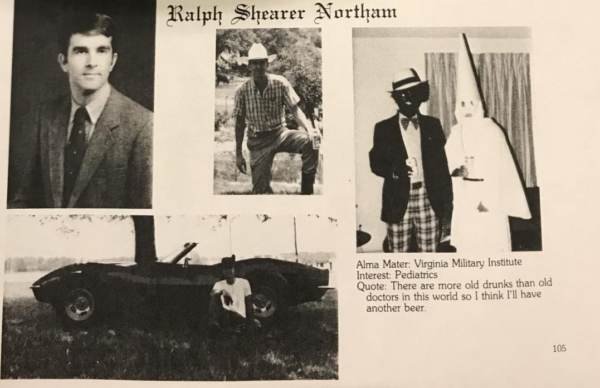 https://www.thegatewaypundit.com/2019/02/smoking-gun-northam-college-photo-shows-man-in-same-plaid-pants-as-the-blackface-kkk-yearbook-photo/