Additional Interesting Images, Videos and Anomalies Associated With Mail Bomber Suspect And Eyewitnesses Providing Photo Evidence
Pockets of the Future channel discusses CNN clip where pizza shop owner makes a number of startling contradictory statements about the nature of the accused package sender and her working relationship with him. It is noteworthy that the pizza shop owner states he hated blacks, gays and jews and that he said she would burn in a lake of fire for being a lesbian, yet she still kept him on as an employee, stated he was courteous and she sent him out to deliver pizzas around neighborhoods filled with black, Jewish and gay people.
Her story doesn't really make logical sense, particularly considering the van stickers and her stating she is a proud lesbian who was shocked to find out it was him. It also should be considered that if he was previously employed as a exotic male dancer and ran a Chippendales service, then why would he tell her that she will burn in a lake of fire? It makes no sense. Its paradoxical, for if someone had actually said these things to an employer with such beliefs they would of likely been let go.
Update (Monday, October 29th) Pockets of the Future video has now been removed (may have been censored by You Tube as Paul at the channel was pointing out some strange anomalies related to the CNN interview with the pizza shop owner and the suspect. It also could have been removed by Paul in order to avoid having his channel shut down. Hard to say. Video is simply now gone.)
Link to original CNN interview with pizza shop owner.
Previous Tweet from the Mahmud Mohamed account. Note the date of the post is April 1st 2018.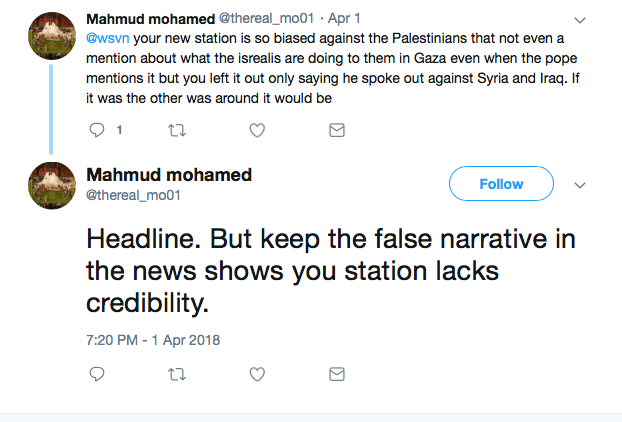 Link to Tweet: https://twitter.com/thereal_mo01/status/980631129328889856
This was also on his page....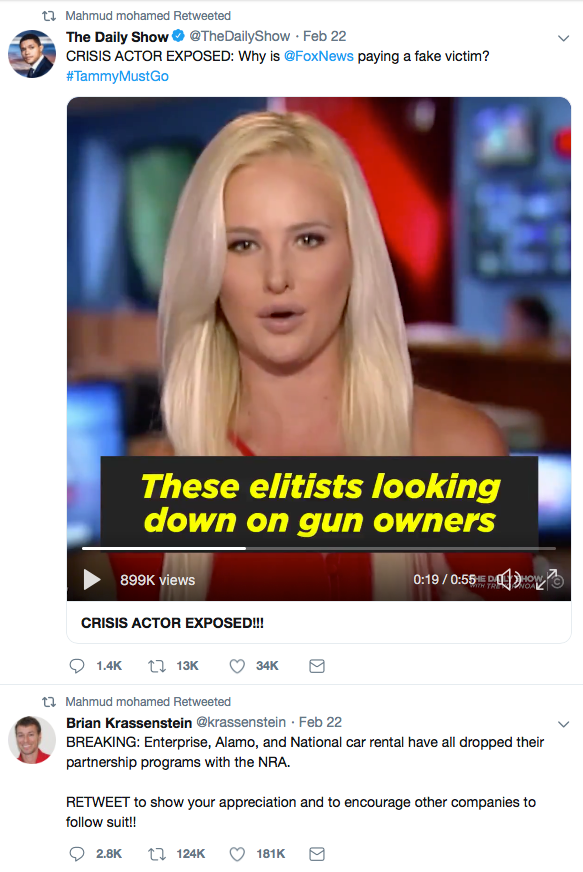 Note that Krassenstein daily plays the antithesis to Trumps Tweets (thesis) on Twitter. (The fake opposing foil - Hegelian Dialectic at play). Thus, it is quite interesting that this Mahmud character is tweeting these things, particularly the one on April fools day.
Its interesting that the image that Mahmoud Mohamed provided also shows the side view mirrors reflection of his own vehicle which reveals it to be remarkably similar to the FBI trucks used to transport the vehicle after the suspects arrest.
The side view mirror shot.....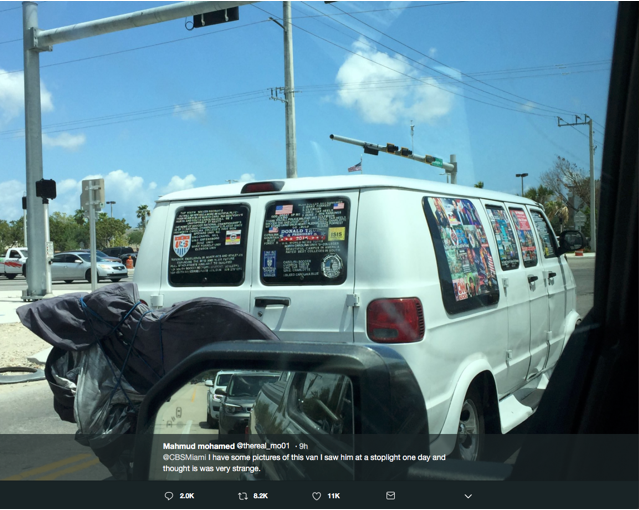 Comparison with FBI trucks in MSM footage.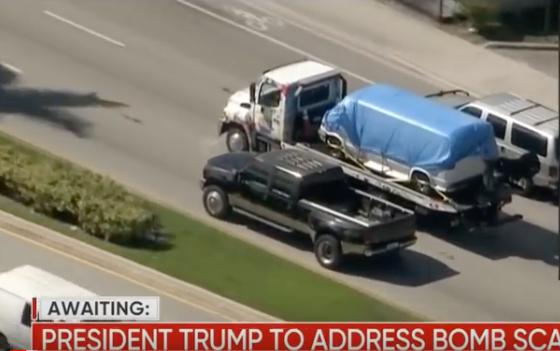 Note black bed cover on first black FBI truck crossing the intersection in front of the transported van.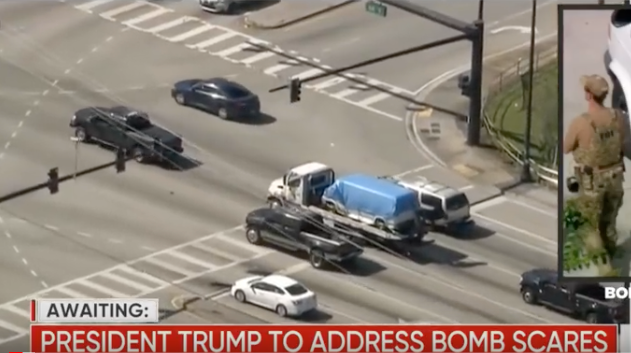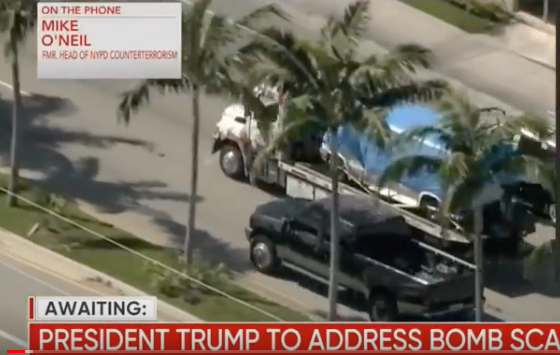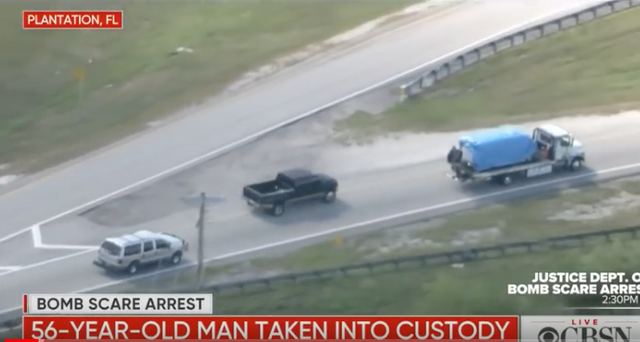 Note back bed cover on back of truck in this side view mirror shot. Cover is remarkably similar to the first of the black FBI trucks in the 2nd MSM image above.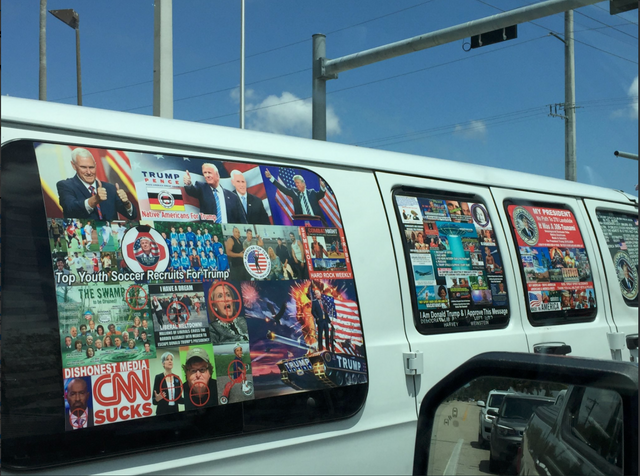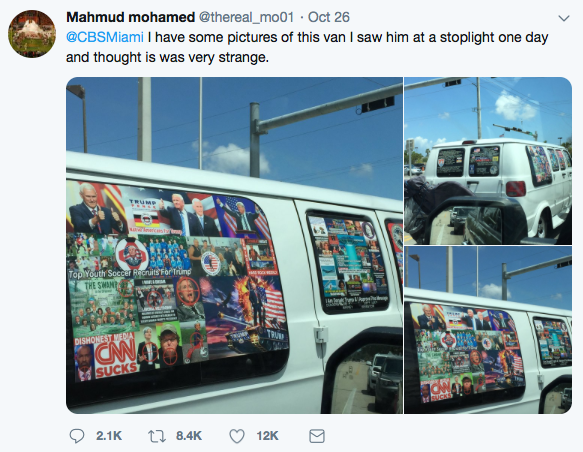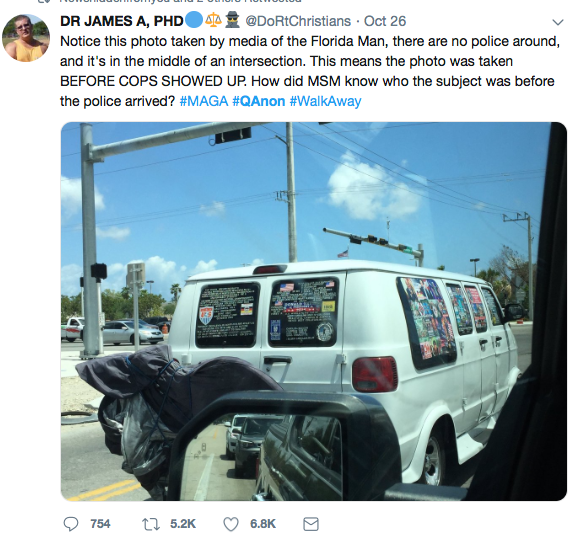 Another account has uploaded a video stating they spotted the van on 10/09/2018.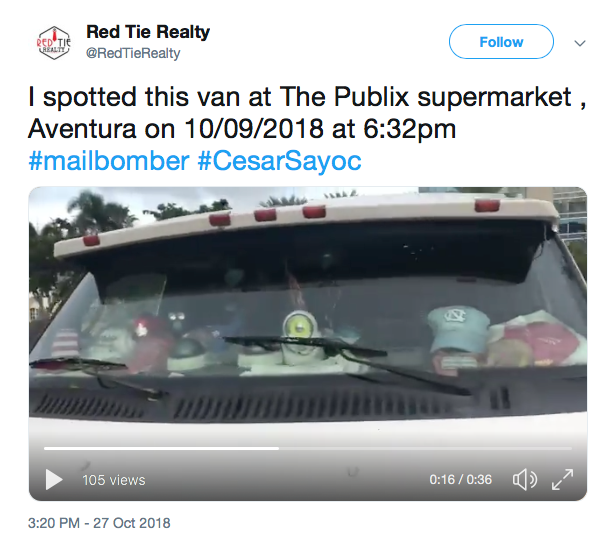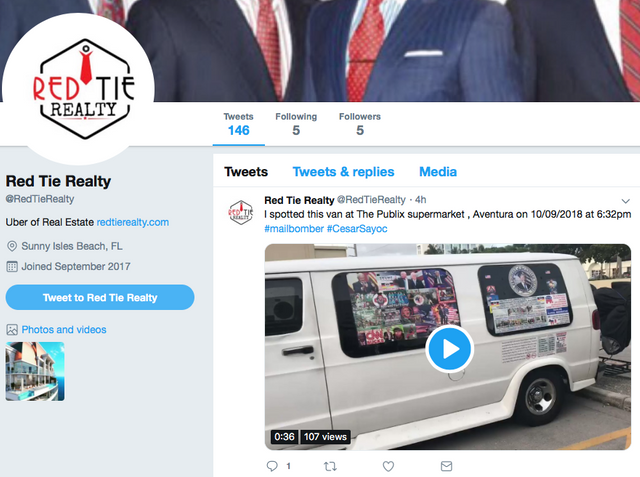 Link to video:
https://twitter.com/RedTieRealty/status/1056309633843978240
Redtie Realty Twitter link leads to this page: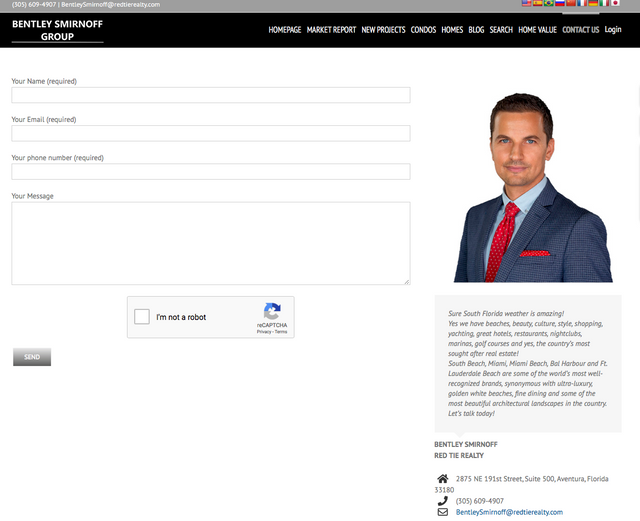 The images below are from the Facebook account of a person (Joe Rivera) who says that the suspect is an Obama voter.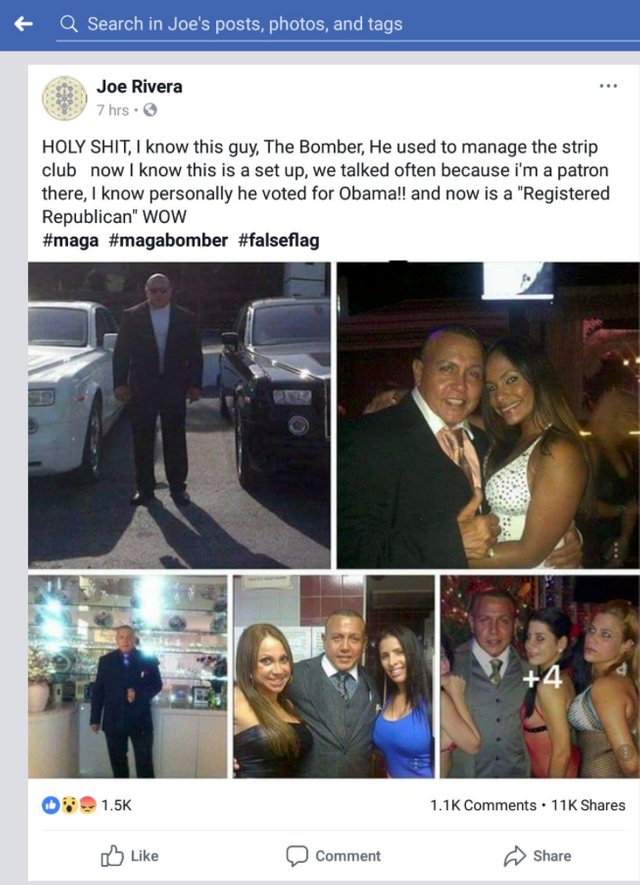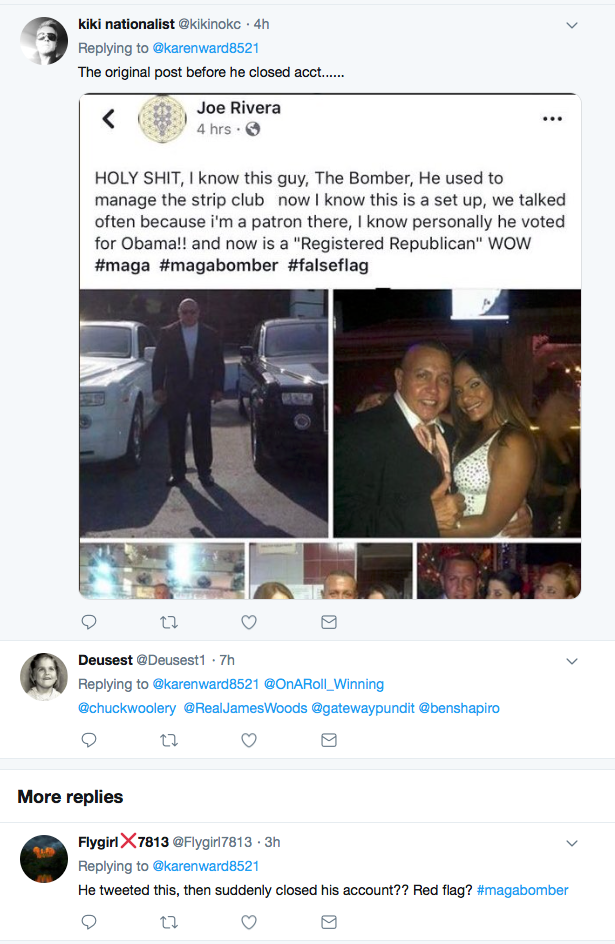 QAnon posted the following images related to the license plate and paint job on the van. (Caveat: I am not a Q supporter. I'm just posting the license plate image because it is important info.)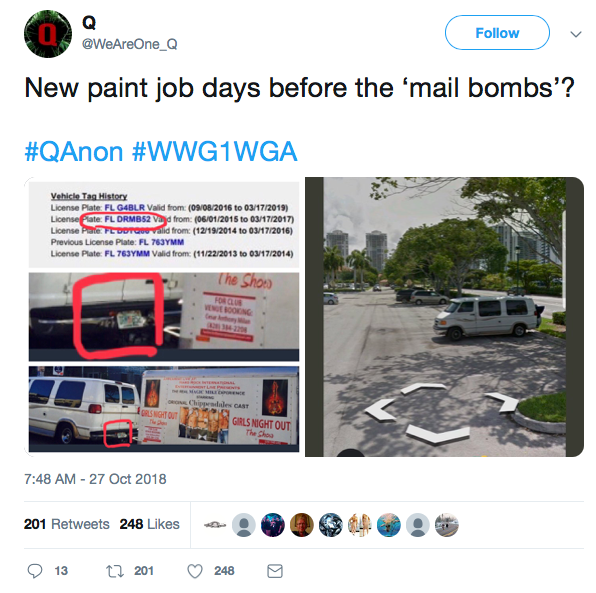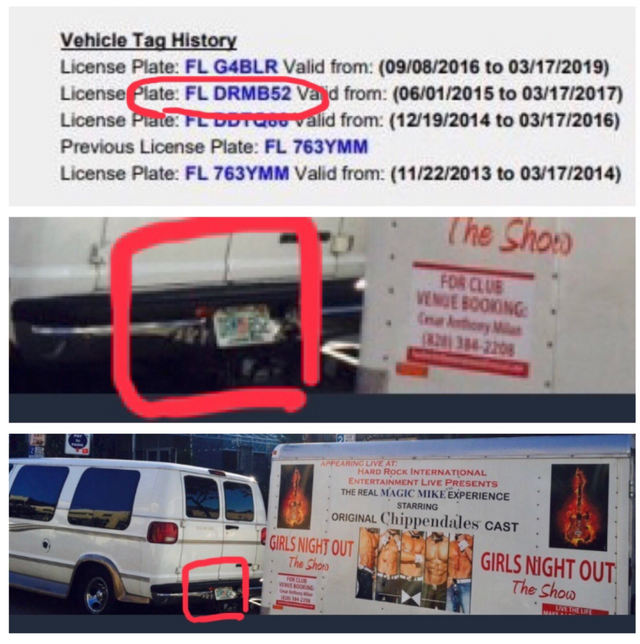 Link to Tweet: https://twitter.com/WeAreOne_Q/status/1056196000770072576
Someone asks a good question.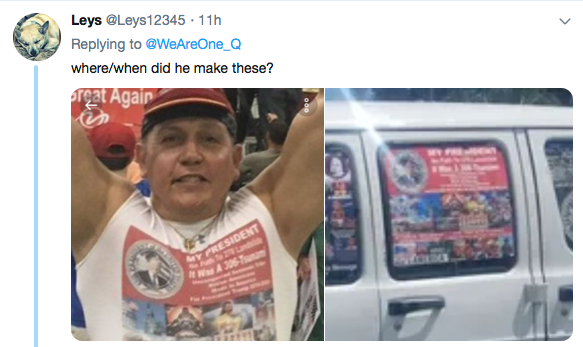 Link to yesterdays related post:
Large Compilation of Anomalies and Info on Mail Bomber Suspect and Associated Tweets That Led To His Arrest
https://steemit.com/news/@clarityofsignal/large-compilation-of-anomalies-and-info-on-mail-bomber-suspect-and-associated-tweets-that-led-to-his-arrest