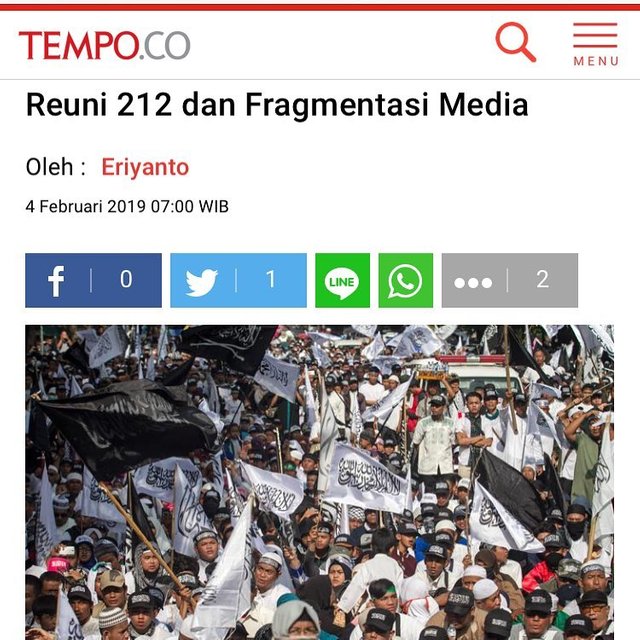 Reuni 212 and Media Fragmentation
Why did the media under the Tempo Media Group (Tempo, Koran Tempo, and Tempo.co magazines) did not have much news about "Reuni 212" of Muslim demonstrations which began on 2 December 2016 demanding the Governor of Jakarta, Basuki Tjahaja Purnama, resign because considered tarnishing the religion of Islam. According to those who asked, Reuni 212 on December 2, 2018 had all the elements of news value, namely closeness, actuality, the number of people involved in large, impact, humanity, and rare. Is the choice taken by Tempo wrong?
Eriyanto, ad hoc member of Tempo Ombudsman, made a content analysis on Reuni 212 news in some media. This is his conclusion.
Read the article on https://kolom.tempo.co
#news #indonesia #share2steem #islam #blogiwankart #media #journalism #opinion #research #reuni212



Posted from Instagram via Share2Steem