Another Hurricane Forming!!! Aimed at The White House!?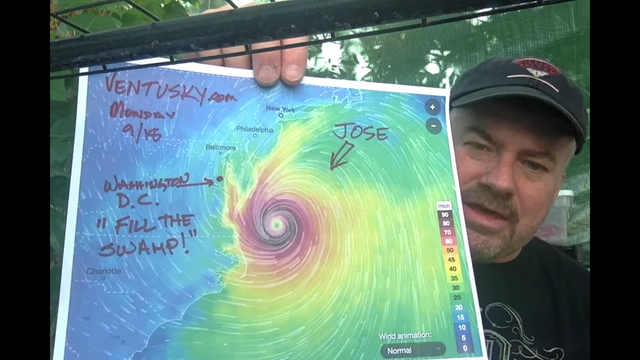 Bix Wier from roadtoroota uploaded a video today telling us that there's another Hurricane forming called "Hurricane Jose". Its forming behind Irma and it looks like it will be headed towards Baltimore, Philadelphia, and Washington D.C.
The News media is not talking about it right now, they may in a few days. Hurricane Jose may be there by next Monday. If you live on the East Coast go to the website Ventusky.com, if you click a few days ahead or a week ahead you will see another Hurricane forming. Stay Safe.
Upvote and Resteem to let more people be aware and prepare sooner.