Saudi Crown Prince MBS Arrests Walid Bin Talal and 10 Other Princes
Mohammad Bin Salman, the #Saudi Crown Prince is now with absolute power in the Saudi Kingdom after removing all those who might be competitors to him, including own uncle.
The young prince son of the aging king Salman has acquired all authority powers in his country including the army, ministry of interior, security forces, financial system, and just yesterday the national guards removing the last strong prince from his way his cousin Mitab ibn Abdullah.
#MBS, as he's known, removed started with his uncle Prince Miqrin ibn Abdul Aziz by taking the deputy crown from him, then his cousin Mohammad Bin Nayef, the supposed to be strongest among his peers in the family and long serving minister of interior which he inherited from his father. With these two out of his way, one focused on business deals and the other under house arrest, MBS is now the king with powers more than all the powers all the sons of Abdul Aziz had, the former kings and princes uncles of MBS.
The striking arrest was Prince al-Walid Bin Talal, one of the world's richest men who owns majority shares in leading international financial institutions including Citi group, and in other companies like Apple, Twitter.. The untouchable prince is now in prison for corruption...!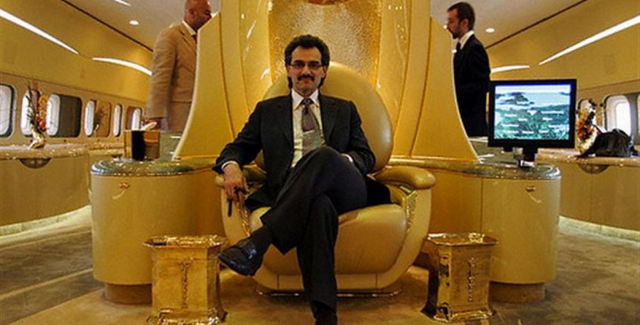 One of the other names mentioned in reports to be behind bars in the yesterday anti-corruption campaign in the former head of intelligence in Saudi prince Bandar Bin Sultan aka Bandar Bush for his very close relations with the Bush family in the USA. Bandar instigated most of the crises in the region mainly in Syria by sending thousands of terrorists from all over the world to destroy the targeted country.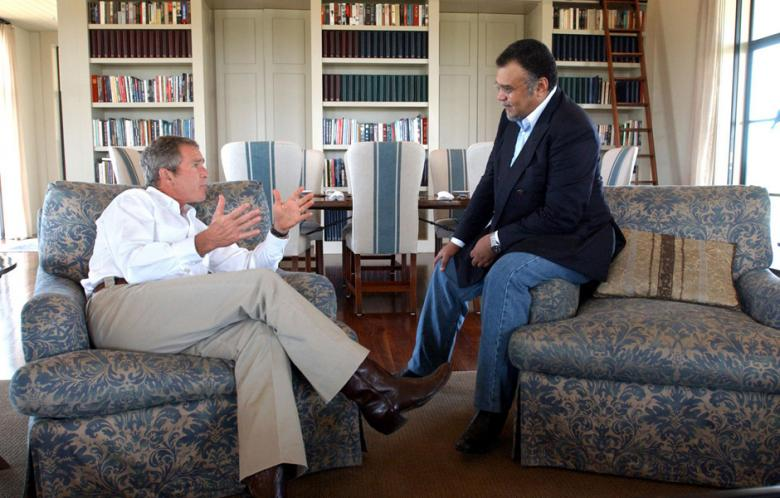 11 princes and over 30 ministers 4 of them are sitting, or actually were sitting until yesterday, and 26 former ministers all arrested in 1 day.
These reports on Saudi state TV Al-Arabiya channel came on the same day the same channel announced the resignation of the prime minister of #Lebanon Saad #Hariri from Riyadh. Hariri is also holding a Saudi citizenship in addition to his Lebanese, and hasn't been heard from after his televised TV statement announcing his resignation. His people are fearing he might be also arrested: http://www.syrianews.cc/lebanon-pm-hariri-resigns-saudi/
Lebanese former Prime Minister Saad Hariri with Saudi former Minister of Interior Mohammad Bin Nayef with MBS in the center: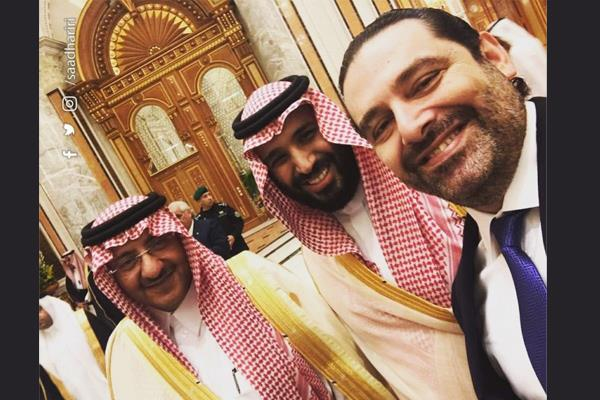 We don't know where the kingdom is heading, but for sure the markets all over the world are going to witness some shock-waves when it resumes work after the weekend.
Wish if MBS didn't use the 'anti-corruption' justification in his campaign to secure the absolute monarchy, the name of his country, his attitude and the anti-corruption cannot be combined. We have a 'comfort' in a precedent however, when Saudi 'beheaded' the United Nations Human Rights Council.