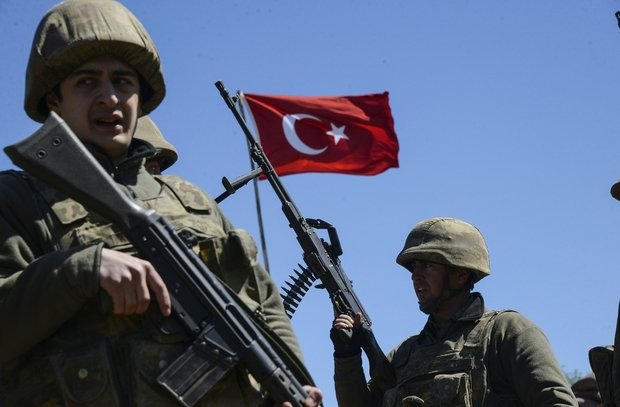 BEIRUT, LEBANON (2:30 A.M.) - A Turkish military convoy passed through Kilis and Kirikhan, Saturday night, en route to Turkey's border with Syria's Idlib Governorate, according to local media reports.
The convoy, reportedly transporting tanks and howitzers, was driven towards Antakya in Hatay Province.
Footage shows trucks during the night carrying concealed military hardware.
https://www.dailymotion.com/video/x6tdehs
The deployment follows a statement by Turkish Foreign Minister Mevlut Cavusoglu in which he said Turkey was "working hard" to prevent the Syrian military from conducting a possible operation to clear Idlib of militants, during a speech in Antalya on Saturday.

---
If you can't view videos or other embedded visuals, click the link below!
Posted from AMN with SteemPress : https://www.almasdarnews.com/article/large-turkish-military-convoy-heads-towards-border-with-syrias-idlib-video/
---

Follow AMN on Steem to get updates, We follow back :-)