The Webdollar
Mine it directly in your Boowser (Any Browser)
No account needed. No login. No software downloads, No new hardware.
It's just a web page. As soon as you open it, it starts mining Webdollars automatically.
You can select from 7 pools and choose whichever works best for you.
Click below to go there.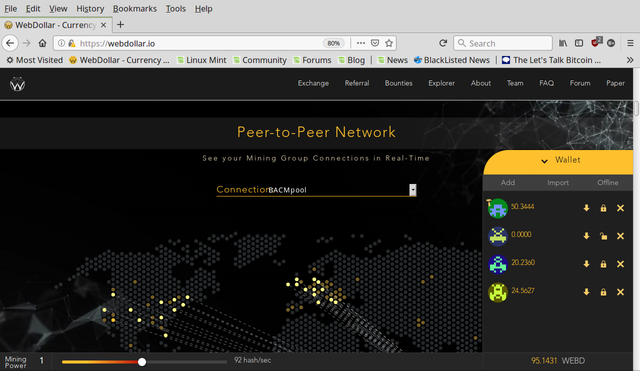 https://webdollar.io/pool/1/BACMpool/0.01/21dc1f57cb7338963ea159877b4ade97b71dd11ac17292e3852bdc33a26a17e4/https:$$pool.bacm.ro:443/r/WEBD$gDuXLk7%2523YeqmHCWxrxqd7eIbAcAIKSBDyT$
It doesn't have a $ price yet so this is your chance to get in on the ground floor.
Just like Satoshi when he mined all those "valueless" Bitcoins before they had a $ price.