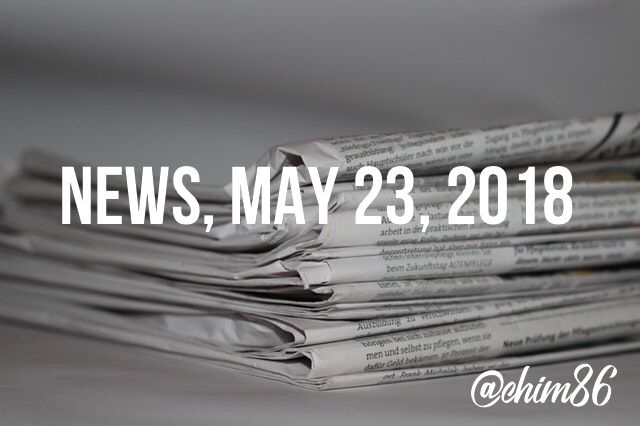 Are you looking for the latest news? Get everyday the latest Blockchain technology and cryptocurrency markets news. Just follow me on steemit to stay in the loop! I'm looking forward to receiving your feedback and comments.
---
News, April 02, 2018
Justin Sun Has A Tron (TRX) Airdrop For You


PAYPAL: WE'LL 'DEFINITELY SUPPORT' BITCOIN IF IT BECOMES 'BETTER CURRENCY'


Ashton Kutcher Announces Enormous Ripple Donation to Ellen DeGeneres' Wildlife Fund


Taiwanese Parliament Forms Coalition For Blockchain


Bitcoin Owning Contractors With U.S. Security Clearance May be Flagged 'Risky'

---
If you like this post




please resteem it




upvoted it



---
Subscribe to my blog and follow mein twitter @coin4free and you will not miss any news!