This one is about why I haven't posted in a while.
Hey readers!
I apologize for not posting in a while but if you have read my previous posts, you will know that I am moving soon.
Moving date is the 25th of May 2018. Damien and I are both very excited about this new step in our relationship. We will be completely independent for the first time in our entire lives.
With independence comes great responsibility. I have been racking my brain about this whole budget thing, June is going to be our trial month. I'm planning on bumping my head a few times but I am prepared to make mistakes and learn from them. It builds character.
I am still nervous about learning how to use the gas stove, so I'm hoping Google has a "How To, For Dummies." section. I'm also buying myself a convection oven because the new house doesn't have an oven and cooking isn't the same without an oven of some sort. So I will be learning two new skills by the end of this week!
I'm also planning on starting my very own little herb garden. I've got a section of garden space dedicated to my new "hobby" on the side of my house. I will be learning how to do it via Google and the back of the seedling packets. So if you have any advice on gardening, I would appreciate it greatly. I know that I will need : gloves, a hat, a little spade, a little garden fork and a watering can. Oh, and of course the seeds.
Smog is doing well, I know she is going to be so happy at our new house. She has a little garden to run around in and there's a pet shop up the road from our home so I will be able to get her lots of meal worms! Yummy!
Here is a picture of our newest member of the family, we chose this one because it's so fat. We don't know the gender yet, but the other kitten will be chosen based on its gender because we don't want any inbreeding going on in our house.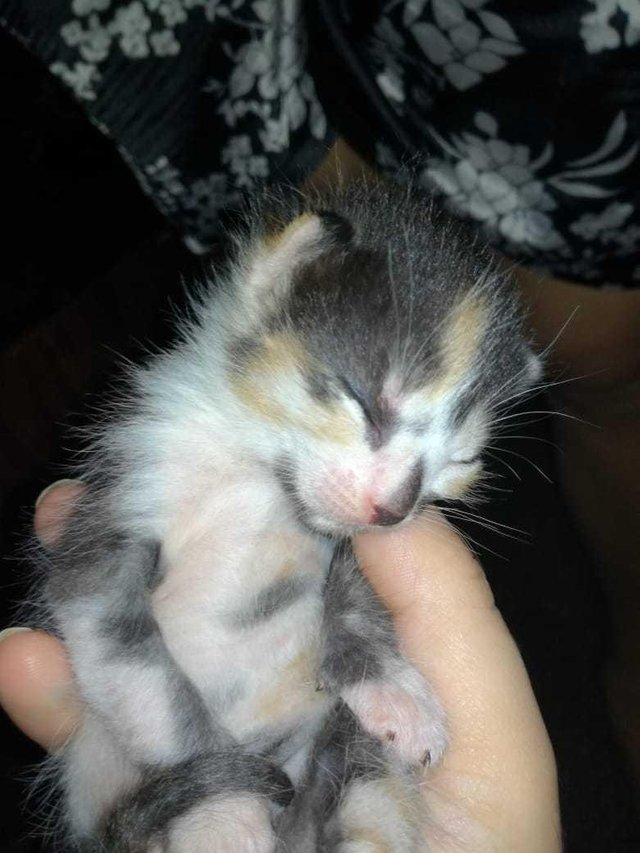 Damien's finger is healing well. I don't mean to put you off bacon sausages but that's what his finger looks like now. I'm hoping his finger gets better soon so he can stop using it as an excuse to get out of doing the dishes.
Thank you for reading.
Any advice on budgeting, gardening, anything is greatly appreciated.
Have a fabulous day!
Two more days! Eep!