Before we headed back to Texas, we had one final stop that Danny wanted to show me. He had told me about this slice of heaven for quite some time, Julian California. We made our way about a hour from San Diego, along curvy roads through the mountains. He told me about how Greg and Lisa, some great friends of ours, and himself would hop on their bikes and take the trip to have some delish apple pie. It really was a beautiful drive, a bit scary at time. I definitely cant imagine going along these two lane roads carved into the mountains on a damn motorcycle! But apparently, lots of bikers do! This is a normal ride for bikers around the area! (If you follow me at all, youll come to realize that I have quite a few fears. I call them irrational fears because the probability of one actually happening are slim, I.E. a boulder falling and crushing the car! It can be hard living in this head of mine!)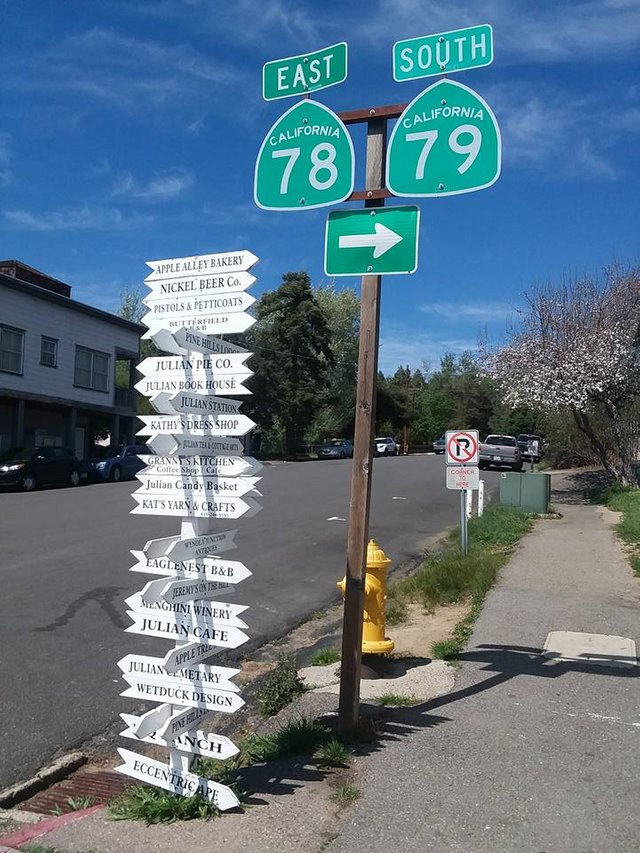 A Little History
Julian was established in 1870, during the gold rush, which was San Diego's first and only, lasting only from 1870-1900. After the gold rush, pioneers stayed around and started to farm the land. They found that apples grew wonderfully in the area. They grew 21 varieties and even won an award, Bronze Wilder Medal, which was top honor back then! Apples continue to be produced in the area, having many people flock to the area during the fall months to purchase apples and home made ciders. The town only has a population 1,502 people but the small country type roads get pretty damn busy during those Fall and Summer months. While I would be little frightened to venture up them curvy roadways through the mountains, I hear Winter is spectacular there as well!
Julian is sitting at 4,226' in elevation in the beautiful Cuyamaca Mountains. It was nice to see a different side of California, away from all the hustle of the city life. There was forests with huge trees and flowers were everywhere. Being in Julian kind of reminded me of home. With its historic streets and antique and specialty shops, I felt like I was in downtown Corsicana. I will say, their streets were kept in much better condition than ours, though! :P
They had shops ranging from antiques, to candy, to jams, to handmade clothes, to home and body. I was able to take a few great pictures before my phone ran out of battery. Ill share those with you, along with some others I found on the interwebs, properly sourced, of course! Sadly, we didnt get to hang around for too long as there was many many miles to drive but Ill share with you what we did get to see! ;)
The Shops
Moms Pie House
Our first stop was for PIE, of course! Moms was created in 1984 and the original location was only a 10x22' room with seating for 2. She made her pies using one electric oven and peeled all her own apples. She eventually had lines wrapping around the building, waiting to eat her delicious apple pies. In 1987 she expanded, getting a bigger kitchen and sitting area for her customers. Along with the building, her menu also expanded. Along with the homemade pies using apples grown right there in the area, she began baking other flavors of pies, cookies and other sweet goodies. After over 30 years in business, you can still view her from the front window, rolling out these delicious pies!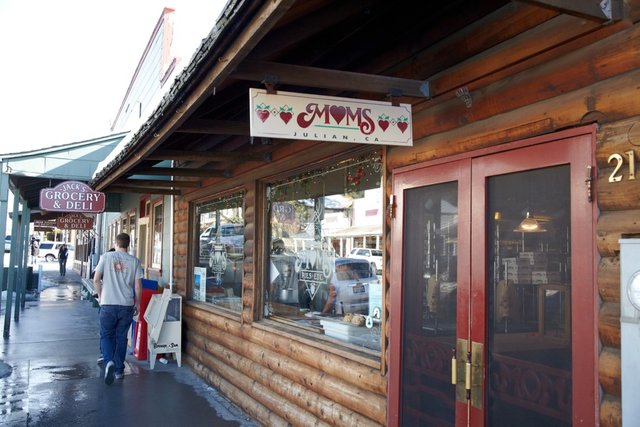 Source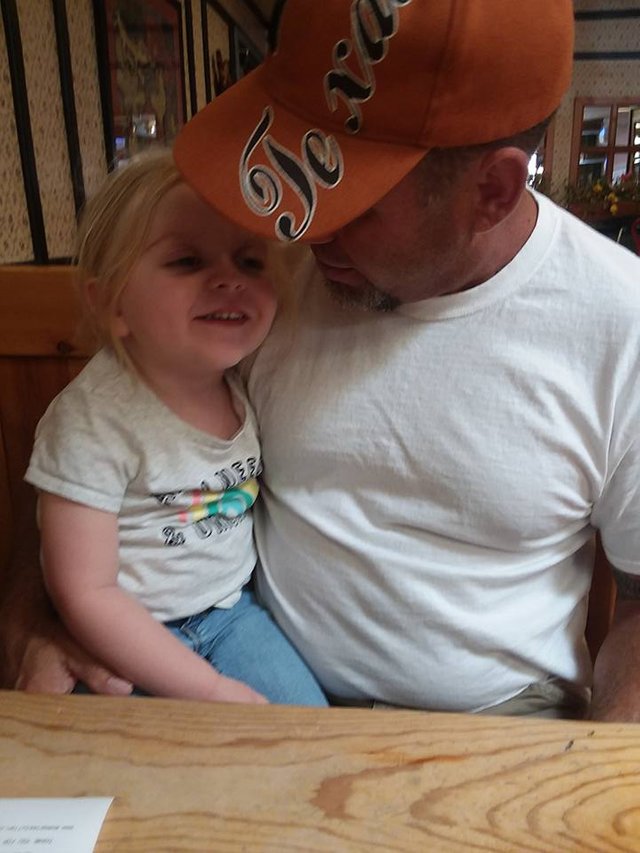 She was too excited for the apple pie and ice cream!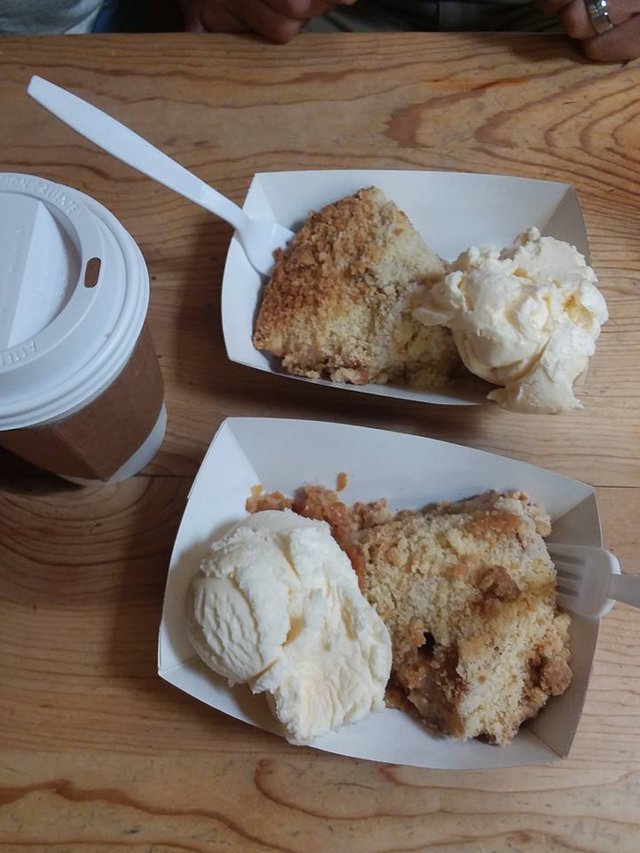 Delicious apple pie with ice cream and a latte, great little treat!
The Candy Basket
Sophie just had to have a sucker! After asking a guy at the little grocery shop, he said to check out The Candy Basket. This was a very cute little candy shop, properly named "Julians Best Little Candy Store". Walking inside you see all you old time favorites and candy from around the world. From fudge to rock candy, they even had handcrafted sodas (with over 100 varieties), all organic and kosher! They specialize in having what other candy stores dont have, candies that are hard to find anywhere else.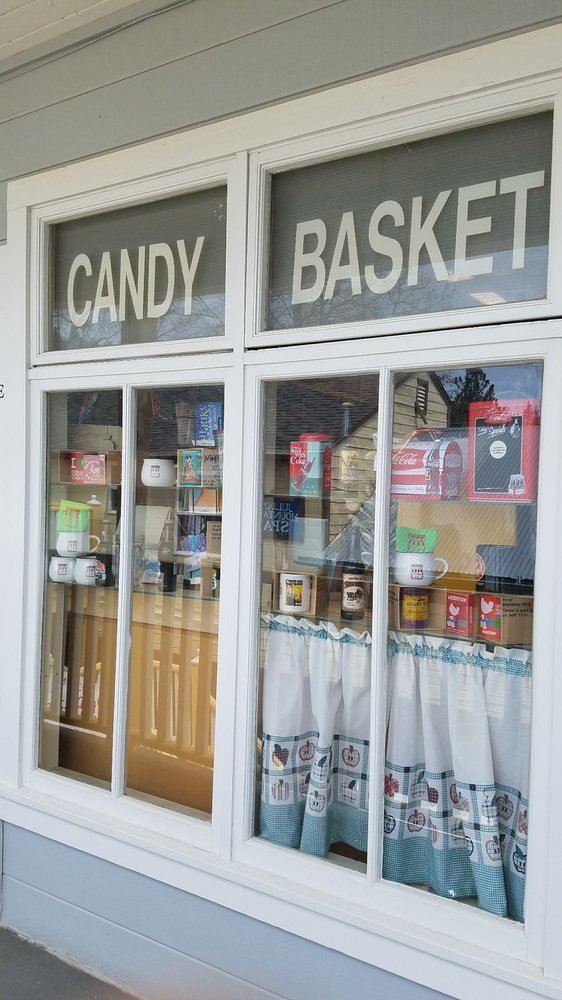 Source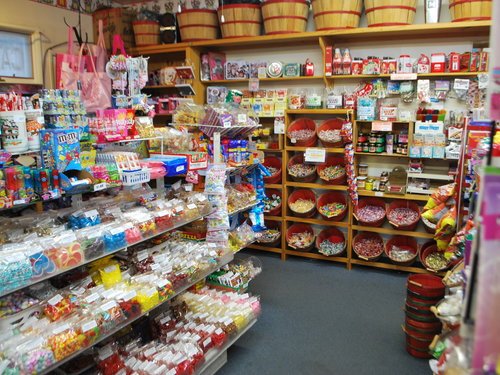 Source
Crow & Lilac
I found this little shop while looking for Sophies sucker! The smell lured me in. This store features handmade 100% natural and organic home and body products and local and regional art. I purchased a peppermint and charcoal body soap. It is beyond expectation! You feel soo fresh and rejuvenated after using and it was wrapped in a super cute black and polkadot cloth and a handmade tag.
There are MANY other stores in the area, sadly this is all we got to stop to see. I did get to snap a few pictures as we were walking down the sidewalks, back to the truck. Just check out these places. Super cool old timey feels!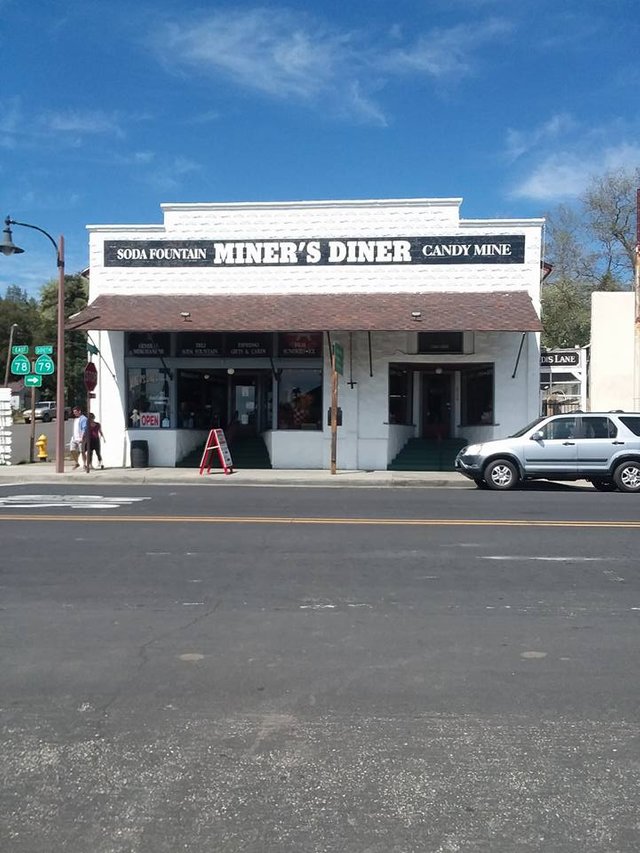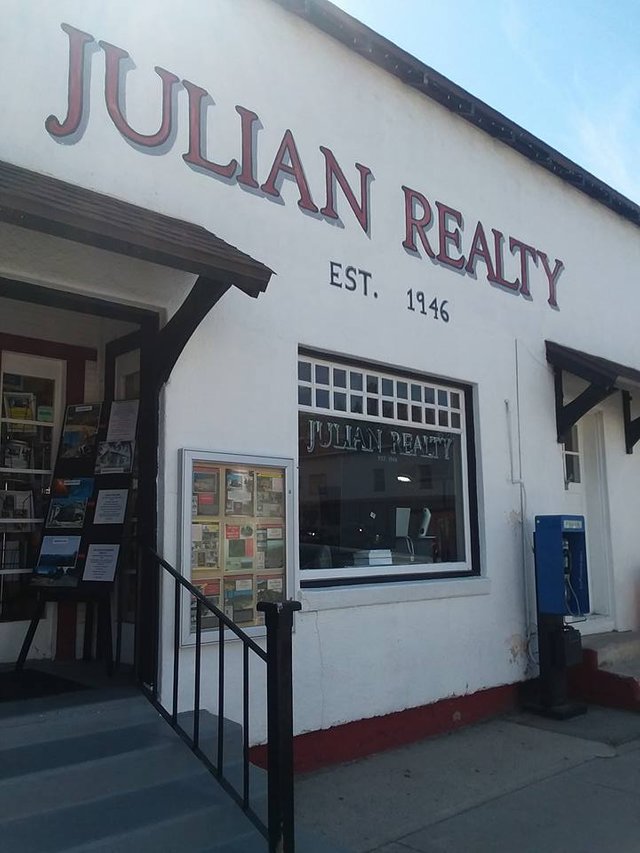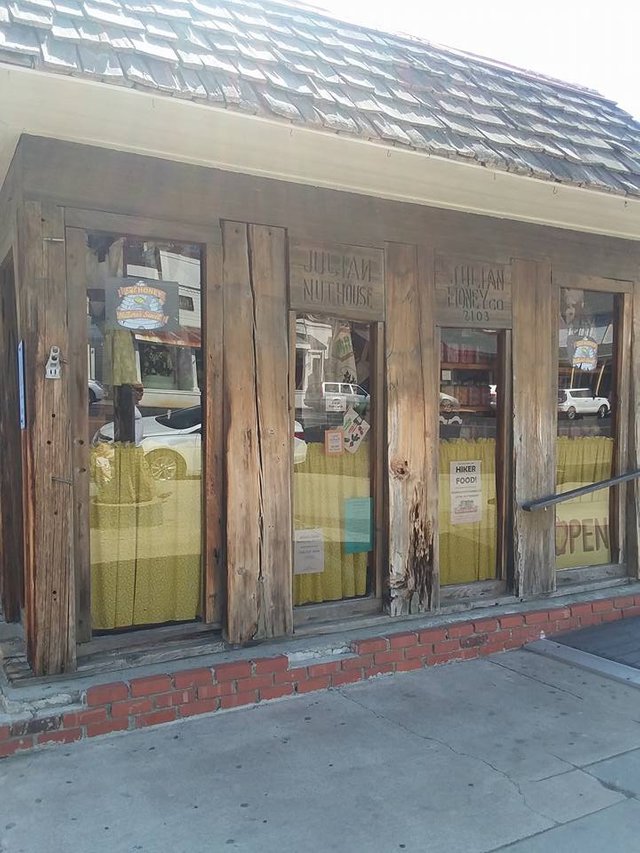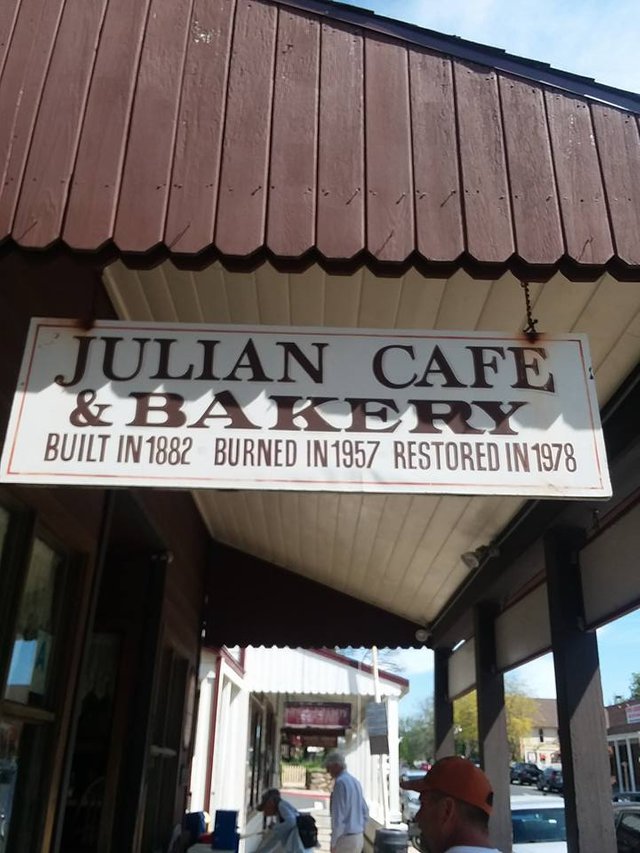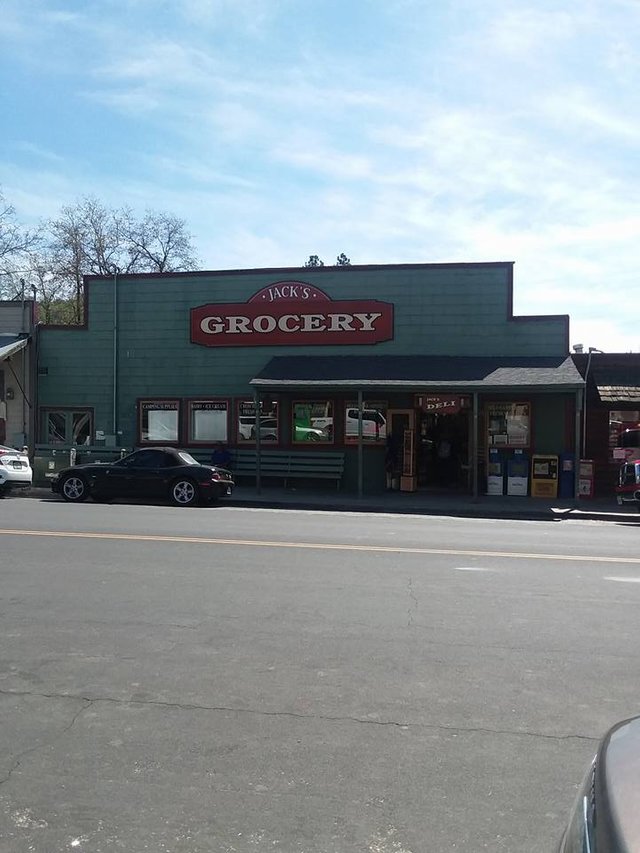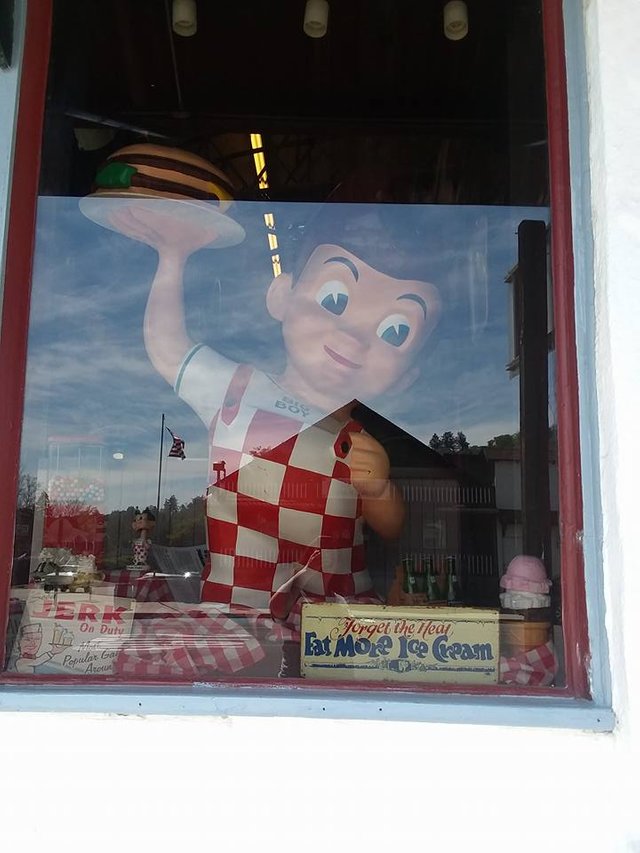 I hope you enjoyed taking a trip through Julian with me! If you are near San Diego do yourself a favor and stop by Moms place for some great apple pie and coffee. And take a walk around the area. Talk with the locals and learn about some of their awesome history! Thanks for stopping by!

Until next time Steemians,
Peace, love and apple pie!
(All pictures mine unless listed as sourced, and taken with my Samsung phone!)

Proud member of...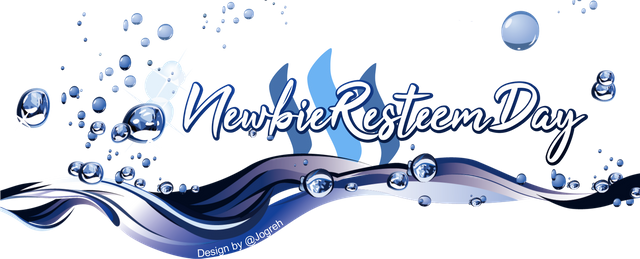 Follow @greetersguild and join us on discord to learn more (newbies and non newbies welcome). We are always looking for more Greeters to join our team! https://discord.gg/3jYNPUx