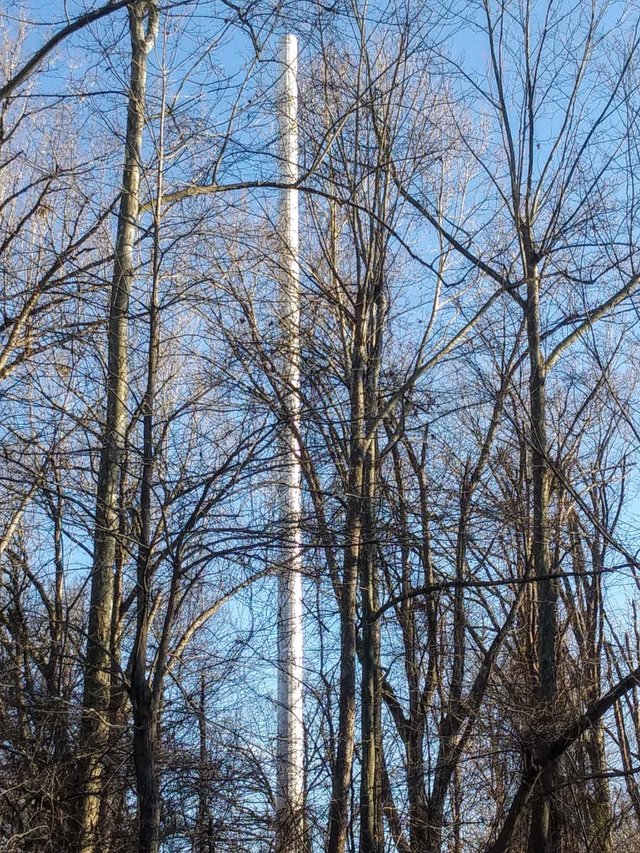 ---
Not my best picture but this was the closest one I could get too. This one they put in the woods behind all these trees but you can still plainly see it. This was along a bike trail at the city park in town.
I've been seeing these for about a year now. At first I only saw one or two of these. Now, it seems like every time I go to town I see about a dozen or so of them. There is one by the hospital you might of seen. Maybe even close to an airport? Either way they are popping up everywhere. I can't figure out what they are. I've tried to find information regarding them without any luck.
I'm starting to see them in all different sizes too. Some are a little shorter and fatter. Some are taller and skinnier.
---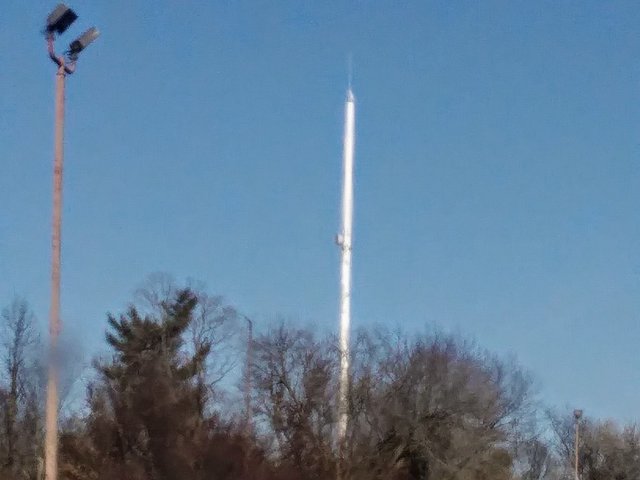 This one was real tall and even had one of those drums mounted to it along with an antenna. WTF!?
Are they 5G related? This new microwaving technology used by the CIA that is going to fry all our brains giving us all cancer? Do I need to go out and get me a rainbow tinfoil hat now? WHAT!?
We already know about the cell phone towers all being mini HAARP antenna rays. Welcome to the GRID! That's right folks, they can literally push a button and make all our heads explode if they wanted too. Imagine lemmings popping when they self-destruct. OH-NO!
So what are these white cylindrical poles and what are they doing with them? What else kind of sick fun are they having with us!? HUH!?
That is what I'd like to know. Am I overreacting?
Perhaps you too have seen these popping up around where you live? Perhaps you even know what they are? If so then please enlighten me. Thank you!
Stay Un-Tune-Ed
---
Join the TRUTH Party, The Radical Underground Tyrant Haters Party!!!
Comedy through activism, activism through comedy.
Keep your democracy off of my Sovereignty!
Welcome to the NEW West!!!