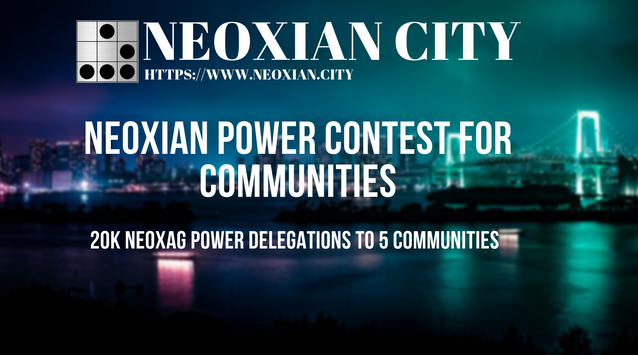 Font: image

Hola muy buenas y saludos a todos los usuarios gamers y a los no gamers 😎😎
Hello, good regards and greetings to all gamers users and non-gamers 😎😎
Actualmente hay un concurso de delegación por parte de la comunidad Neoxian City en el que darán 4k de Neoxian power a las 5 comunidades ganadoras por un mes. Me parece una muy buena oportunidad que nosotros como usuarios nos hagamos notar y que podamos elegir a nuestras comunidades favoritas. Mostremosles nuestro apoyo 😉😉
There is currently a delegation contest by the [Neoxian City] community in which they will give 4k of Neoxian power to the 5 winning communities for a month. It seems to me a very good opportunity that we as users make us notice and that we can choose our favorite communities. Let's show our support 😉😉.
Hoy quiero nominar a tres comunidades diferentes que se merecen una delegación!
Today I want to nominate three different communities that deserve a delegation!

1. First Nomination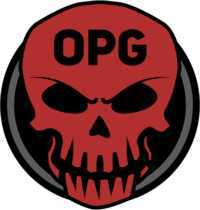 @OPGaming
es la primera comunidad que ví de videojuegos y me llamó mucho la atención su Logo. Me gusta mucho su sistema de apoyo que incentiva a los usuarios a votar el post último de tu compañero para hacer promoción al tuyo.
Una delegación para ellos de Neoxina sería genial y un gran impulso para ellos.
OPGaming is the first videogame community I saw on Steemit and I was very impressed by its Logo. I really like their support system that encourages users to vote on your partner's last post to promote yours.
A delegation for them from Neoxina would be great and a big boost for them.
Puedes entrar a su comunidad a través del discord si lo deseas 😎
You can enter their community through discord if you wish 😎


2. Second Nomination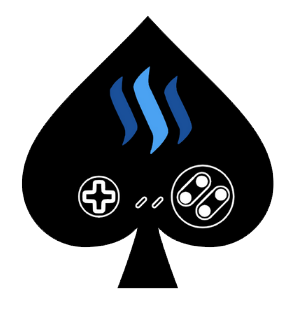 @Steem-ace
Unas de las comunidades de videojuegos que más me encanta. Personalmente me siento muy cómodo con ellos. Su metodología para votar, sus sistemas de recompensas y el trabajo que hacen revisando cada contenido todos los días. Yo estoy encantado porque yo soy español y siento que puedo escribir con libertad en mi idioma nativo. Realizan una gran labor de curación y sin duda se merece una delegación para ellos. Pore cuando una comunidad se preocupa por sus usuarios, nos motivamos y queremos salgamos ganando entre la comunidad y los jugadores.
One of the video game communities that I love the most. Personally I feel very comfortable with them. Their voting methodology, their reward systems and the work they do by reviewing each content every day. I am delighted because I am Spanish and I feel I can write freely in my native language. They do a great job of healing and certainly deserve a delegation for them. Because when a community cares about its users, we get motivated and want to win between the community and the players.
Puede acceder al discord de ellos a través de este enlace
You can find their discord group through this Link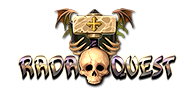 3 Third Nomination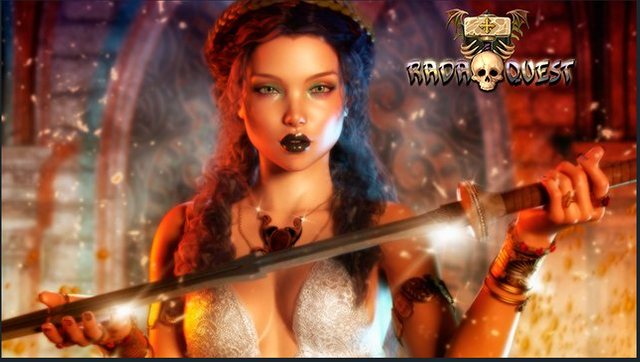 Qué decir de @RadaQuest por extraños caminos, sucesos y por el destino acabe conociendo a esta comunidad. Es una comunidad pequeña y famialiar en donde puedes hablar cualquier tema con absoluta libertad. Además para nosotros, su creador @MarcosDK, es nuestro profesor ya que cada vez que tenemos una pregunta acudimos a él y nos la resuelve. Tiene mucha paciencia con nosotros y está actualmente desarrollando un nuevo juego. Ahora mismo está en pleno desarrollo y verá la luz muy pronto. Una ayuda a esta comunidad ayudará a que a los demás jugadores podamos recibir mejores votos y darle un extra de aceleración para avanzar en su juego.
What to say about @RadaQuest by strange paths, events and destiny ends up getting to know this community. It is a small and familiar community where you can speak any subject with absolute freedom. Also for us, its creator @MarcosDK, is our teacher since every time we have a question we go to him and he solves it. He has a lot of patience with us and is currently developing a new game. Right now it is in full development and will be released very soon. A help to this community will help the other players to receive better votes and give them an extra acceleration to advance their game.
Puedes encontrar a esta fantástica comunidad en enlace
.
You can find this fantastic comunnity on this Link.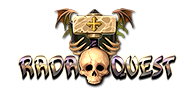 Hasta aquí todas mis nominaciones. Deseo que gane las mejores comunidades que más se lo merecen! 😎😎
So far all my nominations. I wish you win the best communities that deserve it the most!
Si quieres participar en este concurso. Pincha en el siguiente enlace: Neoxian Contest
If you want to participate on this contest. Just click in the following link: Neoxian Contest
Hasta aquí el reporte de Wiriplay. Nos vemos en el siguiente post.
Well Play!! 😎😎😎😎