📷 NEOXIAN CITY PHOTO CHALLENGE - Boats -⛵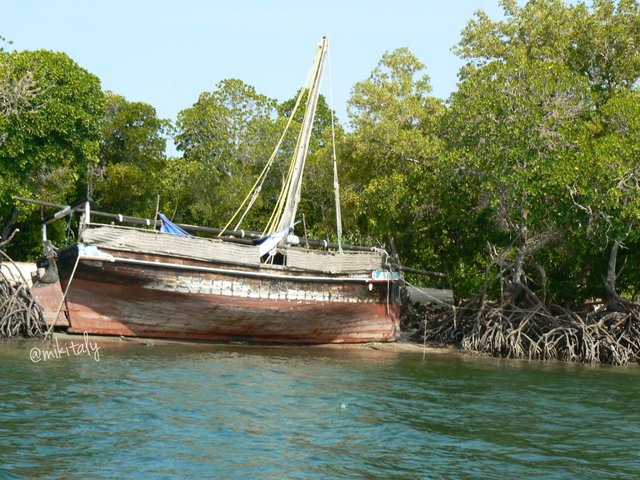 My Original Picture f/5,6 ~ 1/100 ~ 11,60mm ~ ISO 80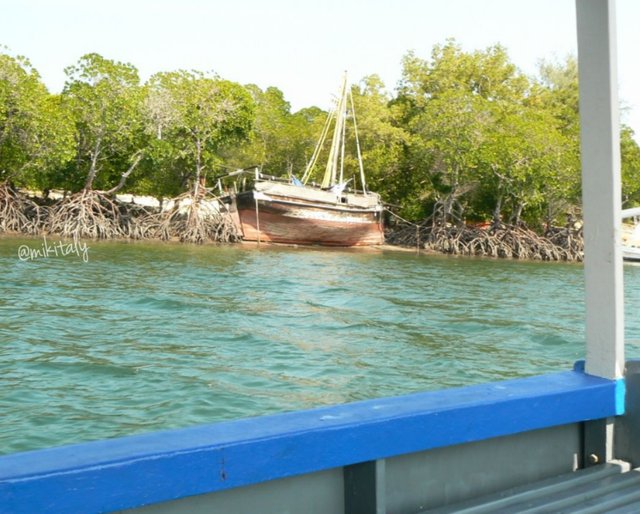 My Original Picture f/5,6 ~ 1/100 ~ 6,70mm ~ ISO 80
Happy Friday my friends,😆 this is my entry to Neoxian City Photo Challenge hosted by @neoxian-city.
Read the original POST below to know more and partecipate.😜
https://steemit.com/neoxianphotochallenge/@neoxian-city/neoxian-city-photo-challenge-week-9
~~~
I took these pictures some years ago, using my Panasonic Lumix DMC - FZ7, during a boat trip in the reserve of the Watamu Marine Park in Kenya.
While sailing in the shallow and transparent waters of the Indian Ocean, you could see some old boats stranded among the mangroves.
Like the one I photographed while I was passing by. A wooden boat handmade by local fishermen, worn by time and saltiness.
I find it very folk.
Boats on the shore waiting for the right tide to take off and reach the most abundant fishing spots on the sea.
I hope you like my choice.♥️
Thanks for stopping by here.
Original pictures of mine