From a simple road across the river drawbridge turns into a wonderful road to the sky.
---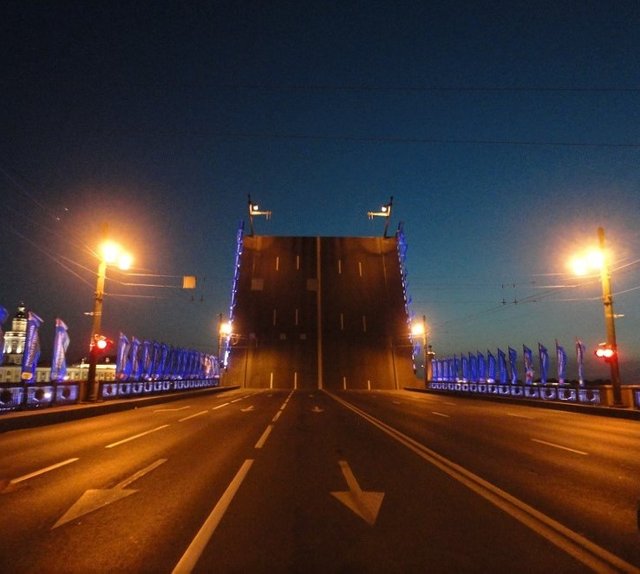 This is a photo for my participation in the contest, where everyone has the opportunity to participate.
Details and conditions: https://www.neoxian.city/neoxianphotochallenge/@zaku/neoxian-city-photo-challenge , in addition, every week there will be a new theme for the contest.
---
About 300 drawbridges are known in the world practice and currently 21 of them are located in St. Petersburg .
---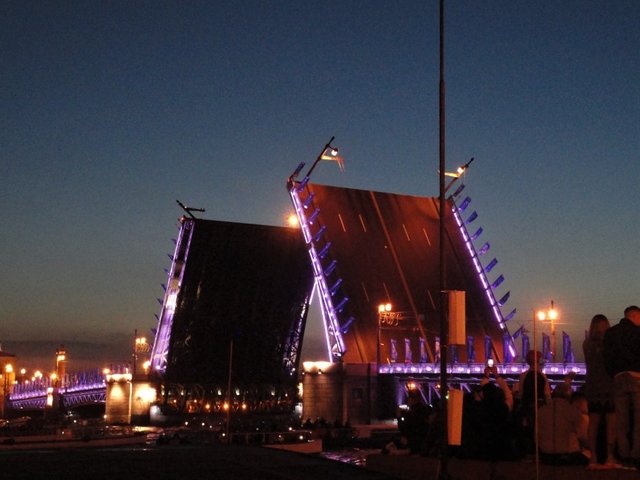 ---
It is difficult to imagine our city without drawbridges. They are called architectural delicacy and they are an integral part of the city on the Neva. They look especially beautiful on summer nights in the bright glow of lanterns and neon lighting.
---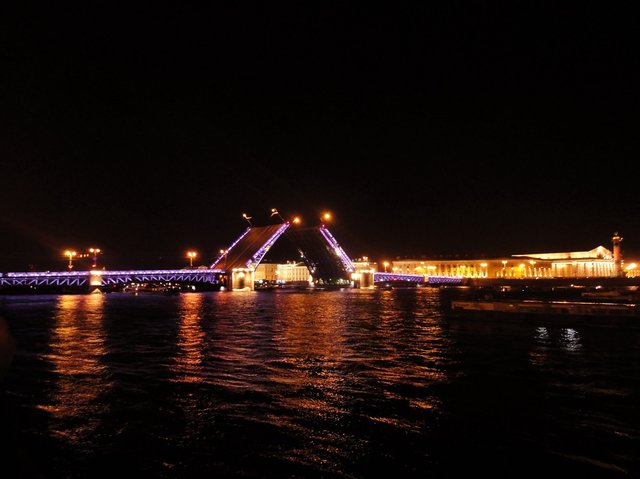 View of the Palace bridge from the Palace embankment
---
All photos are original and made with Camera SONY DSC-W350 (automatic adjustment)
Location: St. Petersburg, Russia, Palace Bridge
---