Monday... It's another Monday already... Almost mid February now... Wow... Chinese New Year is official over... But the Coronavirus is not over yet... So please take good care of ourselves and family... Am surfing around the Steemiverse and found this challenge at @ireenchew's page. Yup... thanks Ireen for resteeming this challenge... I am searching for ideas for my post today too...
A photography challenge... cool... I am just a smartphone user... taking photos with my phone... I don't really edit my photos... I like to show what I see...
So here are some throwback photos which I should have shared end of last year but I didn't... It was taken back at my hometown.
Musical fountain at the Tanjung Aru Perdana Park...
The fountain lights is being reflected on the water... I shot some videos too and I should have posted those earlier too... but it didn't happen... due to my ... uhm... laziness... I guess I will kick myself in editing and sharing it within the next few days... fingers crossed...
Ok, enough talking... it's a photography challenge after all... here's my entry.
The photos are captured with my Samsung A20.
Below is the guideline for the challenge. It is copied and pasted from @neoxian-city.
The theme for this week is:
❄Reflection❄
How to join and Contest Rules :
This contest is open to all Steemians and only one entry per steemit account is allowed.
Submit your post under the tag #neoxianphotochallenge.
Your submitted photography must be YOUR OWN WORK.
The plagiarism works will be disqualified from this competition and will be reported.
Your entry must be published on your personal Steemit account with the title "Neoxian City Photo Challenge".
Follow and Resteem will help to spread the contest in other users.
Leave a link of your entry in the comments below.
Let us know what camera or phone was used and the location and you may use a watermark on the photos.
Multiple photos can all go in one post, just put the details under the image.
All entries will be judged on the basis of visual impact/creativity and quality/techniques. This is PHOTOGRAPHY contest, don't forget :)
❤😊❤😊❤😊❤😊❤😊❤😊
Scrolling through my photo album brings me back to the awesome "Balik Kampung" moment... one of my MakeMeSmile moment of the day too...
HOW TO JOIN MAKEMESMILE
a. Basically, it will still be the same as the first season. Your post can be in writing, singing, video, poem, drawing, photography, etc... The most important element is your post Make "ME" Smile. Remember, the ME is whoever read/view/listen your post and this includes YOURSELF.
b. Your content must be ORIGINAL CONTENT.
c. Please include at least 50 words in your post.
d. Leave your post link at my post comment area (optional, but will help to remind me to visit your post)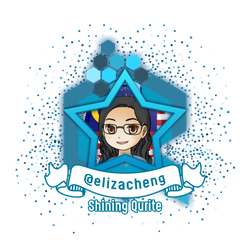 If you like the idea of CREATE and EARN (just like here in Steemit), then do you know that everyday while we connect with our family and friends through chatting, texting, voice and video calling, we can EARN from that too? Click on the image to start EARNING from connecting with your family and friends!

So go outside (or inside) and be creative!