Hello everybody,
With this photo I participate in this beautiful contest organized by @neoxian-city which has boats as its theme.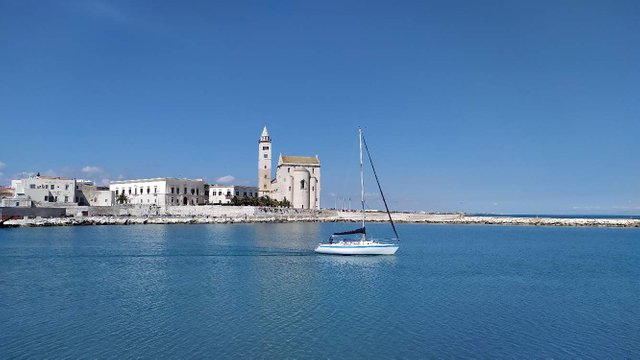 ---
This shot was taken by my phone Redmi Note 7 and portrays a small sailboat that is rushing out of the port of the city of Trani.
In the background there is the Cathedral of Trani which overlooks the sea and is a reference point for all the boats that pass by the city.
I hope you like this photo of mine.
Posted using Partiko Android