First post using Scotbot tags neoxian pal sports leo and spt + SteemSpeak.com Giveaway by @ackza
I am please to get to post with tags that help me earn all of these new community "scot" tokens.
I am also happy to see block explorers created for these tokens like https://steem-engine.rocks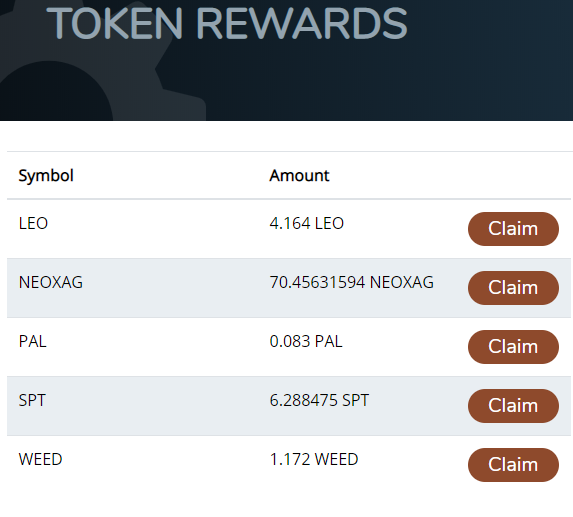 I just have a question for about how to see the data on individual scot sites, the parametrs of how long their staking times are, curation settings, I just want to know where we can find all of those numbers, and why they arent listed anywhere on the details of each scot token in https;//scot.topday OR maybe they are there and I am missing them? I am so impressed with the growing scot ecosystem and I predict the prices of these tokens will go up substantially from new larger investors from within steem itself as soon as new front end options appear for scot sites. Wether or not @aggroed is the one selling people custom skins for their scot site, or wether its a new system from @freedomex or @dtube I just want to see more options for the scot community sites
Actual token's well they just need some mobile apps, mobile web wallets, and wordpress websites with crypto-ICO themes so that we can be respected by the greater crypto community. Steem based scot tokens on steem-engine.com are cheaper faster and have more capacity and features than MANy serious mainstream altcoins on coinmarketcap, but our steem-engine tokens lack serious websites to explain what they do, besides some of the larger ones like @steemmonsters
If more tokens on steem-engine had serious websites that
Anyway for anyone who is new to steem and needs an invite code but has a discord account, @ackza will be giving away some steem-engine.com token AND Invite Codes from @oracle-d https://invite.steem.ninja over discord using the @banjo bot ( by @inertia ) with its steem-engine token tipping ability.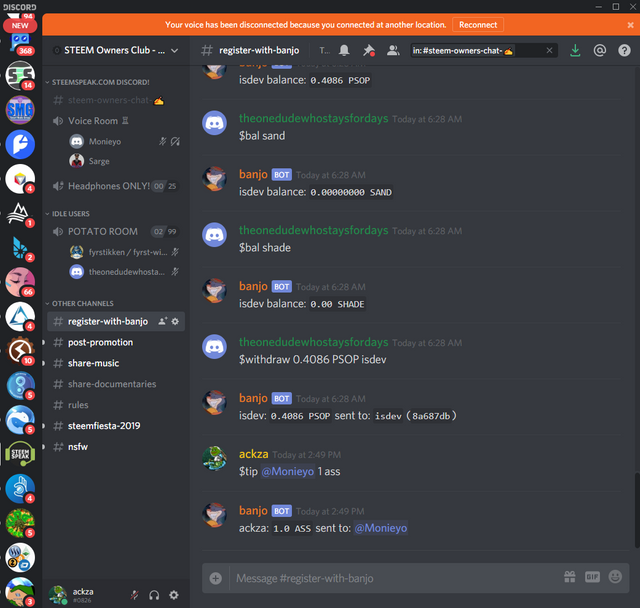 Just come to https://SteemSpeak.com discord and get some NEOXAG SPORTS and other tokens like ASS DOGEp and even 1 satoshi using the BTCP steem engine pegged asset! - @ackza