Easter soon - Do you want some Swiss Chocolate?
Hello my friends,
I was busy weeks ago but I'm always thinking about you all. I hope you had a good week and are good, how are you ?
I will share what happen to me a little but for now I had to share a picture from the chocolate land I am from :)
I entered the shop and saw all this chocolate... Wow! Look at that!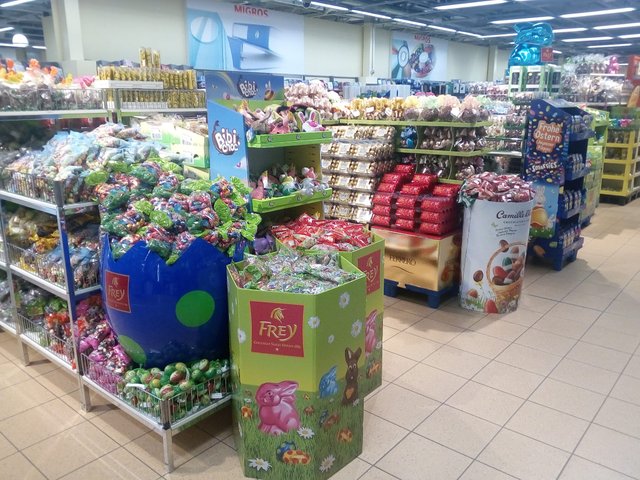 It seem they incite you to buy... Imagine you came with your children... Hum! Another fight or situation to face it.
First you can buy some of the FREY house chocolates. Then behind it is the Camille Bloch factory which follows. Frey dominates the Migros supermarket bcause it's the trademark of the chocolate of Migros.
Here is the Bunny Chocolate Chief :)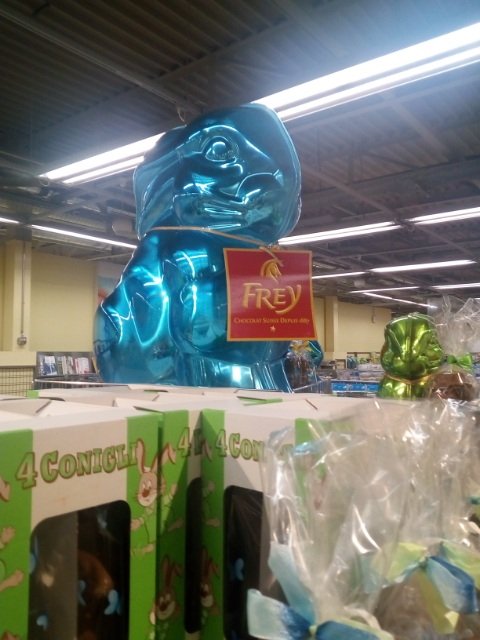 With her babies :)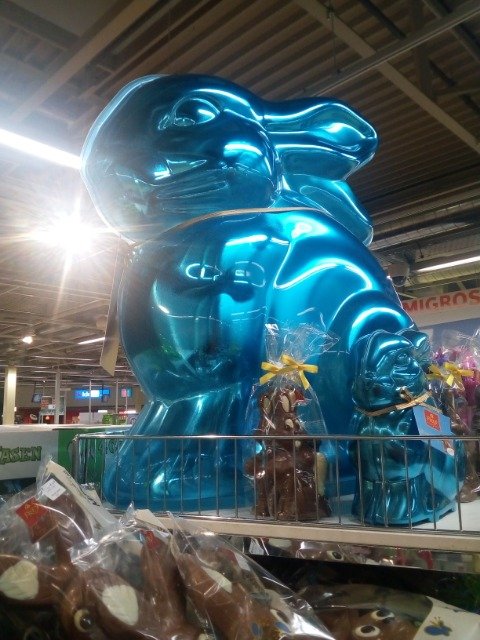 I'm proud of myself, I approached to take the pictures, the temptation was strong but I resisted.
Have a nice day with Love.