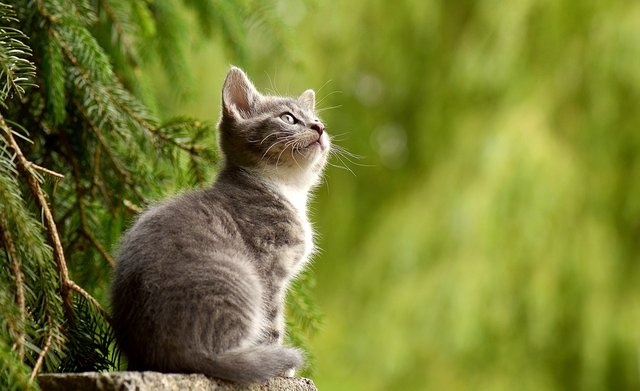 Good morning everyone! It looks like it's time for our first adoption! There are currently 8 CATS out on the blockchain so that means that 8 beautiful KITTENS were born and adopted this morning.
6 perfect little angels will be heading to live with @bwar
1 ferocius little tabby made it very clear they want to live with @leysa
1 little runt needed a loving home so we are sending her to live with @ironshield
Please take care of your new KITTENS and raise them well so one day they can be sent on their rite of passage to become CATS. The rite of passage is a time honored tradition among CATS that involves sending KITTENS out into the null to see who returns as CATS. The rites are a grueling ordeal so sadly not all KITTENS turn into CATS. I think I heard @CatScientist say that right now out of every 10 KITTENS only 1 returns as a CATS. I'm not sure when our first rite of passage will take place, our numbers were greatly diminished in our fight for freedom and now we need to focus on rebuilding and expanding into the blockchain.
---
A message from @CatScientist
Good morning everyone, I wanted to give you all some more information on what our plans are for CATS and KITTENS. Any Steem earned will be reinvested in our community. Our initial plan is to offer upvote support for all CATS hodlers. This will be done on the @CatScientist account and the current plan is to offer a 10% upvote once per day for each CATS you hold. Once we break past 100 CATS out in the blockchain this value will be reduced down as necessary. Bonus upvotes will be handed out based on excess VP.
With the Steem earned from the sale of CATS we will use that to fund our two accounts @catsmakekittens and @catscientist the first 200 Steem earned will be powered up on @catsmakekittens to ensure we are able to perform all the transactions necessary to distribute CATS and KITTENS. After that any additional Steem earned will go towards buying tokens for community upvote support. The current plan is to focus on one token and that will be NeoxAg. We will also be receiving a 35,000 NeoxAg delegation to help kick start support for our community.
We should be able to grow this account very quickly and spread lots of love to our emerging community.
(photo's courtesy of Pixabay)