NEM could become a buying candidate in the coming months
The chart is looking very promising. 5 waves of wave 1 and then a very deep ABC correction (wave 2), which could come to an end this month or next month. I will surely keep an eye on it.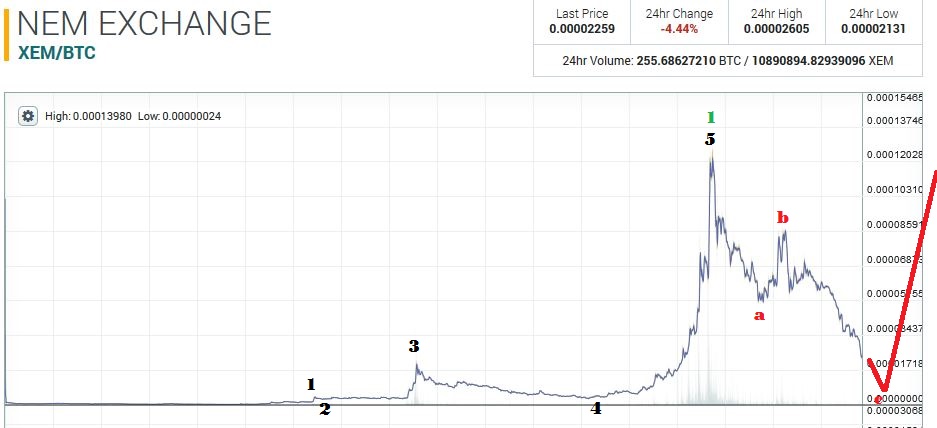 I am quite sure, that it will drop more before going up, so I will not ladder in yet.
If it drops to 800-500 satoshi, the profit potential will be huge!


If you think this to be useful information:




Feel free to use and share my charts, but please mention me, @ew-and-patterns as the author. Otherwise it is considered plagiarism and I will flag you and advise my friends to do the same.



DISCLAIMER: I provide trading ideas using EW and Pattern analysis. The material in this post does not constitute any trading advice whatsoever. This is just the way I see the charts and what my trading ideas are. The author of this post is holding positions in this market at the time of this post.
If you make any trades after reading this post it is completely in your responsibility. I am not responsible for any of your losses. By reading this post you acknowledge and accept that.
Tell me what you think...
Have a nice day :-)