The best knitted cardigan is the one that fits - #needleworkmonday crazyness
The best cardigan is the one that fits....
This is the reason why I always knit with a clear vision in my mind and a true and tested pattern on my desktop. This is the reason why my yarn choice is strictly based on the recommendations of the pattern and I always double check with a big tension square, which I wash and block.
Ah ja… (or in English: oh, yes interesting)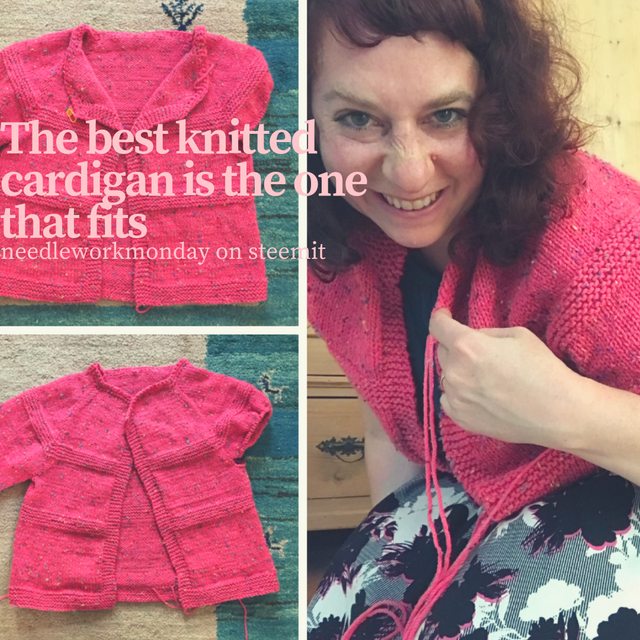 This passage was written by a white clad, smiling version of me, which is a sort of knitting conscience. Every time I pick up a new project, this poor creature runs in circles around me, trying to convince me to use a pattern, a tension square or if not, at least write down my own size or fit-idea.
Guess what – I never listen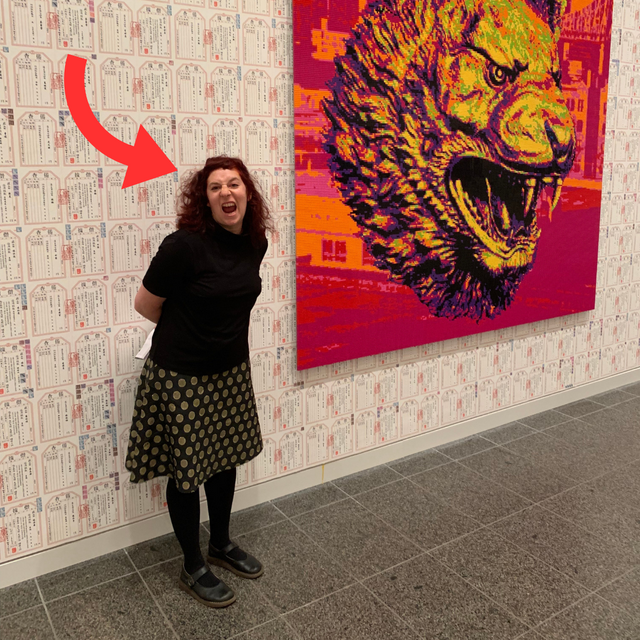 This is my face when my conscience wants to talk to me (the artwork in the background is made by Ai Weiwei. It's his amazing exhibition in K20)


Flash forward, the Fake Frankie cardigan. I unravelled again. This time the neckline. While knitting the first sleeve, I tried the cardigan on another time and again got an hate attack about the fit: the cardigan really looked like 💩 on me. But before I completely unravelled, the calmer and considerate version of me (you now the one with the flowy white dress and the serene smile on her face) told me to try to change the neckline first. And this time I accepted her advice. Although the neckline of the sweater looks ok while laying flat on the ground, put on it puckers and is too small at the neck and too wide at my high bust.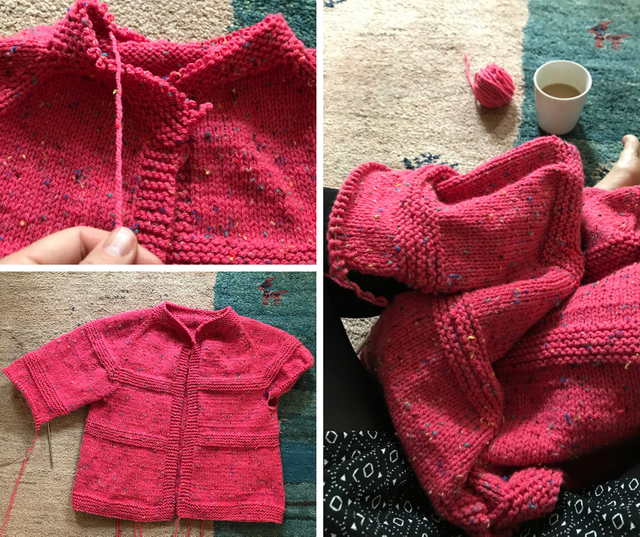 @cryptocariad had a fabulous idea, namely to knit a collar instead of my strange garter stitch border. But I am so lazy… sigh… double sigh. So, I decided to crochet a new neckline first – crochet is so fast and convenient.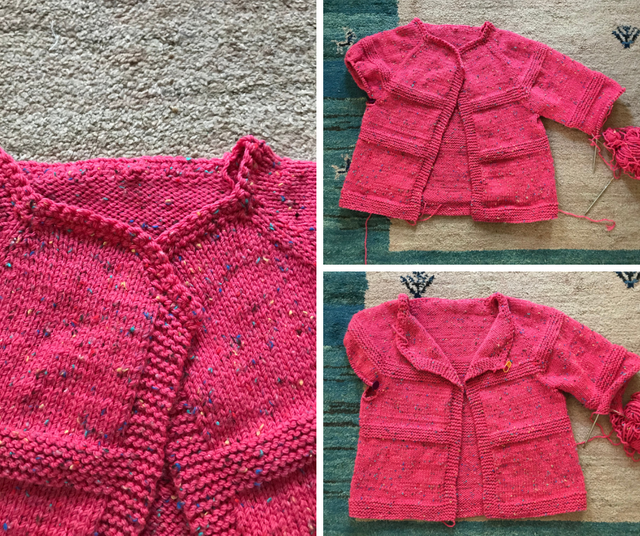 The new neckline consist of two rows of single crochet made with a 6 mm hook


And now I have the reverse situation: laying down the neckline looks weird but put on it sits much better. The crochet neckline changed the fit completely. The new crochet neckline allows me to close the cardigan with one big button, so that the fit is more like an A-line cardigan. But I also can fold the neckline and have a kind of lapel.
Right now, I am happy with this solution… but we will see if I get another fit (about the fit 😂😂)

If you want to read about older versions of this cardigan , read on:
One step forward, two steps backward – should I frog again?
Frogging and baking
I am a raglan addict


This is a shorter post today, as my husband has some free days and we try to visit museums, fairs and forests. I hope you are all well and up 💕💕

Thank you @crosheille for initiating and @muscara, @shanibeer, @marblely for hosting the #needleworkmonday. If you want to see more beautiful projects with yarn, fabric and most of all needles, follow @needleworkmonday. Or even better grab your needles and keyboard and join the #needleworkmonday community.

Ohhh, if you don't have a steemit account and want to comment then hop to my Wordpressblog Bliss and Blisters and write me there ❤️❤️