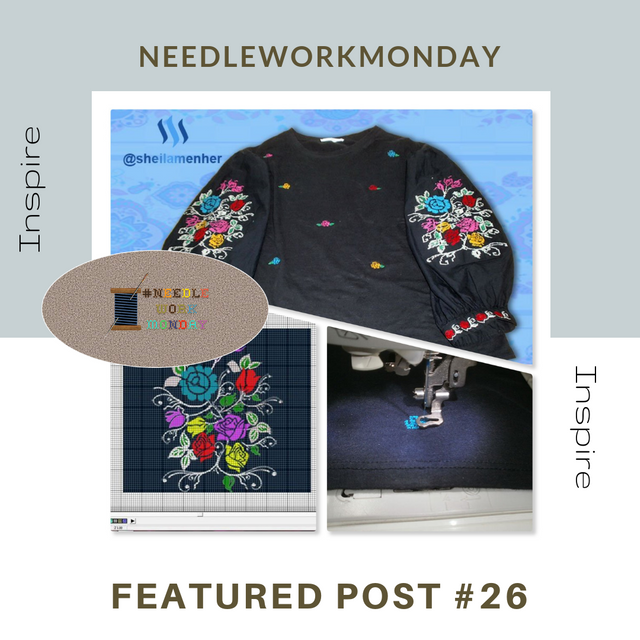 Hello needleworkers and supporters! Welcome to @needleworkmonday's Featured Posts #26. This is a weekly Curation showcasing the needlework of our very own Steemians. Every Monday we get together to share our love and passion for the needle arts using the #needleworkmonday tag (on other days look for the #needlework tag). We enjoy each other's creations, ideas, patterns, tips and shortcuts.
We strive to bring to you great quality work filled with tutorials and inspiration. Please help us keep these wonderful needle arts alive and thriving by supporting our work and community!
This week we had 27 needleworkers sharing their work under the #NeedleWorkMonday tag! Thank you to all of you for coming here week after week to inspire everyone with your art!
Here we go...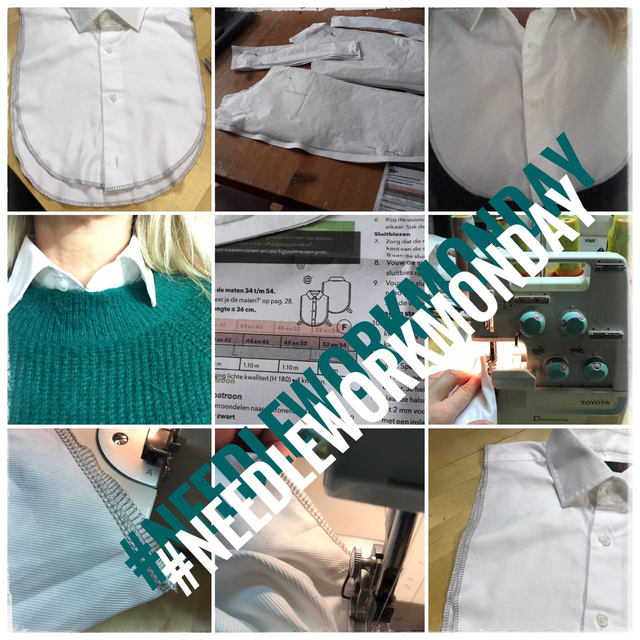 @brittandjosie told us before about taking an old shirt or blouse and repurpose it. By only using the collar-part and make a "shirt collar" you have a piece of clothing that's perfect to wear under a sweater, looking well coordinated without having to wear the whole shirt.
In a way it's so simple an idea - why don't more people do that? Well, I presume those needleworkers here with a sewing machine are casting coveting glances in the direction of the next wardrobe filled with old shirts or blouses :)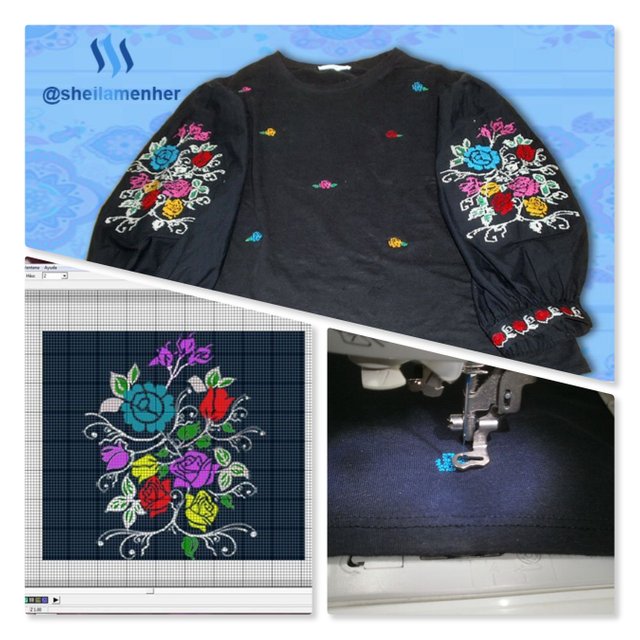 Her posts opened our eyes about machine embroidery, how much work there is in it - and how much dedication and passion. I remember the cute Captain America cap - I'm sure every little boy would be happy and proud to wear it!
In this post we learn how she took a traditional way of embroidery, made a design in that style and used a computer program to finally have her embroidery machine make a piece of art out of a simple black blouse.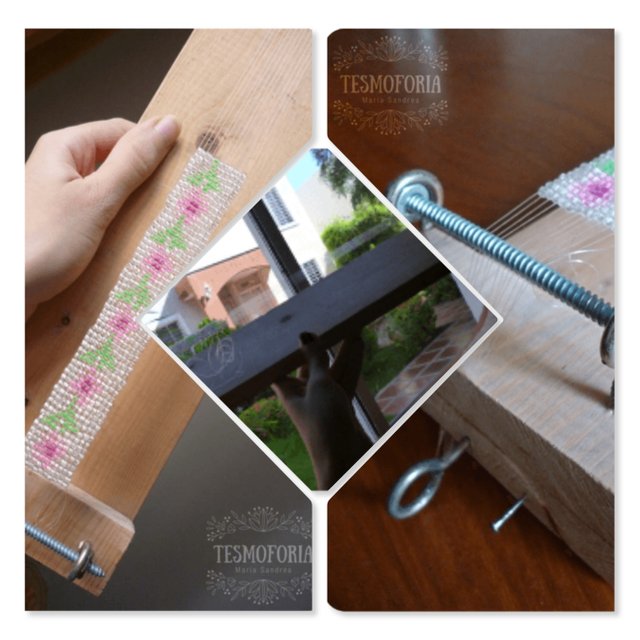 How often do we see something we like to have - but is it worth the expense? How often would we use it? And even if you are willing or in a position to buy something, often there's shipping which sometimes nearly doubles the prize. But as a needleworker you learn to work around problems, to use your brain and imagination.
That's what @tesmoforia did when she saw a bead loom - she simply made one herself! Well, she makes it seem simple, but I'm sure she spent quite a lot of time, thoughts and effort in making this loom. And she shows us her first test project which looks great - how many of you were thinking about gifts for relatives or friends when you saw that?

What all these projects have in common is using their imagination, their previously acquired knowledge and applied it. Sometimes it's trial and error, but if we learn from our mistakes and try again we can succeed. Rome wasn't built in a day - the learning phase of a needleworker is long and filled with successes and failures, but these projects show us the reward for hard work!

Thank you for stopping by to view our featured posts for this week. Please stop by their posts and show them some love with a read and an upvote for sharing their handmade creations. To see more needle arts, please check out the #NeedleWorkMonday tag and check back here with @NeedleWorkMonday every Wednesday for the weekly Resteems and Curation posts!!
If you are a needlework artist we'd love to have you join us every Monday to share your work and inspire this community to give a craft a try. On Monday's, please use the #NeedleWorkMonday tag and on other days, please use the #needlework tag (without the word Monday attached) so we can find each other's work. To learn more about what we do, please visit our Introduction Post!

We're on Discord!!
The @SteemitMamas community has generously given us our own little world set up in their Discord sever:
1 . To join the @needleworkmonday discord server please click the logo below. It will take you to the general welcome page.
2 . Once there please tag the @ MOD NeedleWorkers (no space between @ and MOD) so all of the mods will know you are there to join NeedleWorkMonday!
3 . Drop an intro in the introductions channel giving us a little background about your needle niche. Please also include a link to your Steemit profile so everyone can know how to find you.
We look forward to seeing you all there and are excited to chat with you directly!!

@muscara is once again giving away one share of SBI to one commenter on this post! So please comment away! Tell us what you think about this week's posts :)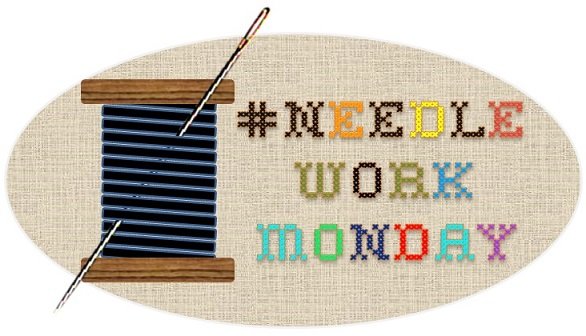 #NeedleWorkMonday initiated by @crosheille
Helping to host are @muscara, @shanibeer and @marblely
Today's curation written by @muscara