~ ~ ~🌼~🍂~🧶~🍂~🧶~🍂~🌼~ ~ ~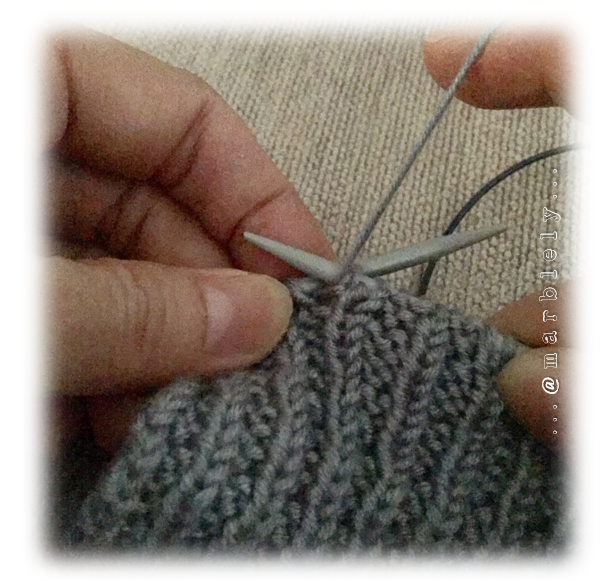 About 2 weeks back, I restarted my knitting adventure again after many years. I wrote a little about it here. I have been following the first 4 patterns on this website which I shared earlier: https://theghanaproject.wordpress.com/about/
and found another pattern here:
http://www.wrapwithlove.org/knitting-patterns/
which means, I have knitted 5 squares! Woo hoo! I am a slow knitter using English knitting style. Continental knitting is suppose to be faster but I am not able to get my tension right with the yarn on my left hand and I kept ending up with loose knits. So, I just stick with English knitting style.
This is the first pattern from https://theghanaproject.wordpress.com/about/ which is the Rice stitch: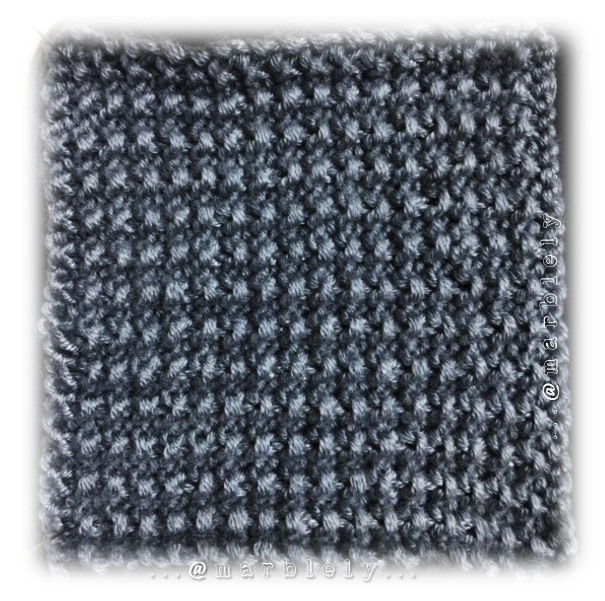 I think this is also called the seed stitch. I tried this pattern long before and I could never get this pattern as it turned out quite messy usually. But this time, I think I used the right needle with the right yarn thickness and I tried to maintain focus on my stitch counts. I am very happy with how it turned out.

Next is the second pattern from https://theghanaproject.wordpress.com/about/, the author's own pattern which she called as the Very Simple Stitch: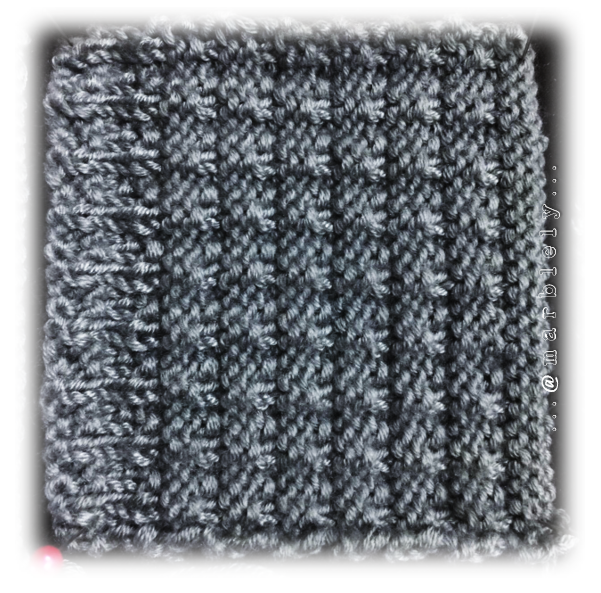 I like this pattern and it is my favourite, I have to say. But if you notice, at the beginning, I made some mistake and the pattern looked different from the rest of the square because I lost focus while watching Masterchef US!

The third pattern I knitted is called the Moss Stitch #1: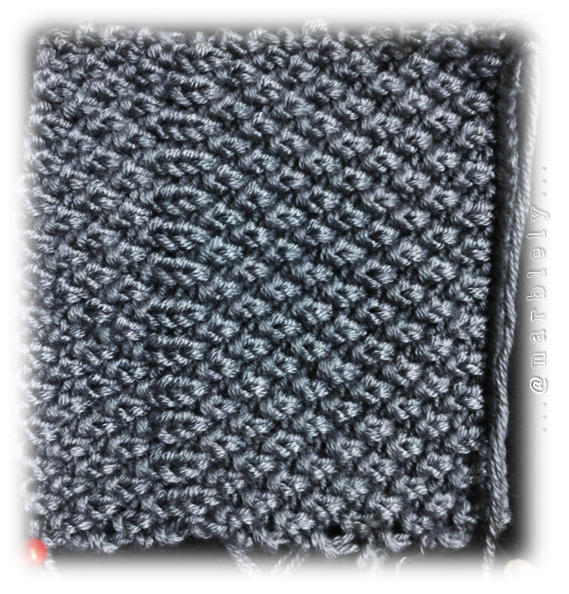 This one too had mistakes at the early half. Do you see it? Guess what I was watching? Haha.

The fourth is called Moss Stitch #2: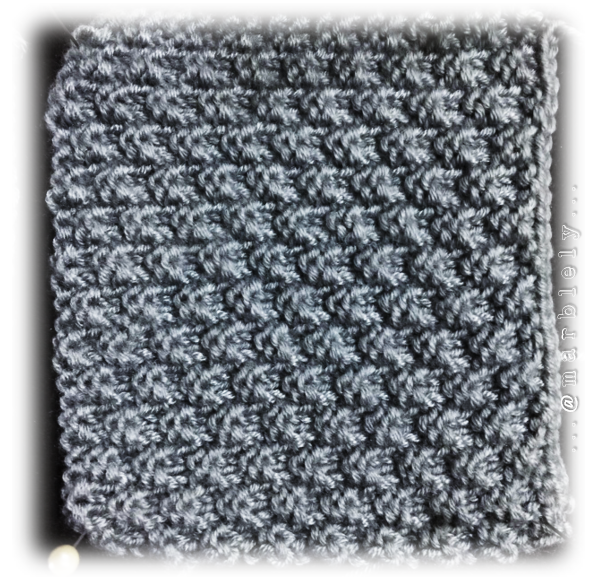 This pattern looks similar to Moss Stitch #1, except that the little bulges are twice the size of Moss Stitch #1.

And my current fifth completed square is called Waffle Stitch from http://www.wrapwithlove.org/knitting-patterns/: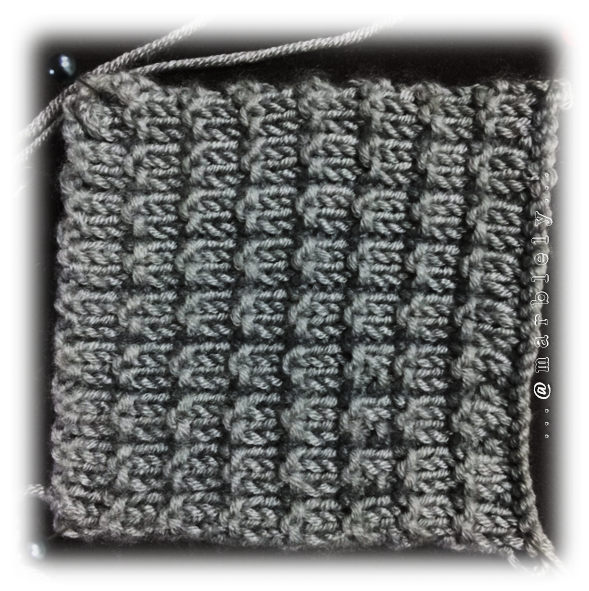 I quite like how this pattern turned out too but this pattern needs to be stretched out, else it is curled.
~ ~ ~🌼~🍂~🧶~🍂~🧶~🍂~🌼~ ~ ~
Here is how they look like together, well, sort of: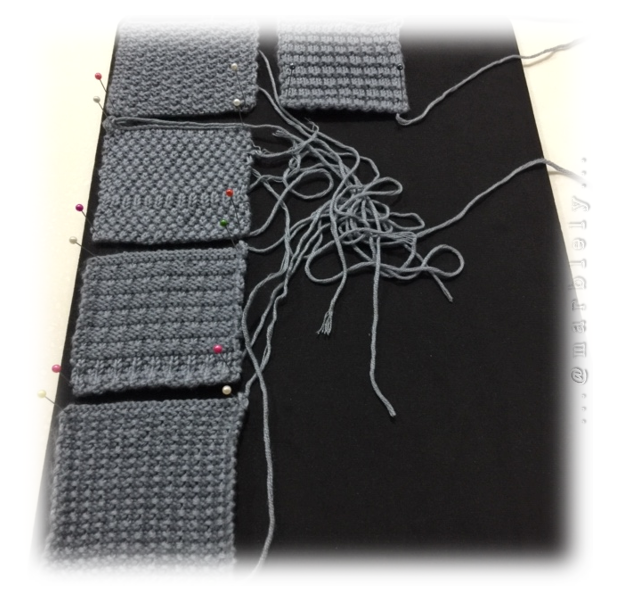 Although I am quite far from being a neat and fast knitter, I am finally enjoying knitting after so many years because I can now do beyond garter stitch and stockinette stitch. Yay! And it is pretty fun alternating between knit and purl stitches, rather than just knit all the way, or purl all the way. These knitting squares are a good practice for me too. The only challenge is maintaining focus on the knit and purl stitch counts. How do you ladies do it?
I am going to knit up more square patterns with different coloured yarn and then hopefully, I can knit up to maybe 100 squares to sew them up square by square to form a small blanket maybe? Oh gosh, but 5 squares in 2 weeks, 100 squares will need 40 weeks! I'd better get to work. Maybe I will lower down my ambition and change it to something smaller, like a cushion pillow cover.
~ ~ ~🌼~🍂~🧶~🍂~🧶~🍂~🌼~ ~ ~
Thank you again to @crosheille for starting this wonderful community and to the awesomely supportive #NeedleWorkMonday community!

If you love any craft that uses needles, come and join the fun with us here every Monday! You can also join us every other day at #NeedleWork.




~ ~ ~🌼~🍂~🧶~🍂~🧶~🍂~🌼~ ~ ~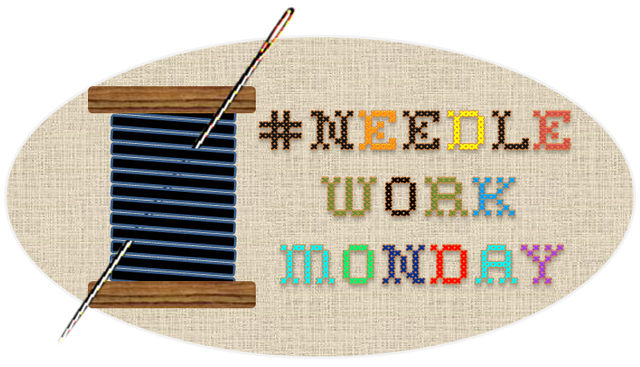 ---
This is an Invitation to join #ccc for Guaranteed 👍 Daily Income 💵 and Payout 💸 for Newbies (2.0) 🐟 🐜 🐛 in #ccc 👣 and Follow 👣 the Honor Code 🏅 - the Creed (Conditions and Limits Inside)
AND
the latest update <<< please click to read.
---