One of the hardest things for me to do as an active person, is to slow down. I am usually always on the go, doing something, making something, cooking something or going somewhere.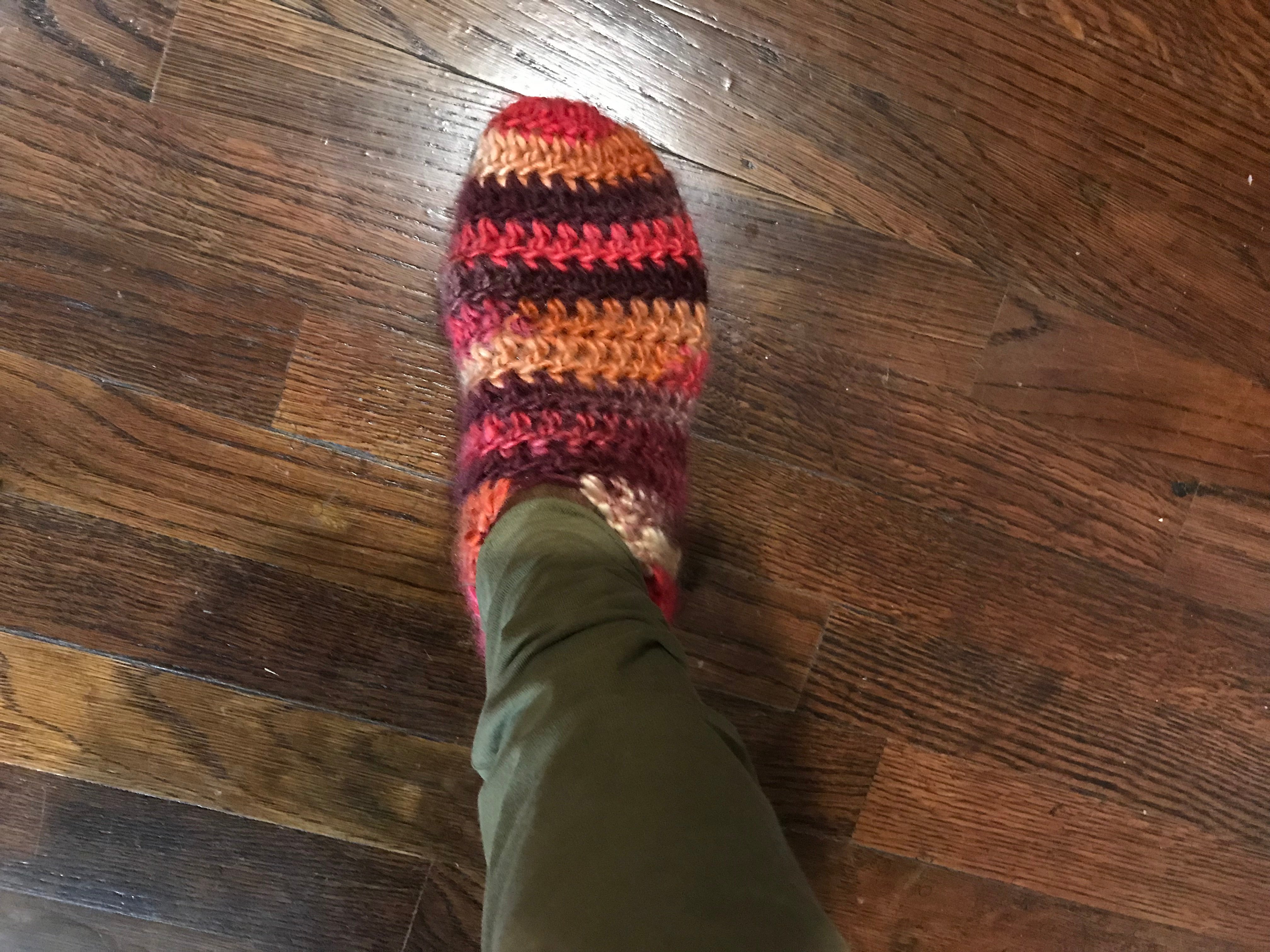 Today is the first day that I am starting to feel better. I am not sure what it was that sapped my strength, but it felt like a mild case of influenza. My appetite is returning and I feel like I can leave the house for a couple of hours without collapsing.
I have discovered during my illness, that I can quickly crochet adult booties while I watch television. I can't read and crochet, but I can watch TV and crochet. I grabbed another ball of yarn and started making a different pair of slippers.
This time, I am going to stop at the ankle instead of continuing to make them booties.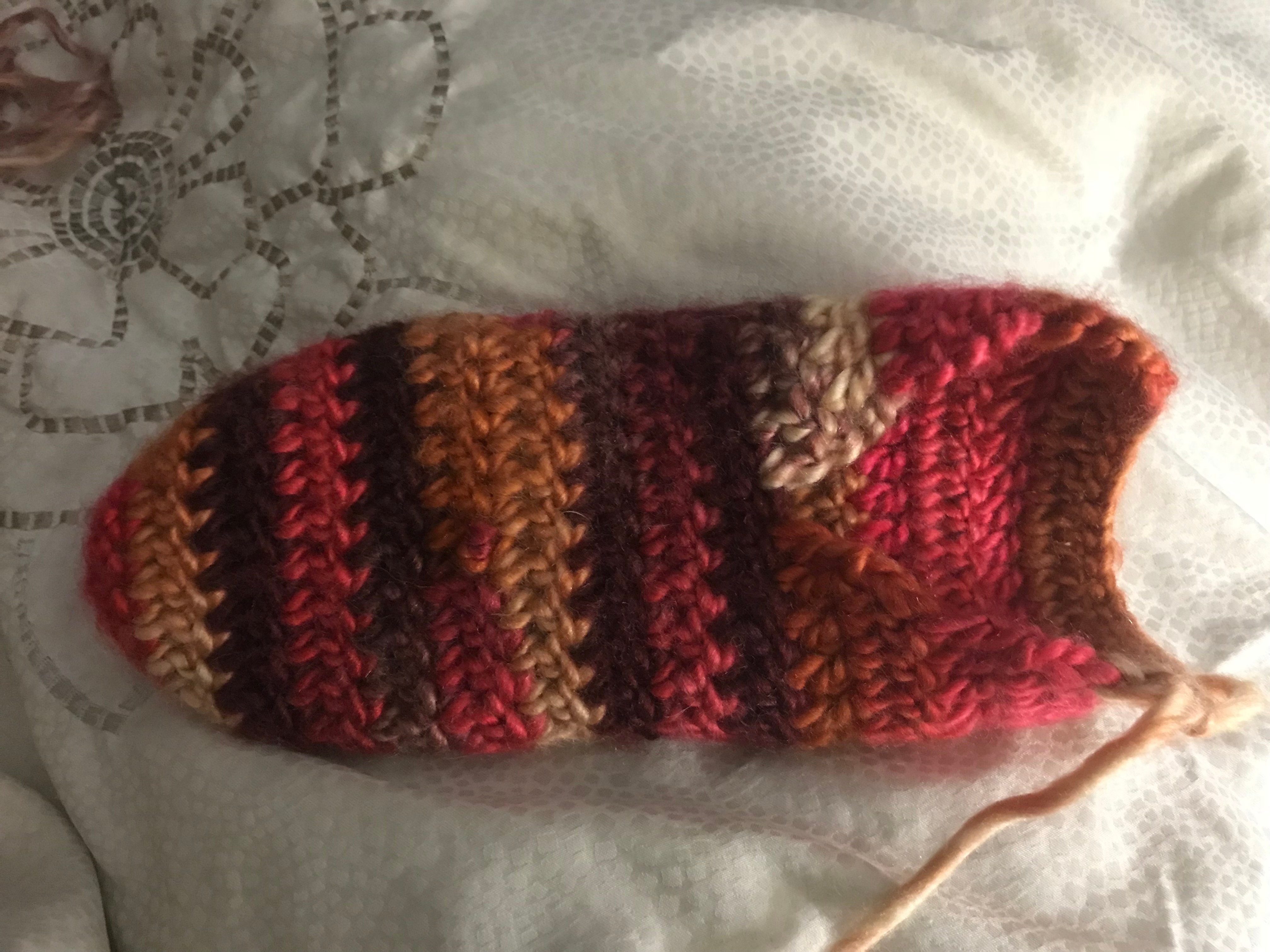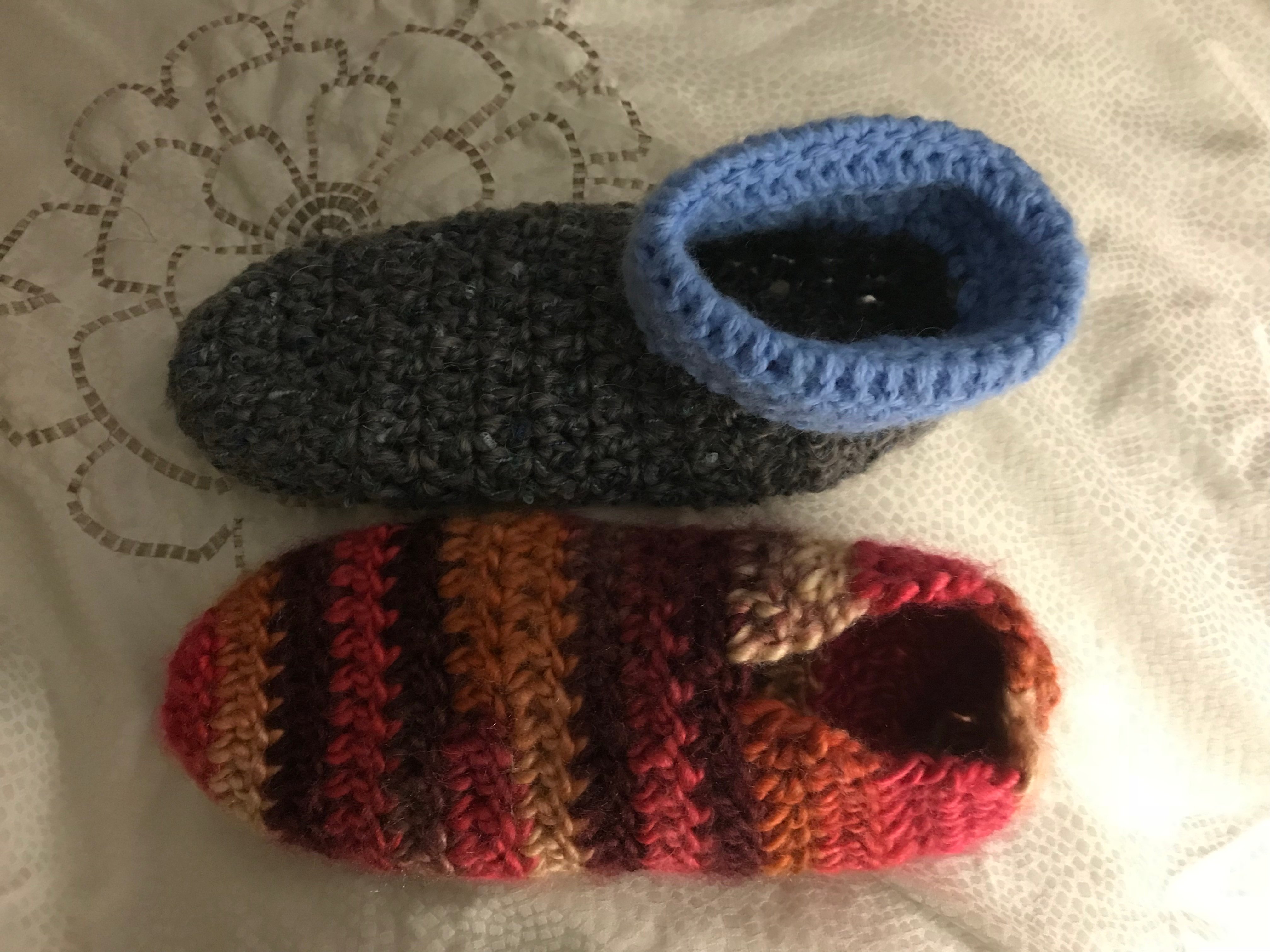 I have a lot of yarn that I have been saving for quite a while. I am not good with long term projects involving yarn because my interests and hobbies are so varied. I prefer immediate gratification. :)
Now that I see how quickly I can crochet a pair of slippers, even faster than a simple skull cap, I know that I will be making slippers while I fly.
I like to make double use of my time to stay productive, so I am not satisfied with just watching a movie or a television show while I am on a plane. I like to do something while I am watching TV.
I'll have the other slipper finished today with it's fall colors. I chose this ball of yarn because it reminds me of the leaves changing colors as we change seasons.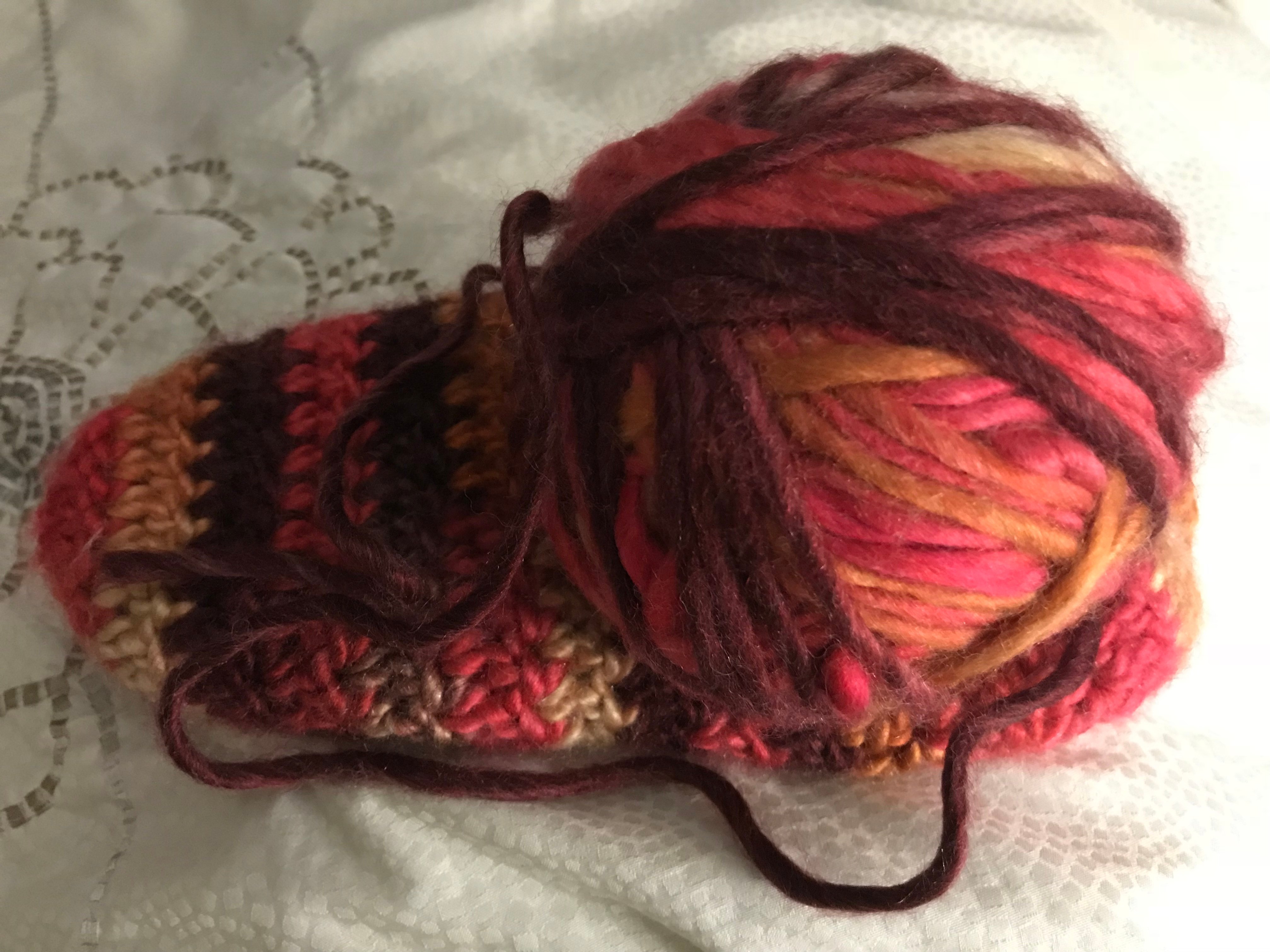 Winter is coming. :)