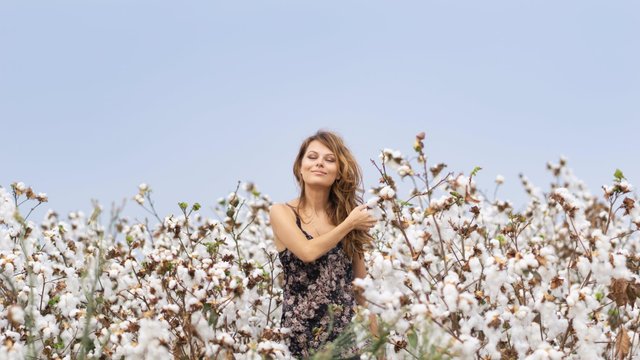 He who knows what it takes to grow cotton invests in quality garments and knows what it means to throw or burn garments.
Did you know Cotton is the world's largest pesticide consuming crop?
Cotton is the world's most commonly used natural fiber and is nearly 40% of our clothing. Cotton is also the world's largest pesticide consuming crop and it takes an average of 150 grams of pesticides and other agriculture chemicals to produce the cotton for just one T-shirt.
This implies the textile production industry pumps billions of pollutants in the environment and perhaps this explains why are bees are disappearing, why our waters are becoming more polluted, why our land is increasingly becoming degraded, why our biodiversity is rapidly declining and why the climate is speedily changing.
Is there anything we can do to salvage the situation?
Yes, we can contribute in reducing the impact of textile pollution on the planet and below is a list of some simple things you can do;
Swap your clothes with your friends
You can organize a clothes exchange event where each person brings the clothes they no longer want and then you trade or swap for everyone to go back home with fresh items for the wardrobe.
Donate and Feel Great
There millions of people across the globe who do not have clothes. Donating your clothing is a great way to give back to the community while also clearing out space in your closet.
Be Creative and repurpose your old clothes
Check out online resources for creative ideas on how to turn an old t-shirt into something fresh and new. Or come up with your own ideas to re-fashion your clothing.
Sell your unwanted clothes
Resell your clothing online or at your neighborhood. This is a great way to earn some cash.
Invest in quality clothes and buy less
While donating, reselling, and recycling are nice, the fact of the matter is there's already an excess of clothes in the secondhand system and this is a major issue which is why investing in quality clothing and buying less are very important in curbing textile pollution
Each time you begin your wardrobe cleaning, keep in mind that your clothing can be kept out of the landfill and recycled, reused or repurposed for the greater good
EcoDesigns is a textile recycling and fashion designing hub of The Greens (
@thegreens
) that trains young girls for **FREE** in Textile Recycling and Fashion Designing in a bid to reduce female unemployment, inequalities and poverty, promote female entrepreneurship, improve the health and wellbeing of orphans, prisoners and poor people via the donation of free clothes, as well as combat textile waste pollution and climate change. *It's a branch of The Greens' Waste Business Hub, a startup incubator that is training young and underprivileged youths to exploit the business opportunities available in the domain of waste, hence nurture a generation of Waste Business Entrepreneurs (Wastepreneurs). Waste Business Hub is currently educating and empowering youths in the recycling of tires, textile and plastic wastes.* EcoDesigns currently has 03 Training Directors and 13 female trainees who are learning fashion designing, embroidery and overlocking as well as how to transform textile trash into textile treasure.
Every week, the hub upcycles 50 pounds of textile waste in a bid to curb textile waste pollution and Climate Change.
By supporting @ecodesigns, you are contributing to reducing female youth unemployment and poverty, promoting women empowerment and entrepreneurship, improving the health and wellbeing of orphans, prisoners and poor people who can't afford quality garments, as well as contributing to fight textile waste pollution and climate change. You can support @ecodesigns by;
1. Delegating @ecodesigns Steem power. We appreciate any amount of SP Delegation.
3. Donating @ecodesigns Steem or Steem Dollars
4. Follow, Comment and Resteem @ecodesigns posts
5. Organizing a charity fundraising or Sewing Machines drive for @ecodesigns