Two things always make me laugh about sports, when coaches "snap" in post game interviews and how people from the super macho world of sports use phrases that also sound super gay. Here is a comedy sketch I wrote and performed for the Second City Network.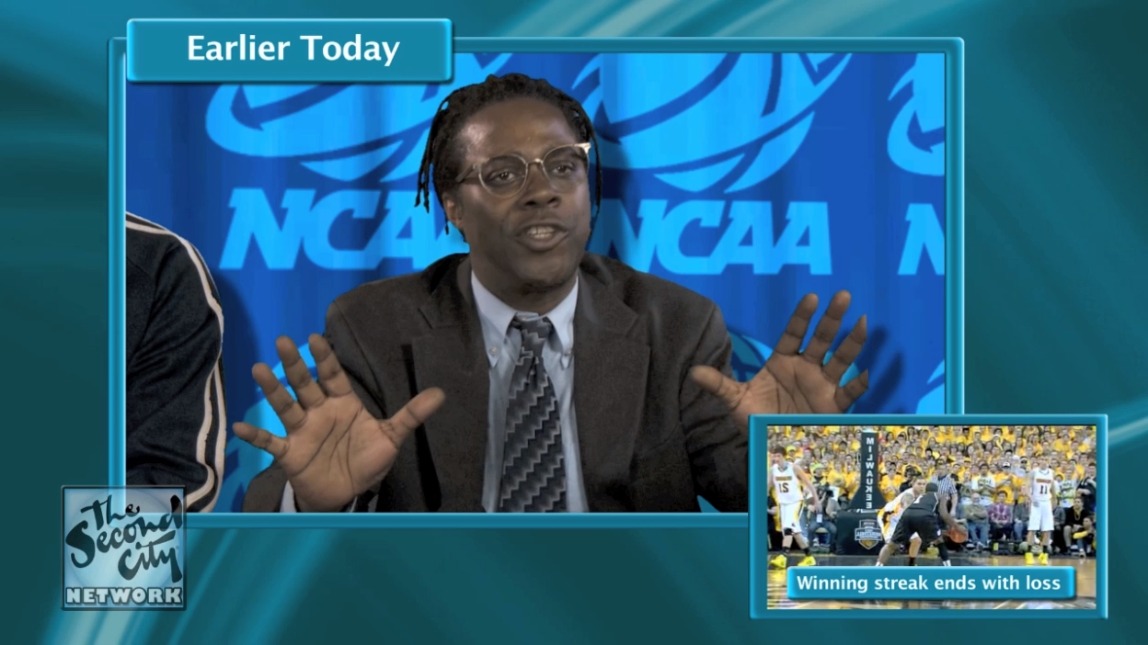 This NCAA Basket ball coach is passionate and determined, but his post game interview will never make the list of great motivational speeches!
Read the transcript or skip to the end and watch the video or both: Coach snaps at a live NCAA press conference, while his uncomfortable players look on.
Here is the transcript:
REPORTERS
Coach! Coach!
COACH
Yes.
REPORTER
Coach, you had a chance to tie it on the last shot but the ball rimmed out.
COACH
Yeah, well I guess rimming is good.
But I needed it to go in the hole, not around it. We just kept pounding it inside, straight to the hole. The difference was they would get to the hole and finish strong!
How do I feel? It hurts! That's how I feel. Their length, their size, they were just too big for us and quite frankly, early on we just couldn't take it.
It's just that Johnson has got such a slow release. And with a slow release, guys are gonna jump on your balls. I mean they're right there why wouldn't you?
They spanked us, that's what happened! They were getting great penetration, straight to the hole, again and again and again in a steady rhythm. And it hurt us.
Then their point guard dribbled all over us.
He had great ball movement. He's dribbling between his legs and then he shot it right in our face!
That was hard to swallow. Left a bad taste in my mouth, I can tell you that.
REPORTER
Coach!
COACH
What?
REPORTER
Would you say this was a big loss for the team?
COACH
It was huge! And then at the end, they're rubbing it in our faces. But hey we're men, we understand thats part of it. We can take that. Because we know that at the end we're just gonna pat each other on the butt and say "Hey we'll see you next time."
And when that time rolls around we're gonna strap up and go at each other again. And let me tell you something! When we see these guys again I'm gonna personally suck everyone of their cocks and the coach too!
We're done!
(ANGRILY KNOCKS OVER MIC, EXITS)
*Click the video below to see the press conference live.