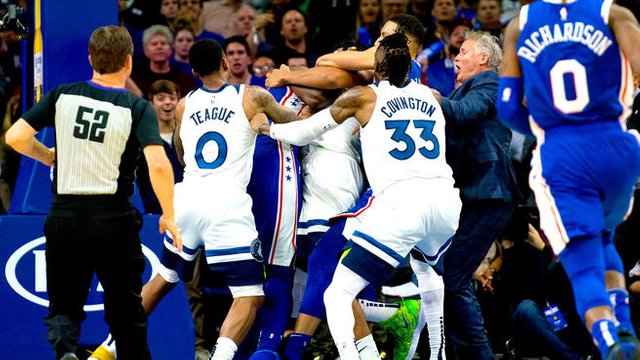 Photocredit : nbcsports
It was the overall team effort that pounced the Timberwolves as six players of Philadelphia 76ers scored in double figures. Led by Joel Embiid, it was Harris-Korkmaz-Simmons-Horford-Richardson are double digit scorers of tonight's game.
Al Horford made a remarkable 16 rebounds for the Sixers that helped them get the rebounds. The sixers dominated the whole fourth quarter, outscoring the Wolves in every quarters. With their 22-point win, it wasn't a question for Sixers capability to defeat the Timberwolves who are having a fairy-tale run after winning their first three games.
Portland Trailblazers are waiting for the Sixers as they host them in the 3rd of November at Moda Center, Portland, Oregon. The Sixers squad are always ready and I sense this team has been evolving throughout the years. For sure, they will be a heavy contender in the Eastern Conference and will be great to see them in the NBA Finals.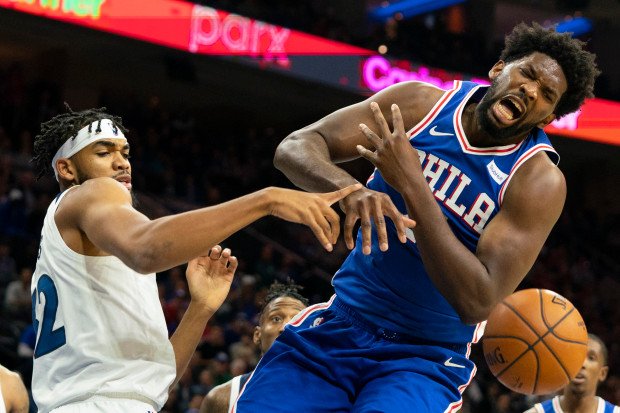 Photocredit : twincities
Well, it was a heavy defeat for the Wolves as their star bigman was ejected after a brawl against Joel Embiid who was penalized in the same way. It became difficult for the Wolves to recover as they were playing without Karl Anthony Towns and for me was the tragic moment for the Wolves to recover.
Meanwhile, Golden State Warriors are suffering tragic losses 1-3 at hand in win-loss. They've performed the season in a weird manner, not their usual way of starting the season. Remember the 25-0 run? 73-9 standings which is the best standing in the history of the NBA.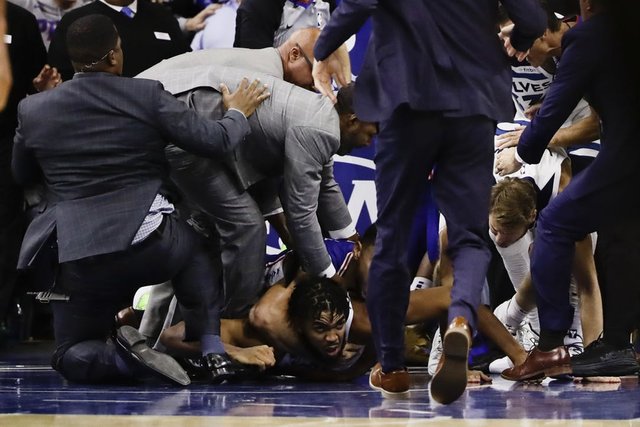 Photocredit : stmedia
---
For more football updates and sports related talks, click the "Follow" button and support me by clicking that upvote button.