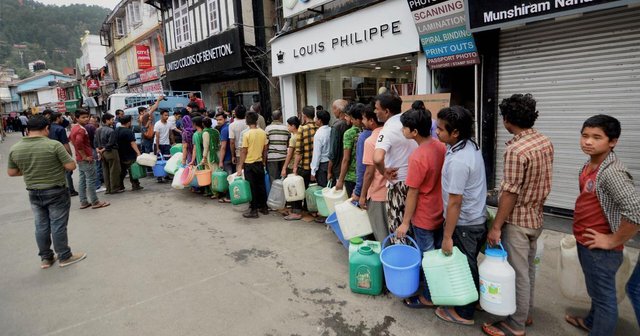 The Latest victim of Water Scarcity is the city of Shimla. Which is a very popular Hill Station in India and is also the State Capital of Himachal Pradesh.
The issue came into media attention after the High Court of the state took sou-moto cognisance of the situation. The seriousness of the grim conditions are evident from the following points in the High Court Order.
All construction activity is to be stopped till the conditions or water supply gets better.

Nobody is allowed to wash their car within municipality limits for a Week.

No individual is allowed to buy a tanker of water, only the Chief Minister's Residence and Governor's House is exempt from this order.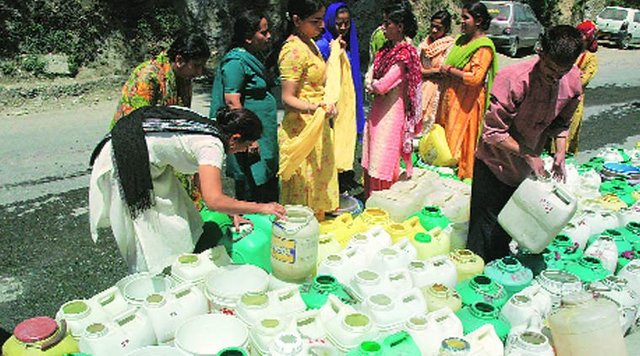 Meanwhile local residents have started urging tourists to avoid coming to Shimla this summer. As the temperature increases tourist influx tends to increase, with this influx the demand for water shall also increase, putting more stress on the already dwindling supply of water.
Shimla has only 2.2 lakh population and if it cannot provide water even to them, then it means that their has been a lapse somewhere in the system. If it was a rural village it could be assumed that such problem is not to be taken very seriously but Shimla is a capital town and a tourist hot spot, if we have a crisis their it is because we did something very wrong.
I tried to search but i could not find the exact growth chart of the number of Hotels that have come up in the recent years.Probably thats where the problem has started.
So the conclusion Do Not Visit Shimla this summer.