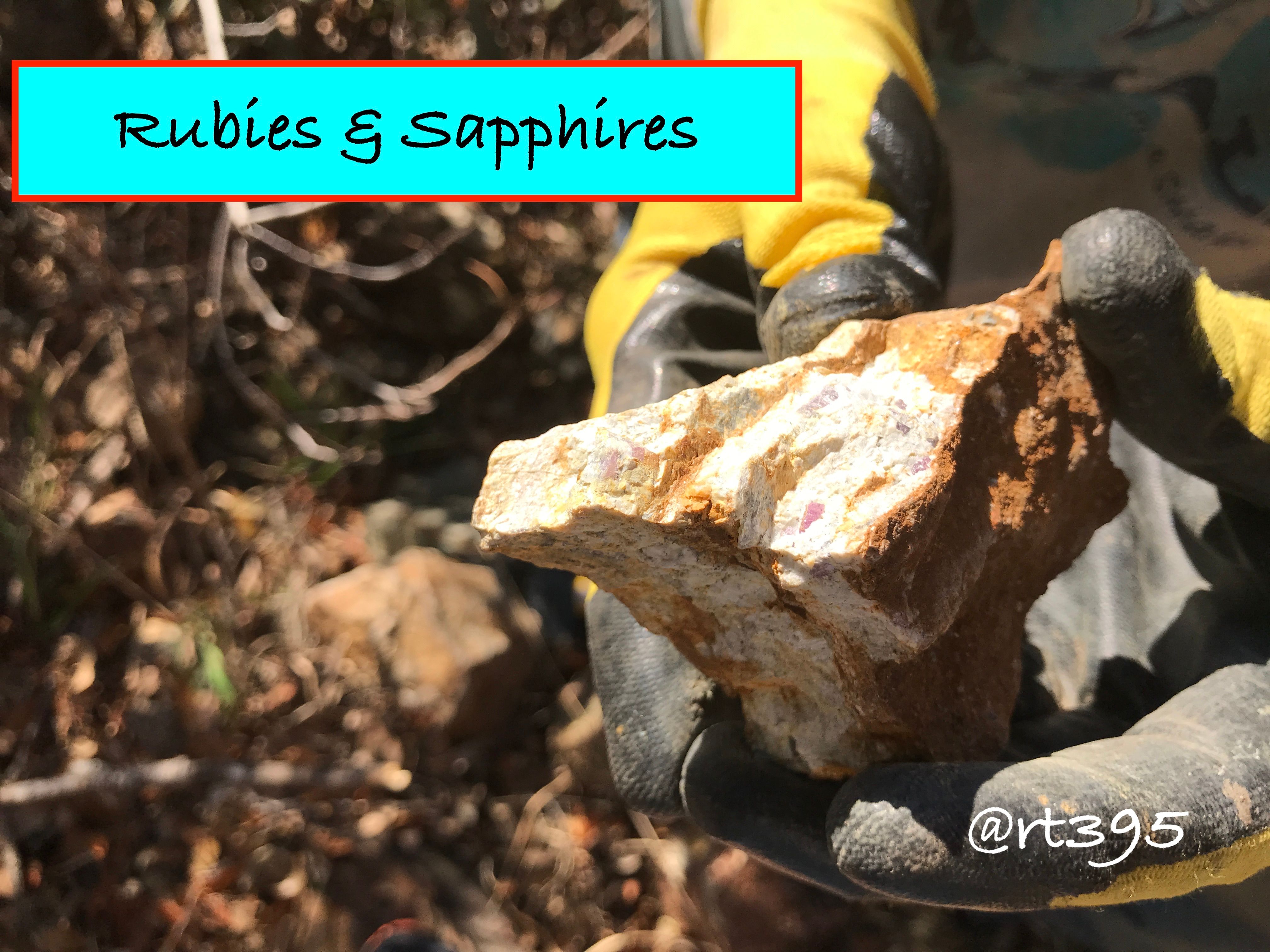 @derekrichardson and I went out hunting "Corundum" aka rubies and sapphires today in Southern California. I had been several times before, but this was the first time for Derek. Now, before you get too excited these are not gem grade stones, although we found some with good clarity like in the photo above. These are more specimens for gem & mineral collectors. Having said that, they are still awesome and amazing.
The location is a fairly well known spot called Cascade Canyon just above Claremont, CA. There is a zone at the top of a small mountain that is covered in iron, sulfur and the sodium and potassium feldspar that carries the rubies and sapphires. You can make out the brownish/orange outcropping vein in the center of the image below. The vein wraps around the mountain to the right.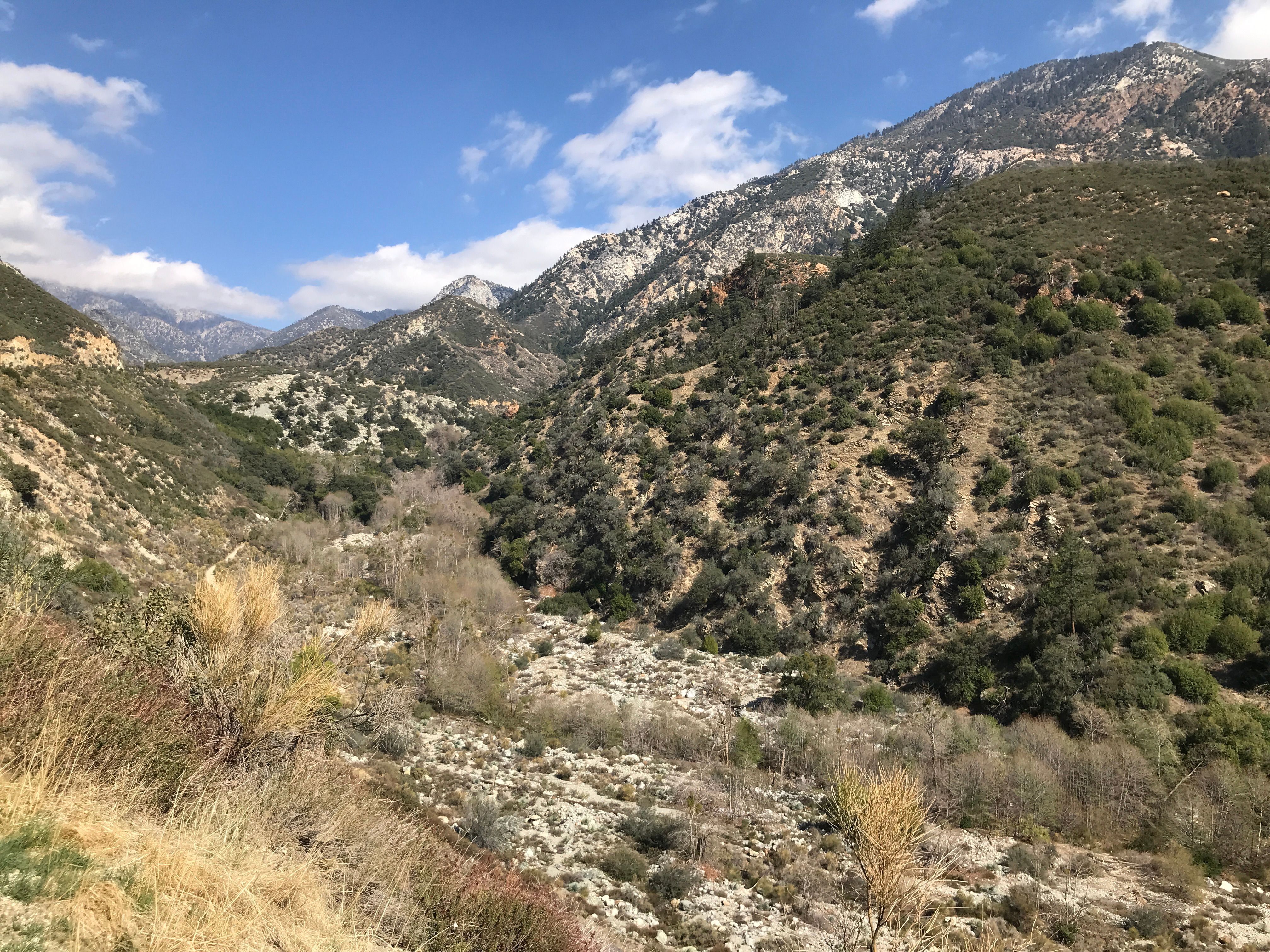 The vein has been weathering for millennia and rockslides have brought the corundum bearing rock down to the river making it easier to collect. I say easier because you still have to beat the specimens out of boulders with a rock hammer and chisel. Below is an example of the boulders found along the river bed.
Very rarely do you see the rubies and sapphires exposed. Most of that material has already been picked up by rockhounds. You now need to break into these brecciated boulders to find the gem bearing material. When you do find it you get a rush hoping for some fantastic specimens. As Derek and I were walking over to another boulder we noticed a bunch of material that had been broken up. It contained some of the best and clearest ruby & sapphire I had ever seen here. I thought that it was done by a previous rockhound, but now that I think about it no rockhound would leave behind this quality material. Derek found the clearest gemstone shown below. It was a pink sapphire and it was very clear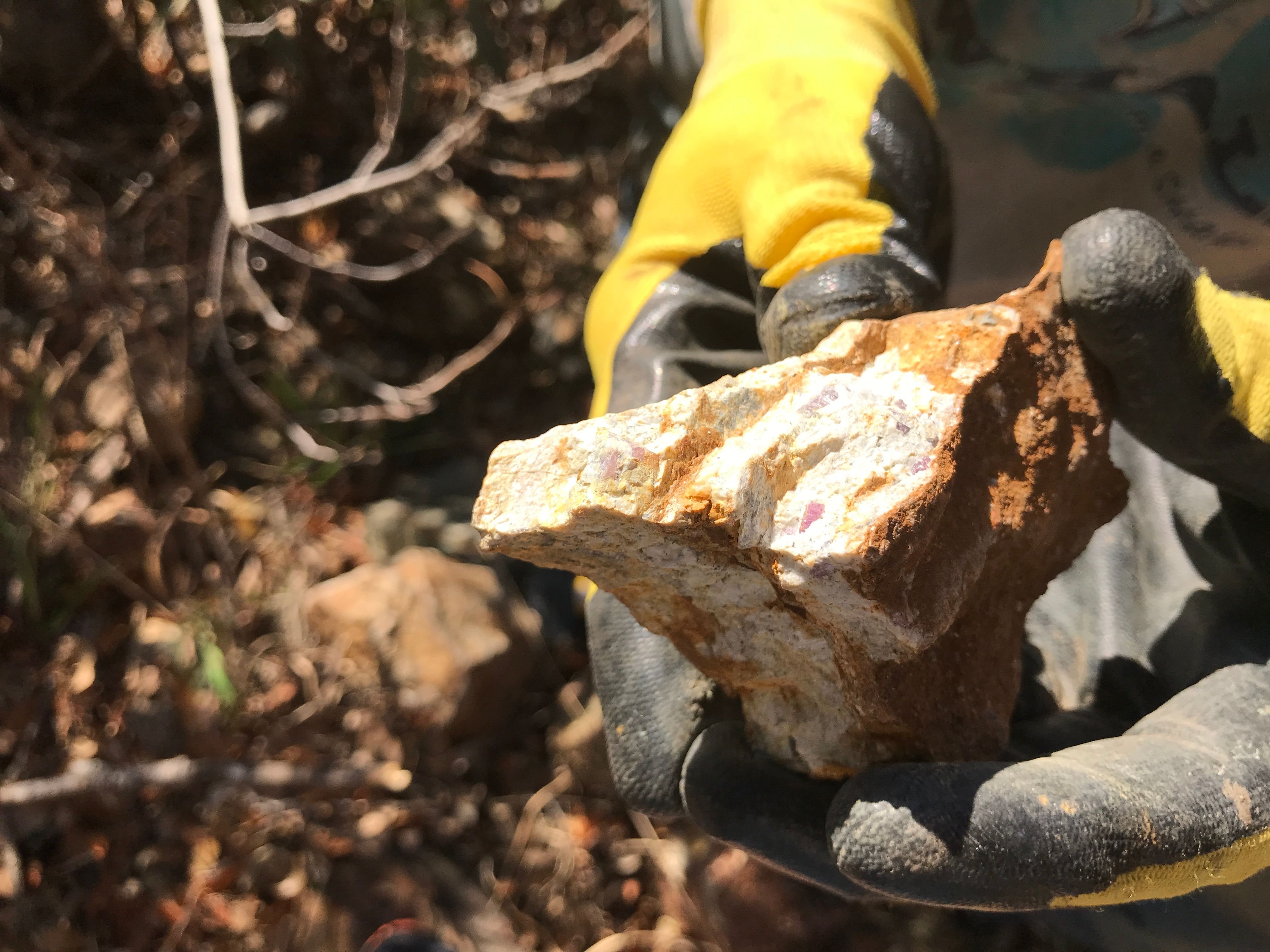 I also found some clearer specimens, but I need to clean them up a bit. I was shocked to find such good material just lying on the ground.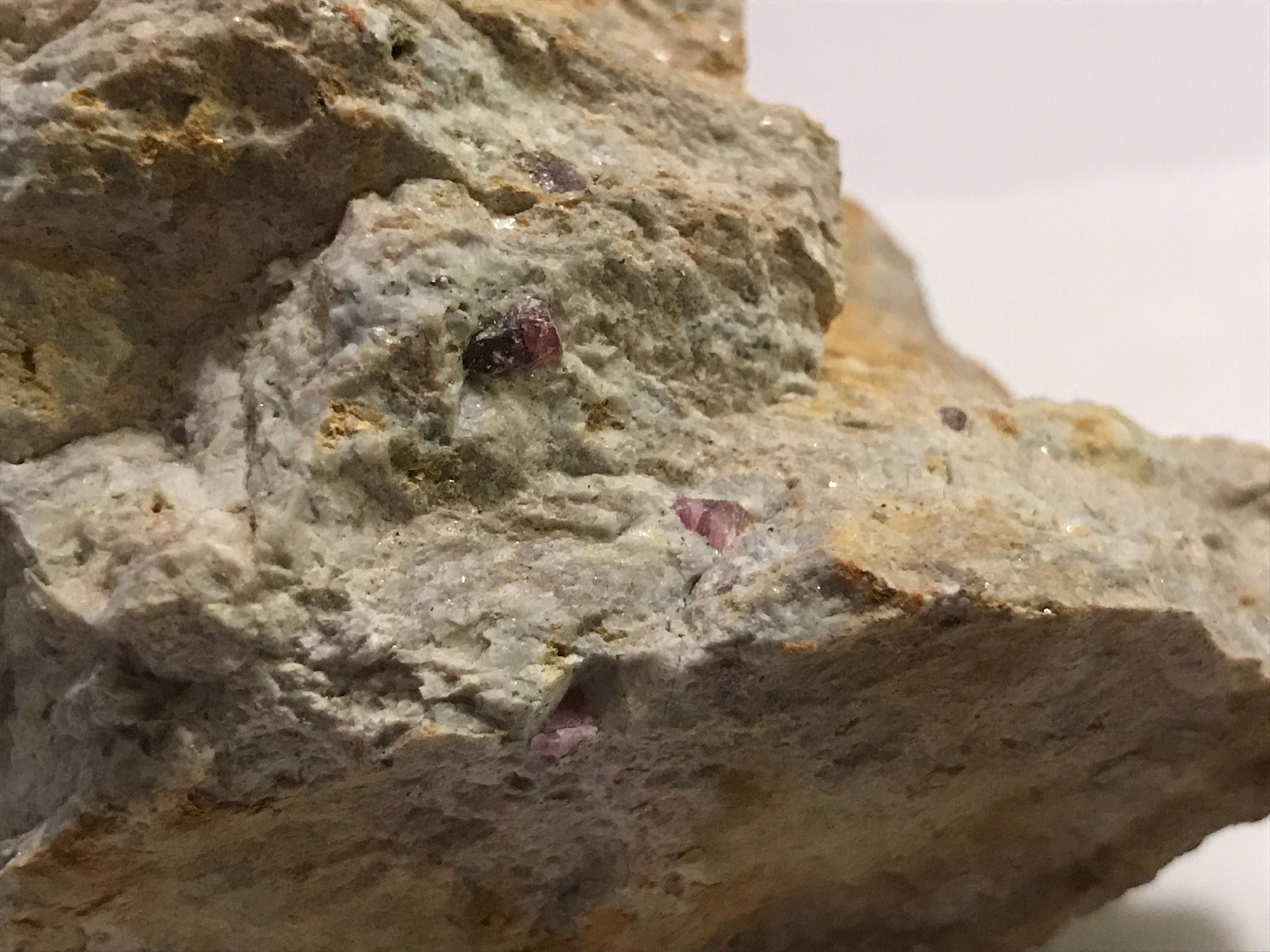 It was an awesome day, but too short. We only had about 4hrs to collect, which means we'll have to go back soon for a full day of prospecting!
Gems & minerals found at this location include, ruby, sapphire, epidote, fuschite, and lapis lazuli.
I'll close with some more pictures of gems and the landscape. Enjoy!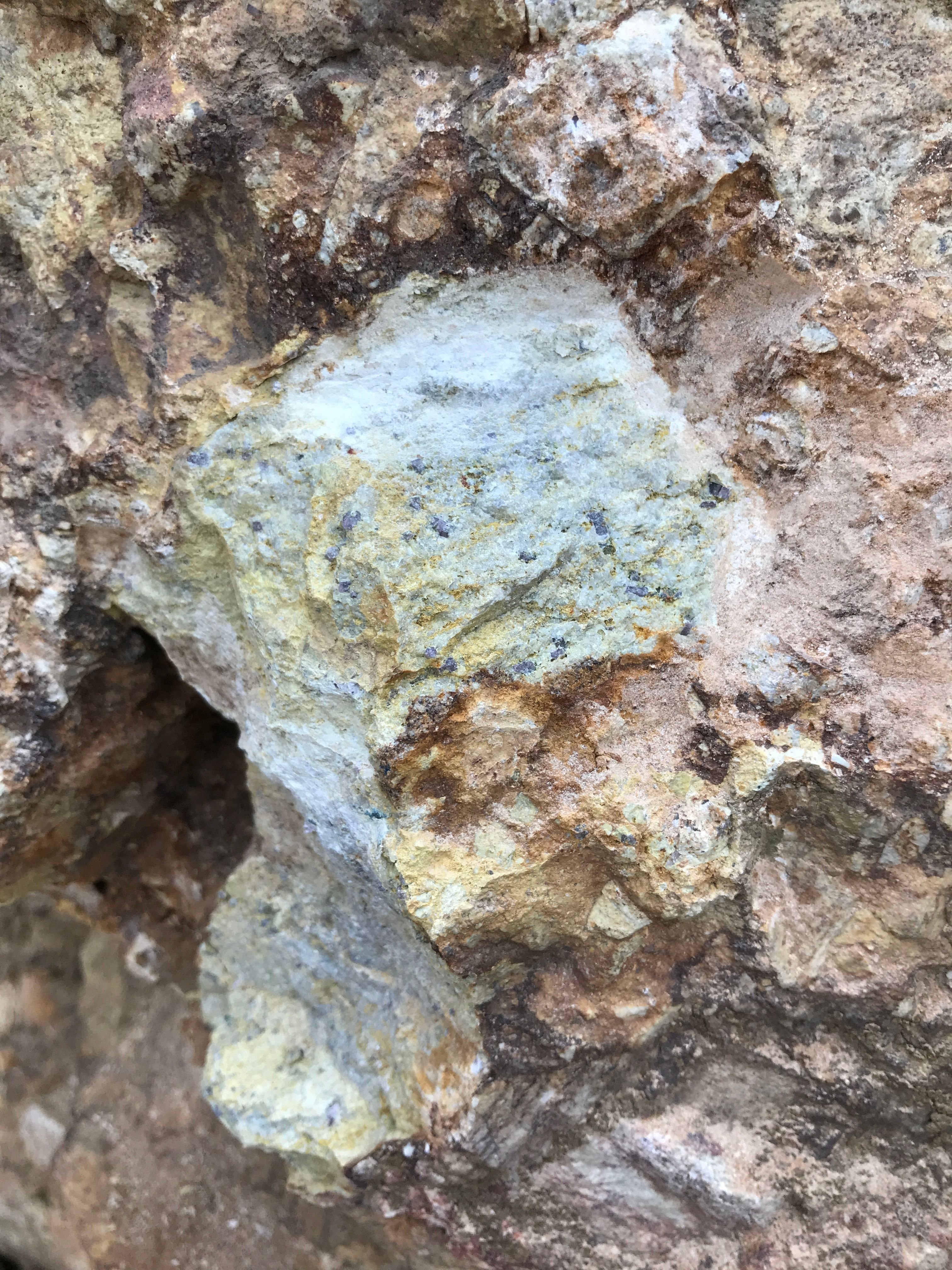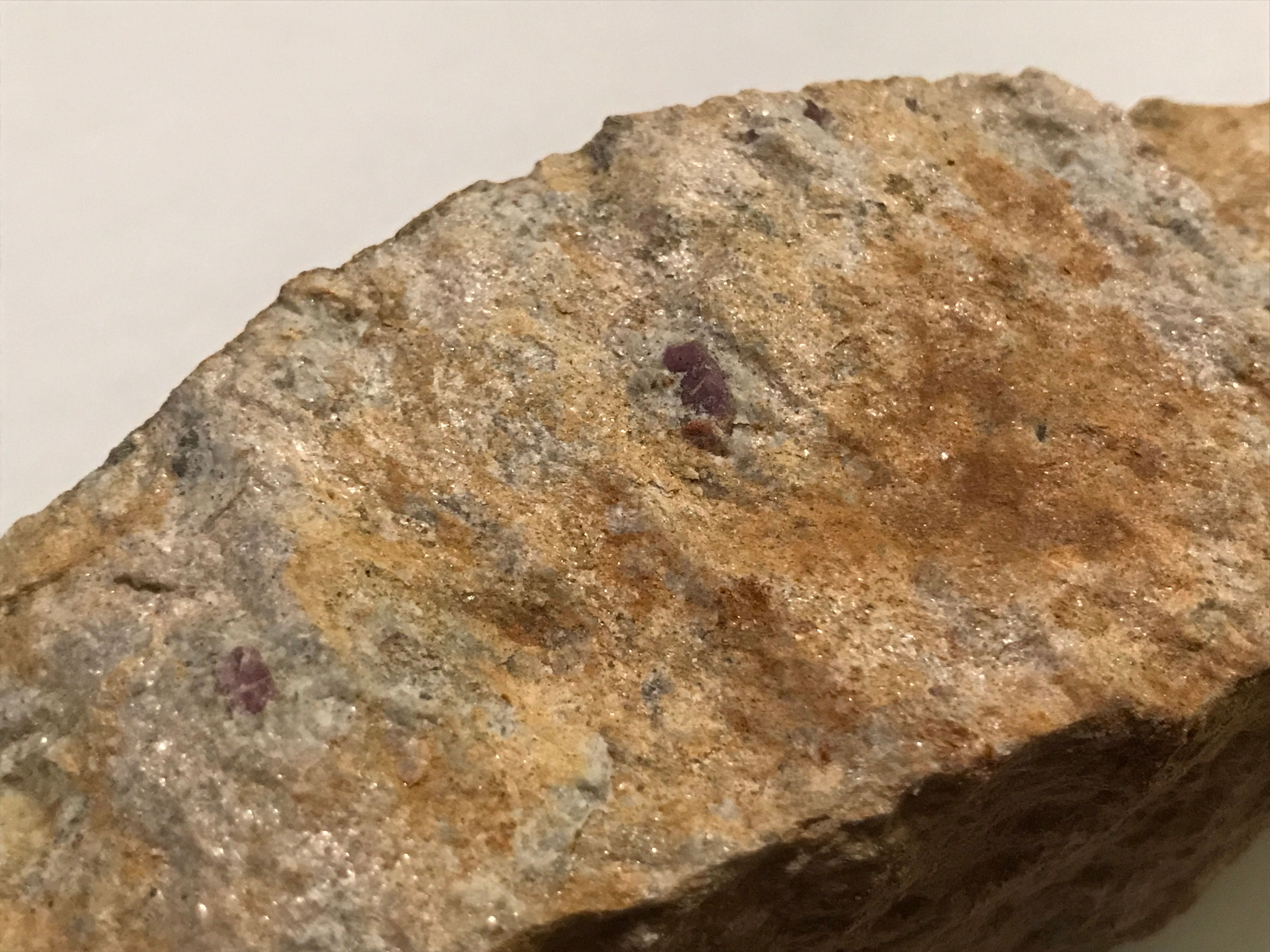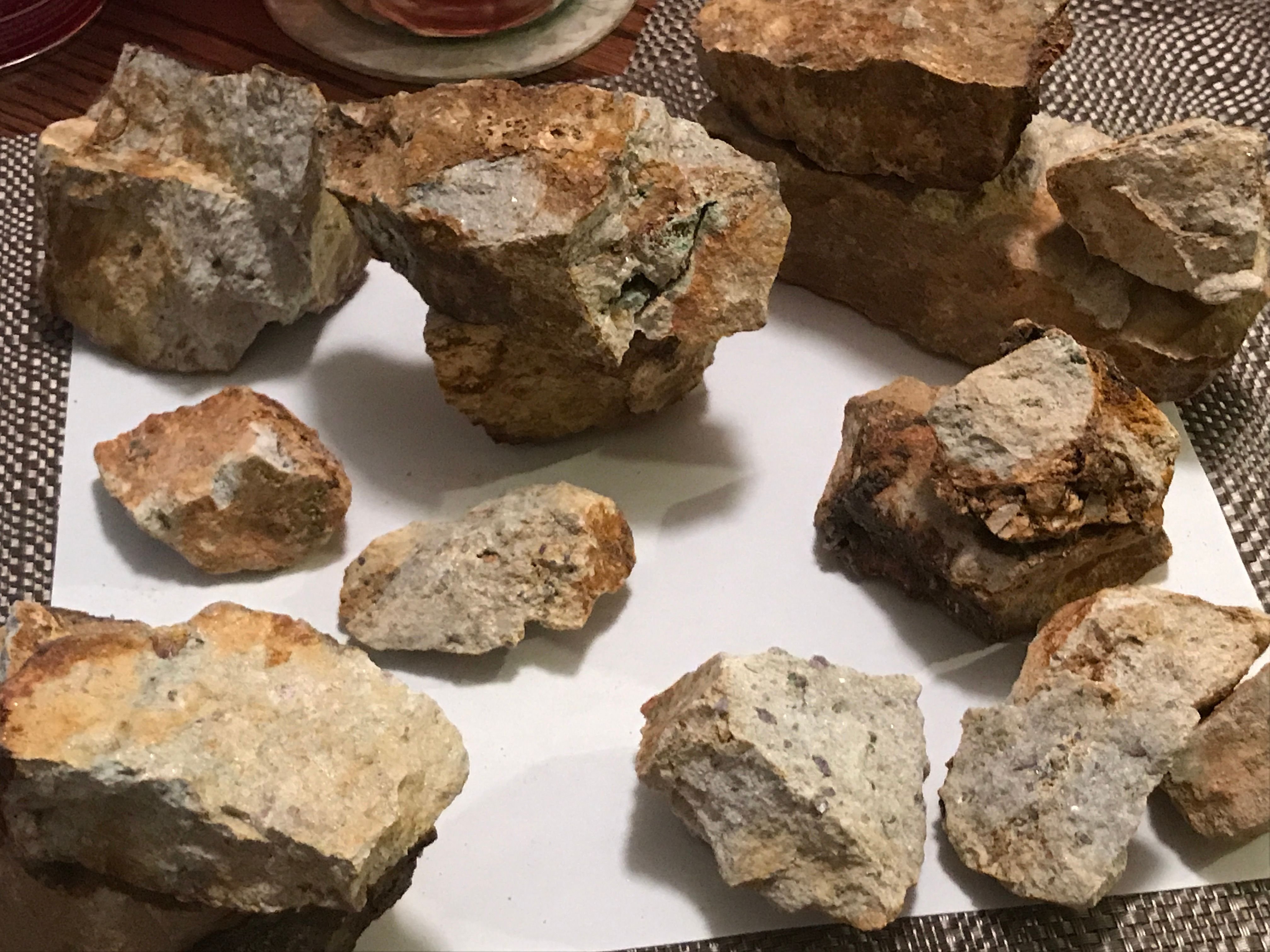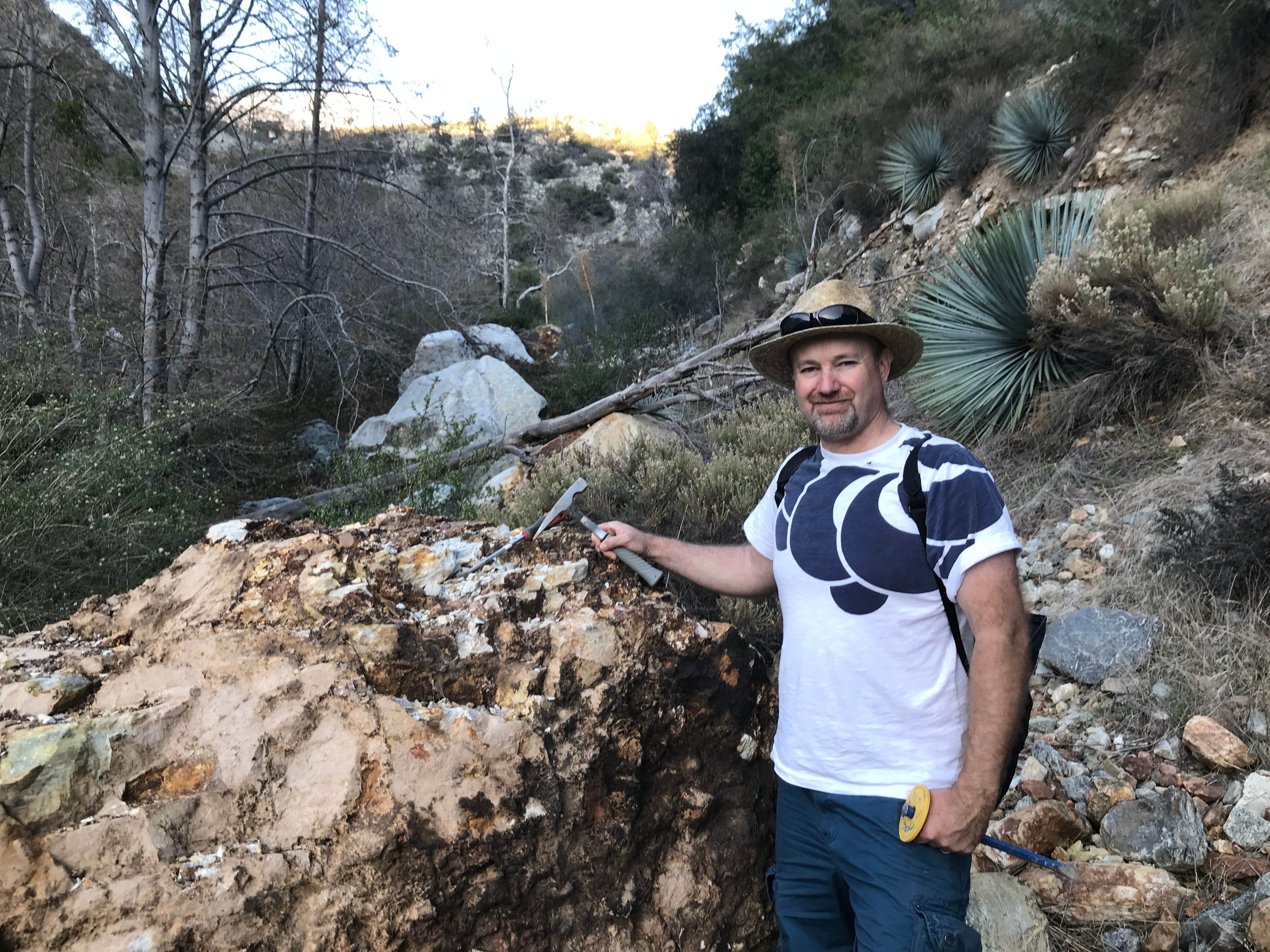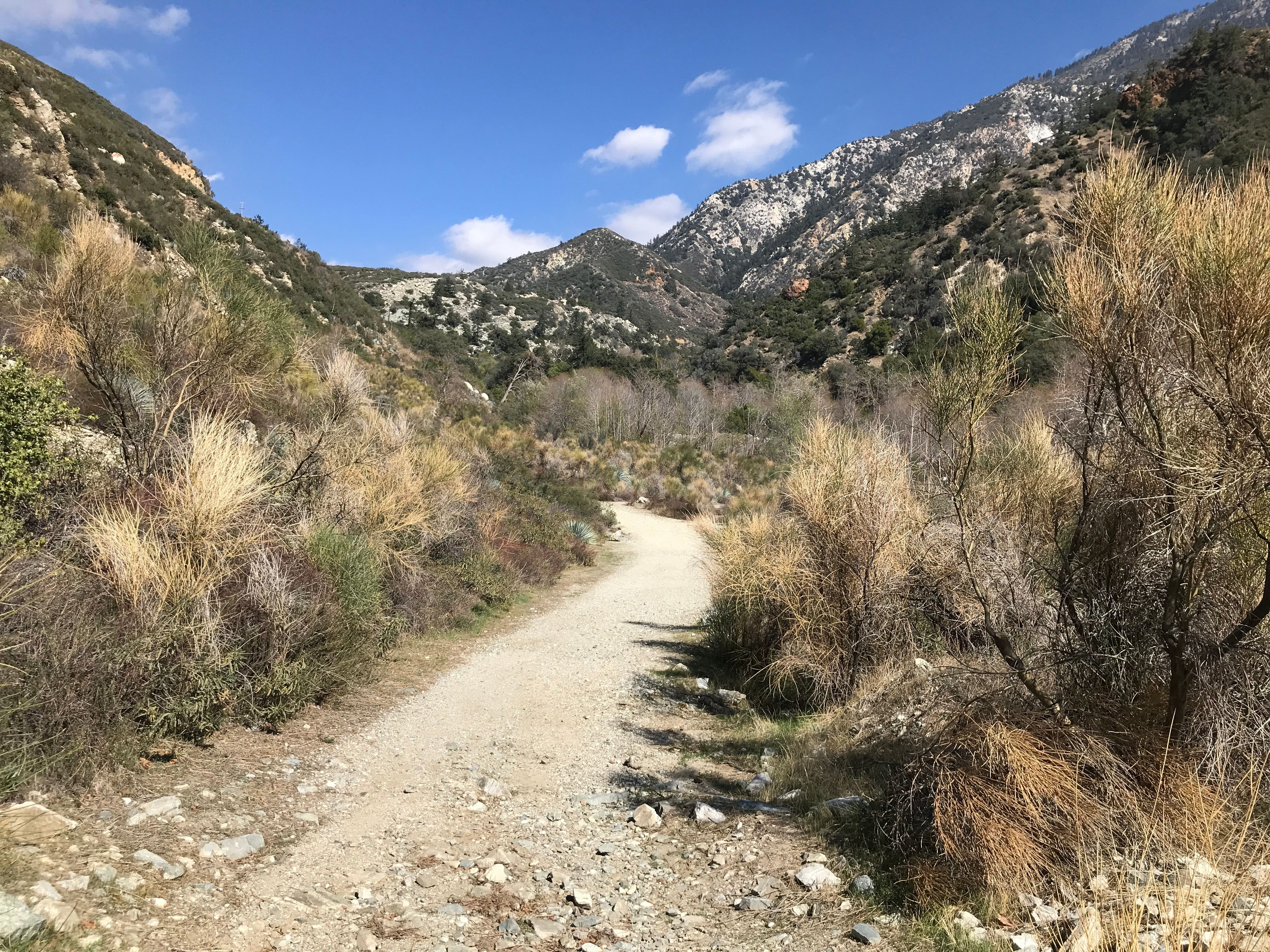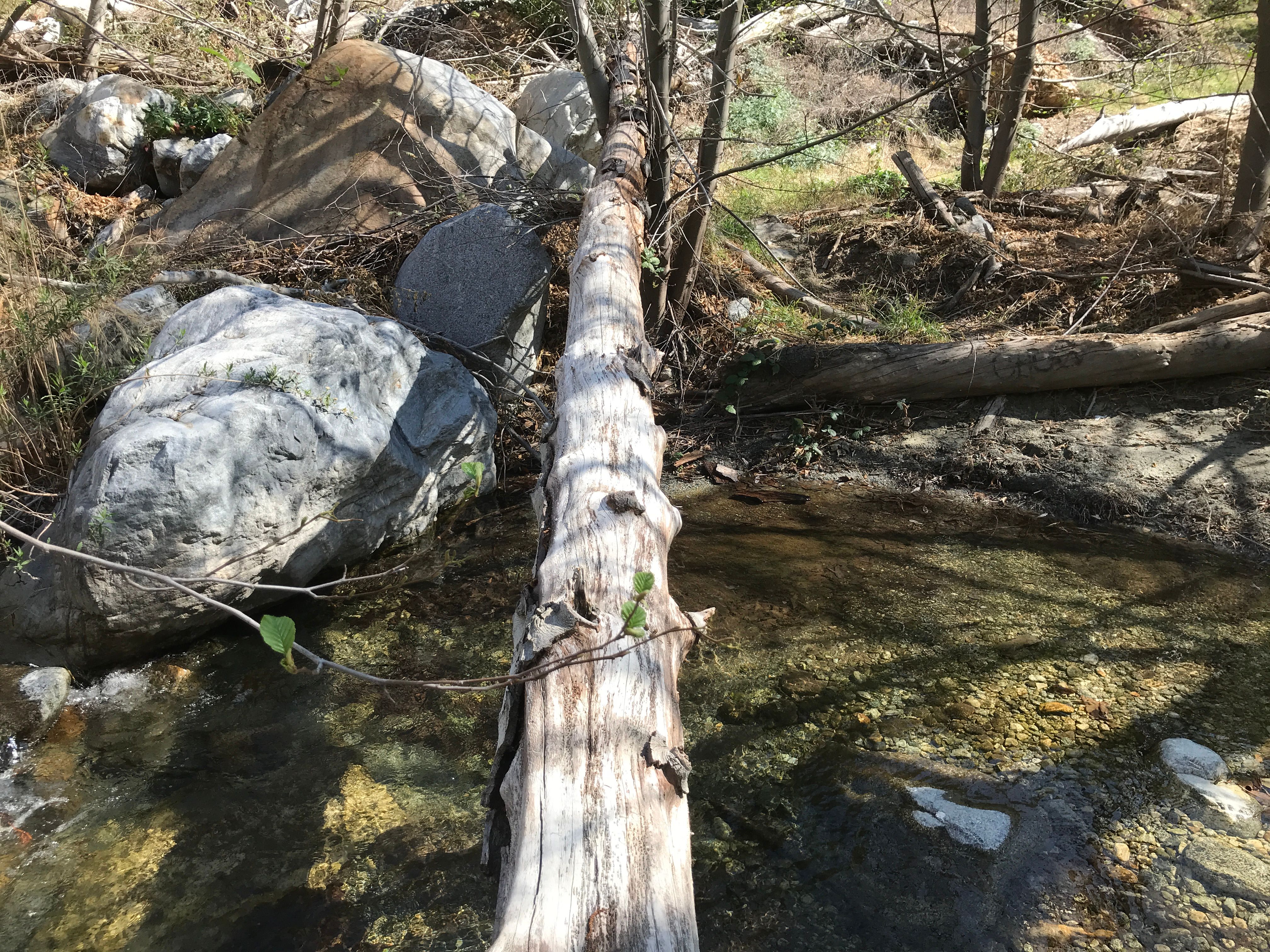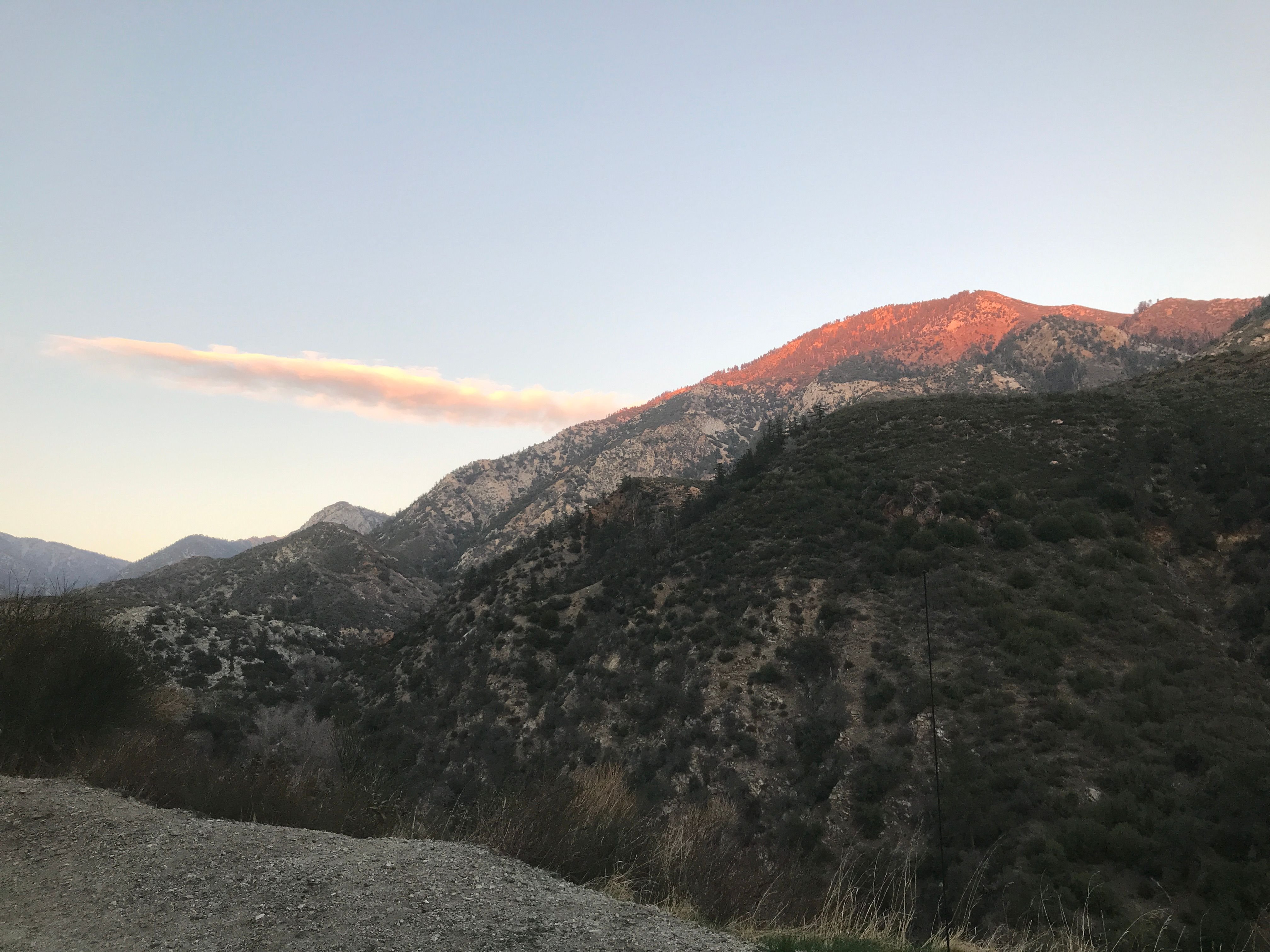 Thanks for reading!
Just found an old video I had on youtube that shows some bigger sapphires

---
I am part of Steemit Blogger Center.
Steemit Blogger Central is building communities and empowering Leaders.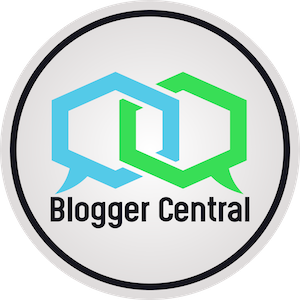 Thanks for reading!
Our Steemit Blogger Central Discord community is here:

Discord:
https://discord.gg/e5XFZKa