Day 126
I awoke to an unpleasant surprise this morning, one of the new froglets that I had transferred over to the froglet section of the 20 gallon tank was belly up at the bottom of the tank and one of the larger froglets was biting its leg in a vain attempt to eat it (the largest froglets in the froglet section are much too small to actually eat the smallest froglets). Several hours later, I saw another belly up at the bottom of the tank and then as I was taking the decorations out of the froglet section in preparation for feeding them, I found that there was a third froglet dead under the bridge.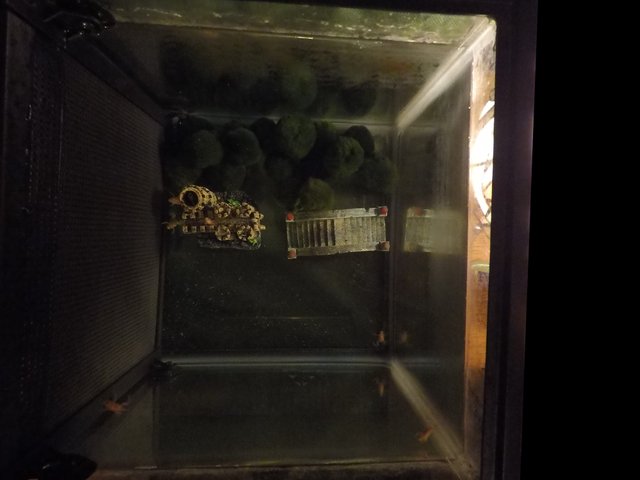 Obviously, with 3 of the 5 freshly introduced froglets dead within a day, my first thought was shock. Perhaps I had allowed the tank parameters to drift in one of the tanks without noticing. After running every water test I had, I found 0 ppm nitrites in both tanks, 0 ppm nitrates in the tadpole tank and less than 40 ppm in the frog tank, 0 ppm ammonia in the frog tank and barely 0.25 in the tadpole tank, the same general hardness for both tanks, a slight difference of 7.6 PH in the tadpole tank and 7.2 PH in the frog tank, and a carbonate hardness of 143 ppm in the tadpole tank and 107 ppm in the frog tank.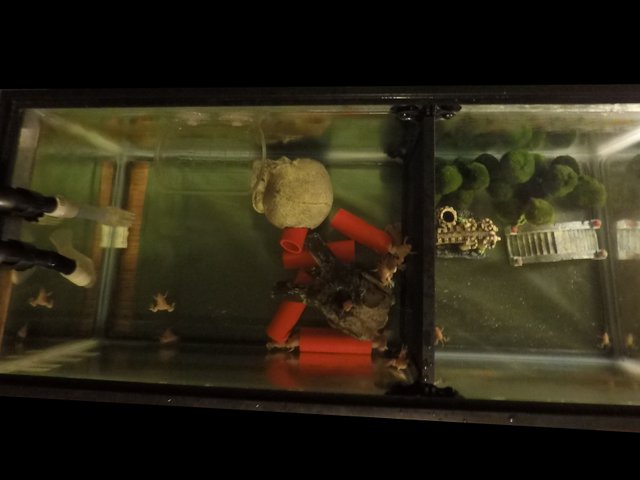 While I could boost the water's carbonate hardness in the frog tank slightly to even things out, none of these would cause shock, especially not shock powerful enough to kill three fifths of the froglets from yesterday. My next suspicion, after shock and a tank crash, was an attack from one of the larger froglets, since African Clawed Frogs can develop very distinct personalities, perhaps one of the larger ones was hyper aggressive? It rather unlikely to me that one rouge froglet just decided to attack three separate froglets while there are still smaller froglets in the tank than those three. Just to be safe, I moved the two largest froglets to the juvenile section.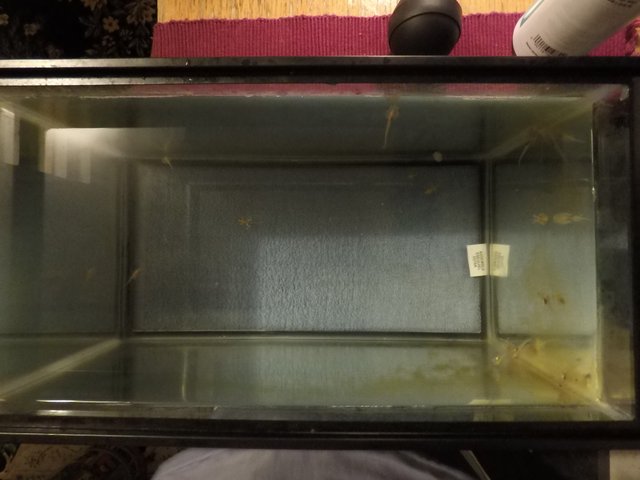 My final thought was some sort of genetic defect. Once I was able to examine the deceased froglets, I found that one seemed to have severely underdeveloped lungs while the other two seemed to have hints of red around their chest cavities, indicating blood. Could it have been both? I unfortunately have no idea and at least one of the other new froglets seems to be having difficulty staying right side up when not at the bottom.
Current Totals:
15 - 10 gallon (Tadpole Tank)
28 - 20 gallon (Frog Tank) [6 froglet, 22 juvenile]