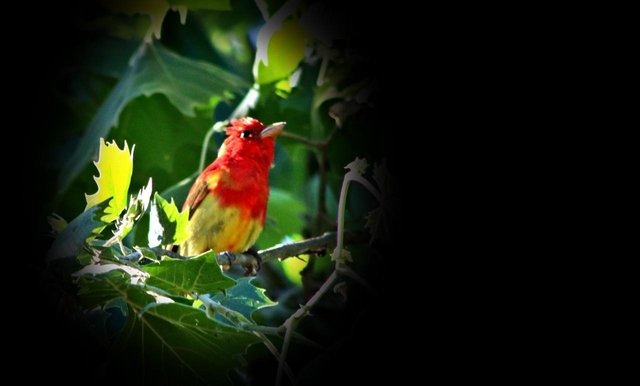 Must be some sort of Tanager....
---
In this video I share some footage of the mystery garden bird I've been seeing lately. Unfortunately, whenever I have the camera handy, the bird is far more elusive. In this video I show both the male and female of the species, as well as their nest, which would be why they've been hanging out so much lately. Enjoy the video!

MYSTERY BIRD VIDEO

Until next time…
LET ME KNOW IF YOU KNOW!
---

Want to sell sustainable, handmade products in the Homesteaders Co-op?