I'M NOT EASILY INTIMIDATED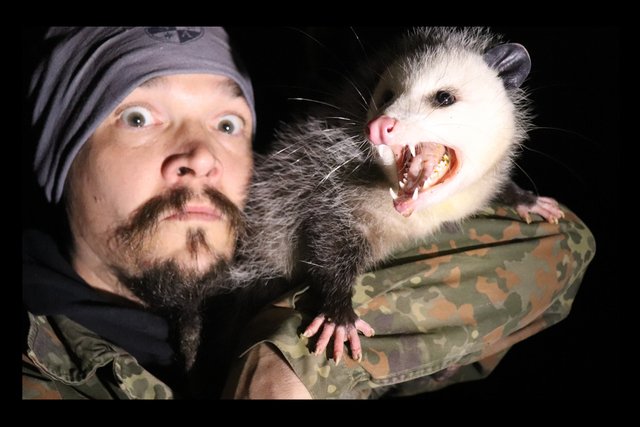 Look who stopped over last night!
I've been seeing this one around for a while now, and last night it was finally on the ground, so I did what any wildman would do, and picked it up. They sure do look intimidating, but they have kind of lost their effect on me lately. I think I'm either getting immune to them, or perhaps just building up a tolerance. When's the last time you cuddled an opossum for a few selfies? Also, don't forget the acronym for selfies = "L.A.M.E." (Look At Me Everyone)

L.A.M.E. OPOSSUM SELFIES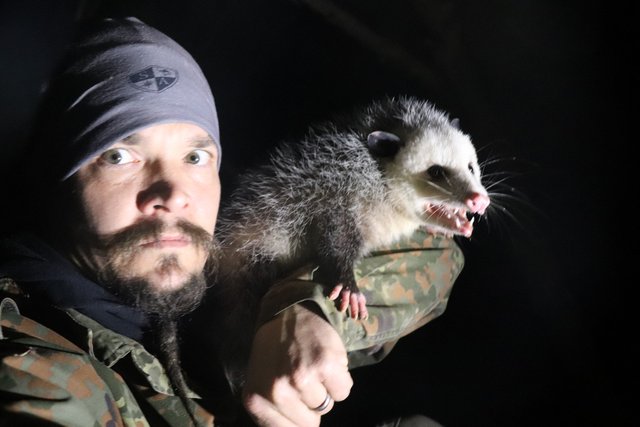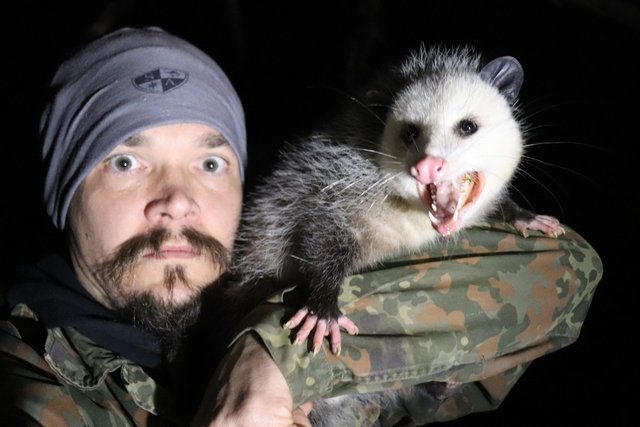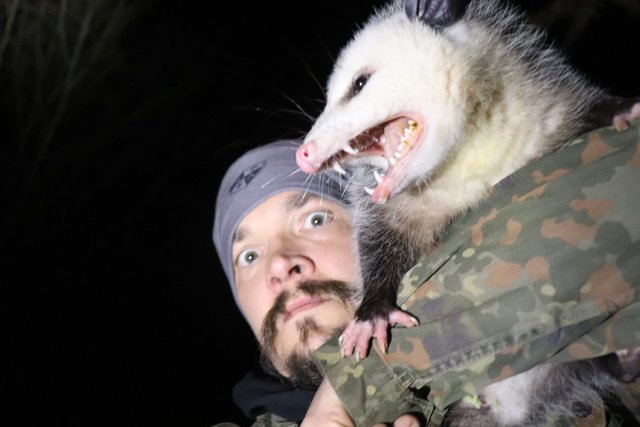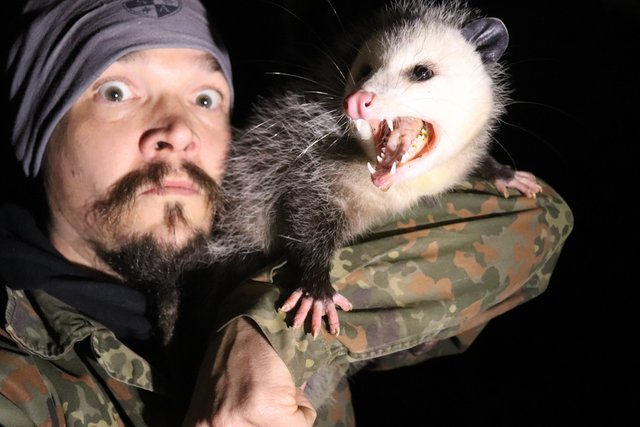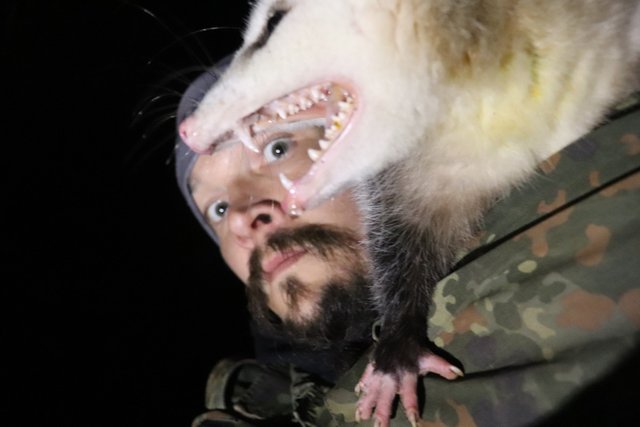 Until next time…
Make today special!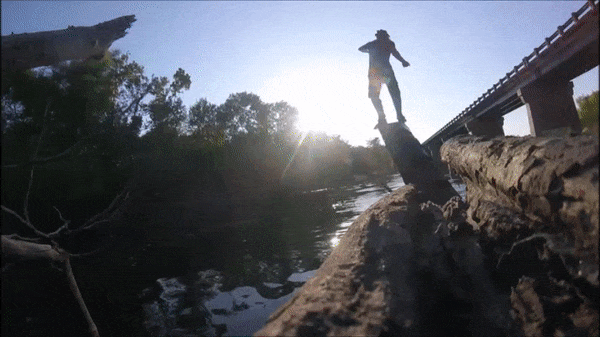 ---


Want to sell sustainable, handmade products in the Homesteaders Co-op?