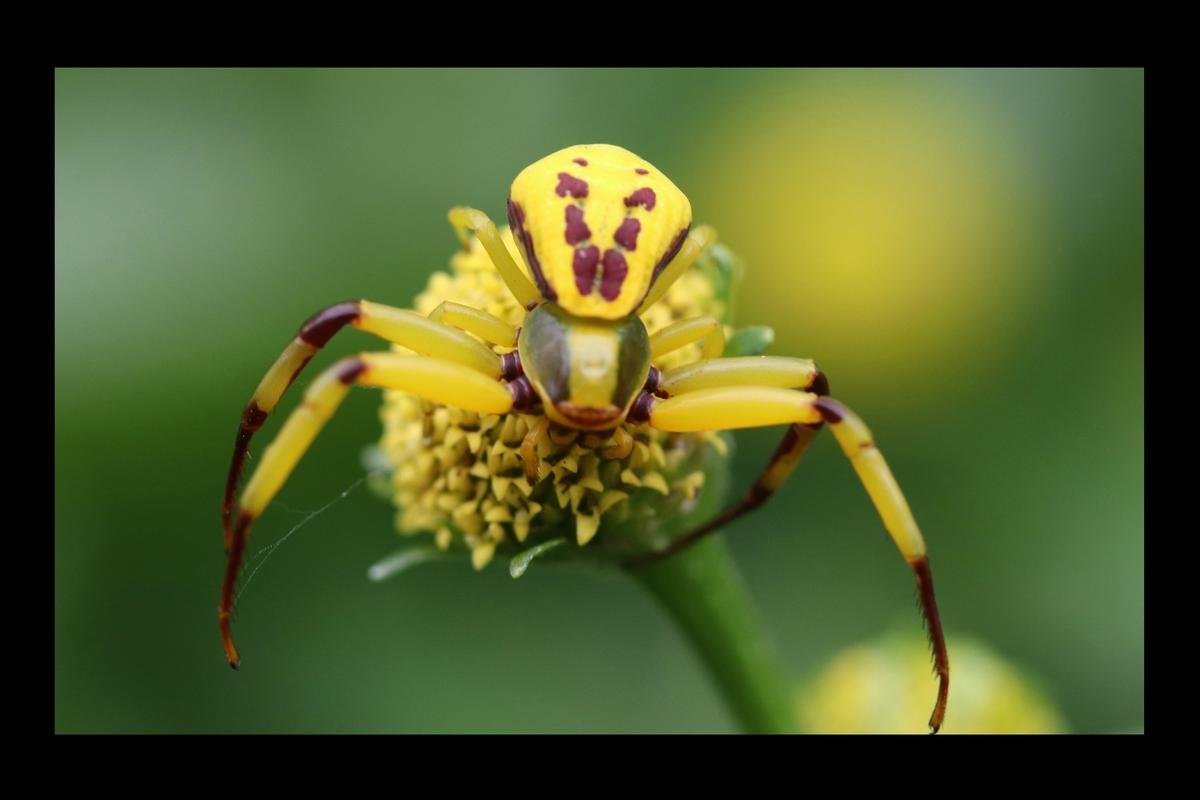 There's even a place in the garden where these guys blend in!
---
Appreciating the plants and animals of the world is a great hobby of mine that I really enjoy. Today we reaped another harvest from our garden, and I noticed something interesting.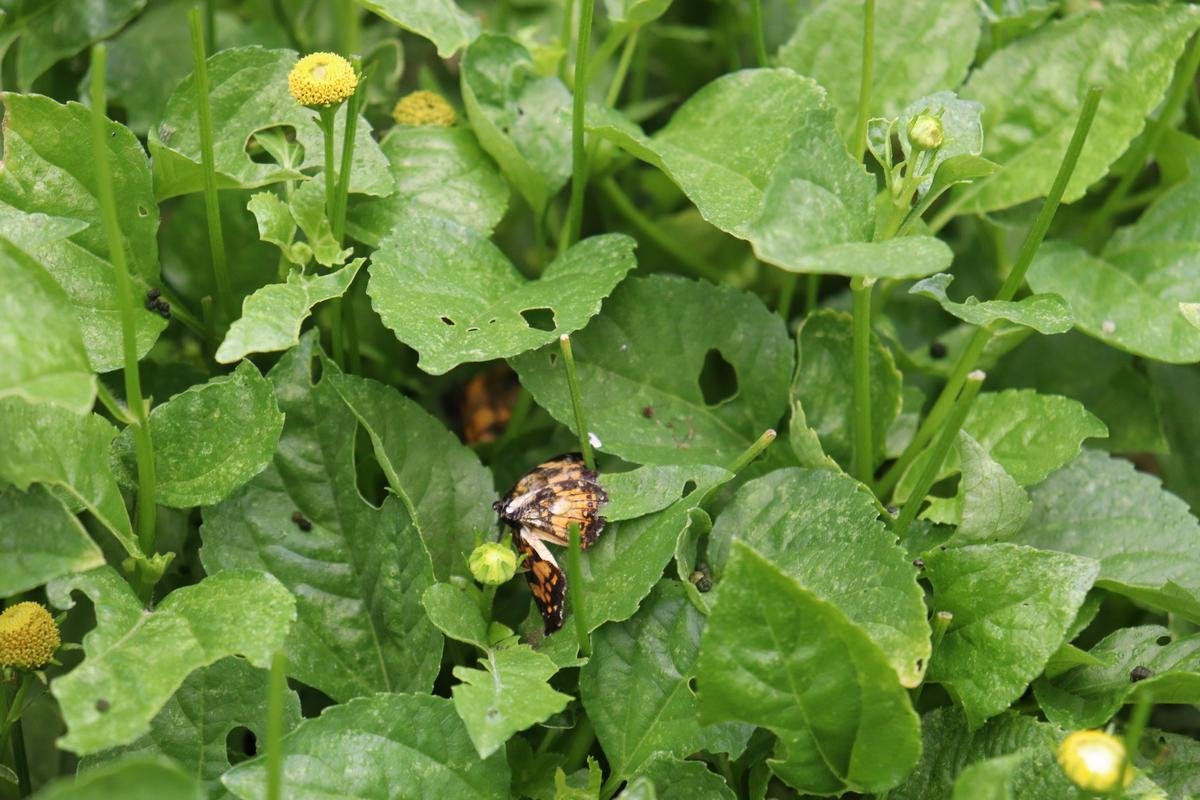 It seemed that a small butterfly massacre had occurred. The wings of at least two butterflies were laying in the toothache plant, which lead me to begin an investigation
There, hiding behind a leaf, was a most peculiar little spider. With the brilliant yellow coloration, one may not think he'd have much of chance at blending in, but the yellow flowers of the toothache plant provided that perfect hiding place.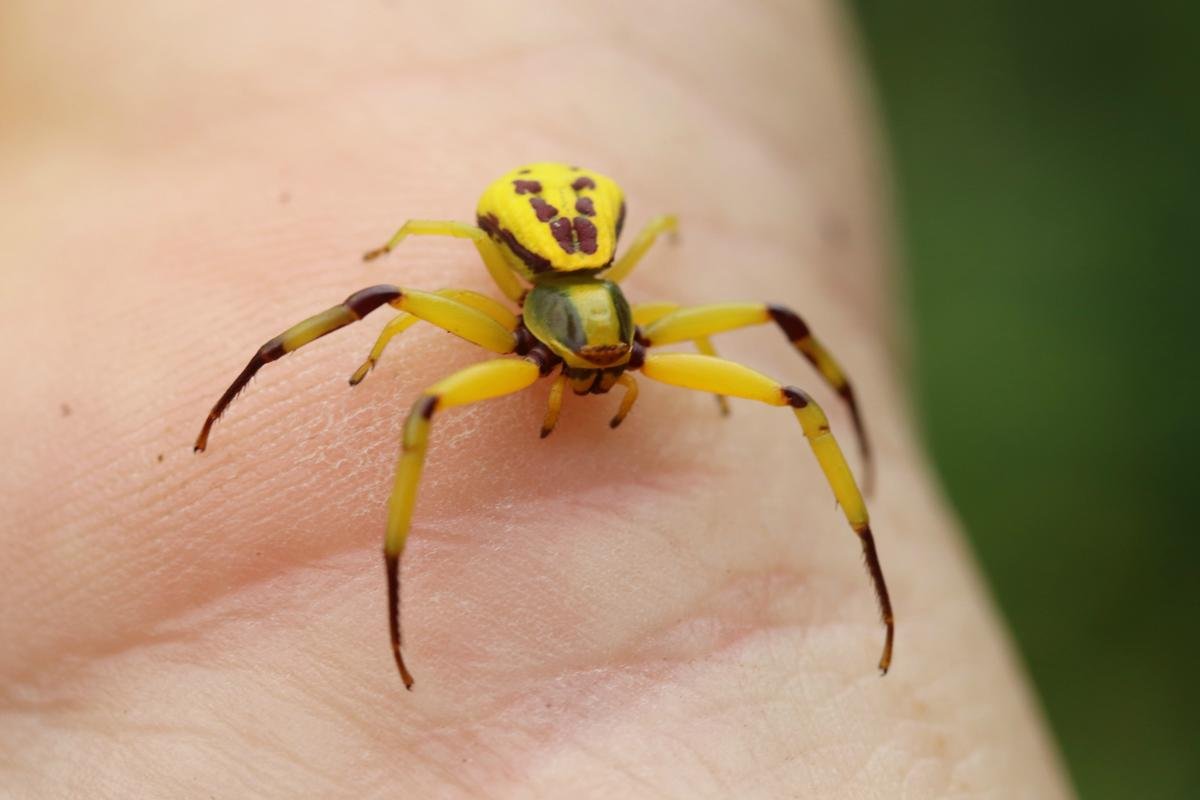 He may have killed a few pollinators, based on circumstantial evidence, but I returned him to the flowers after the photo shoot anyway. I suppose he'll take care of some garden pests the next time he's hungry. Here's the photos, enjoy!

YELLOW SPIDER = YELLOW FLOWER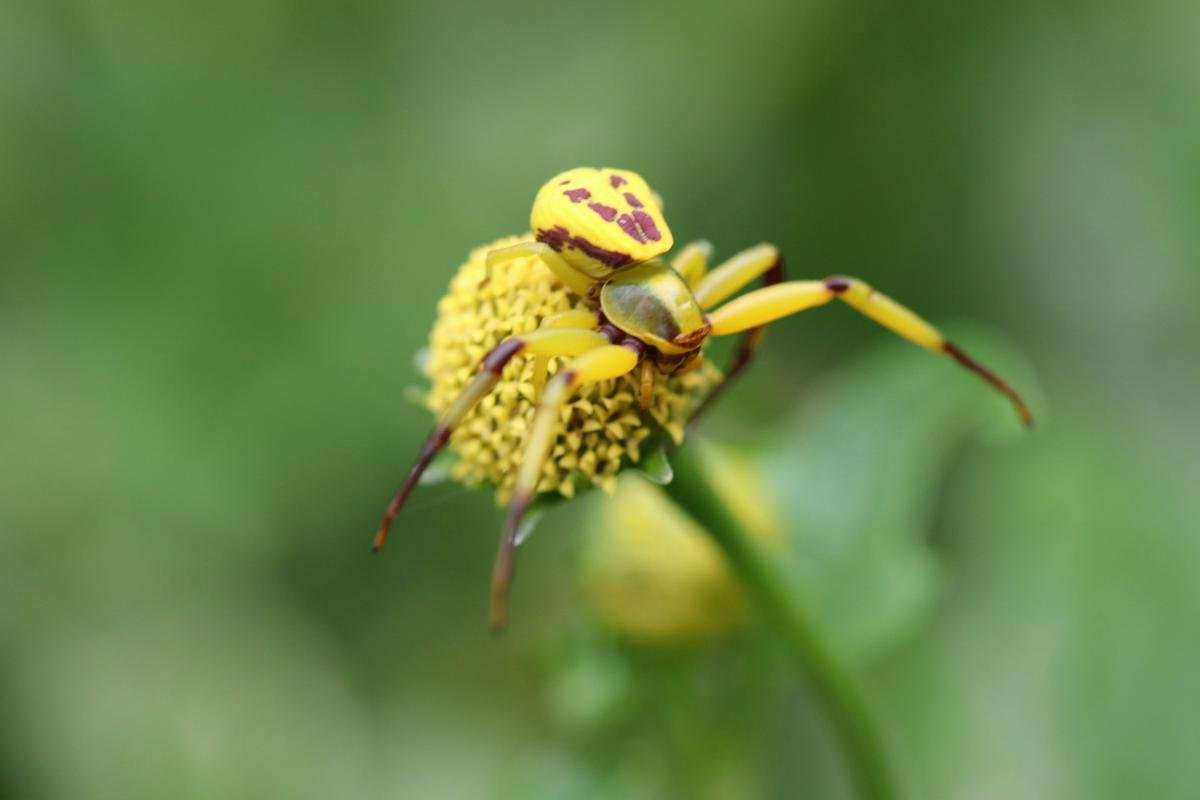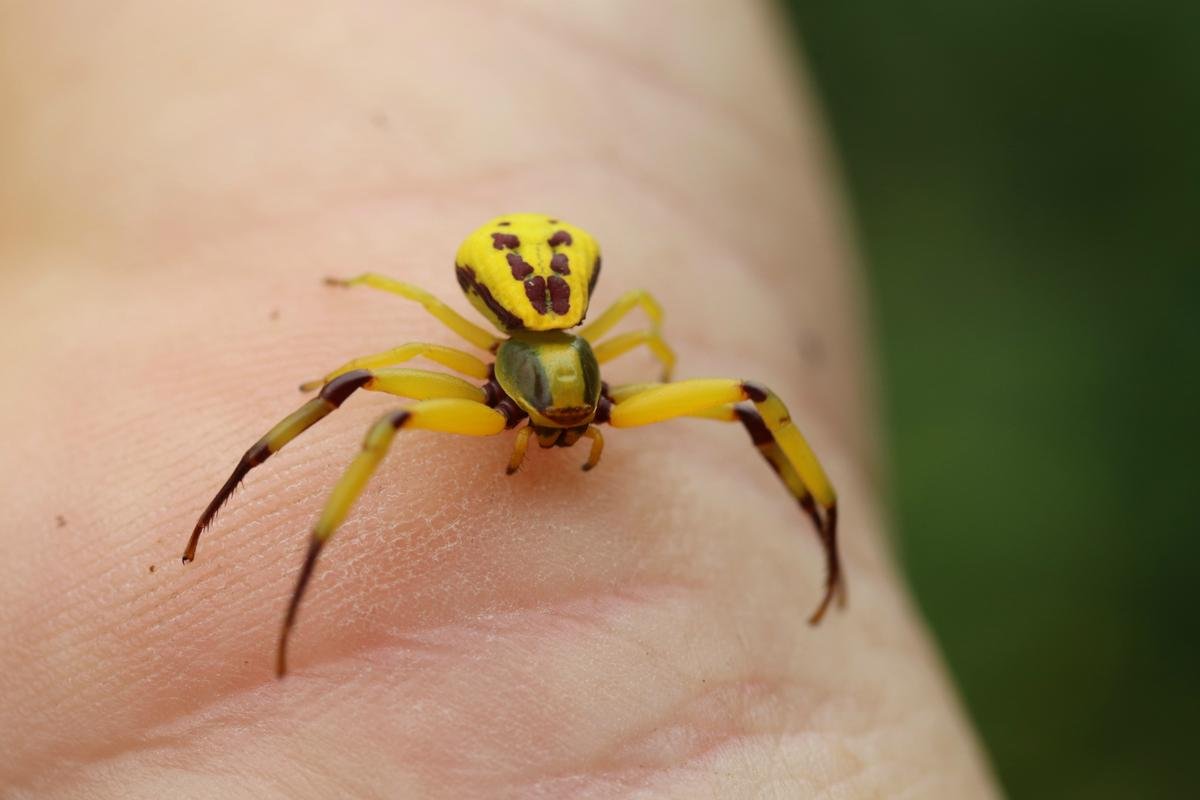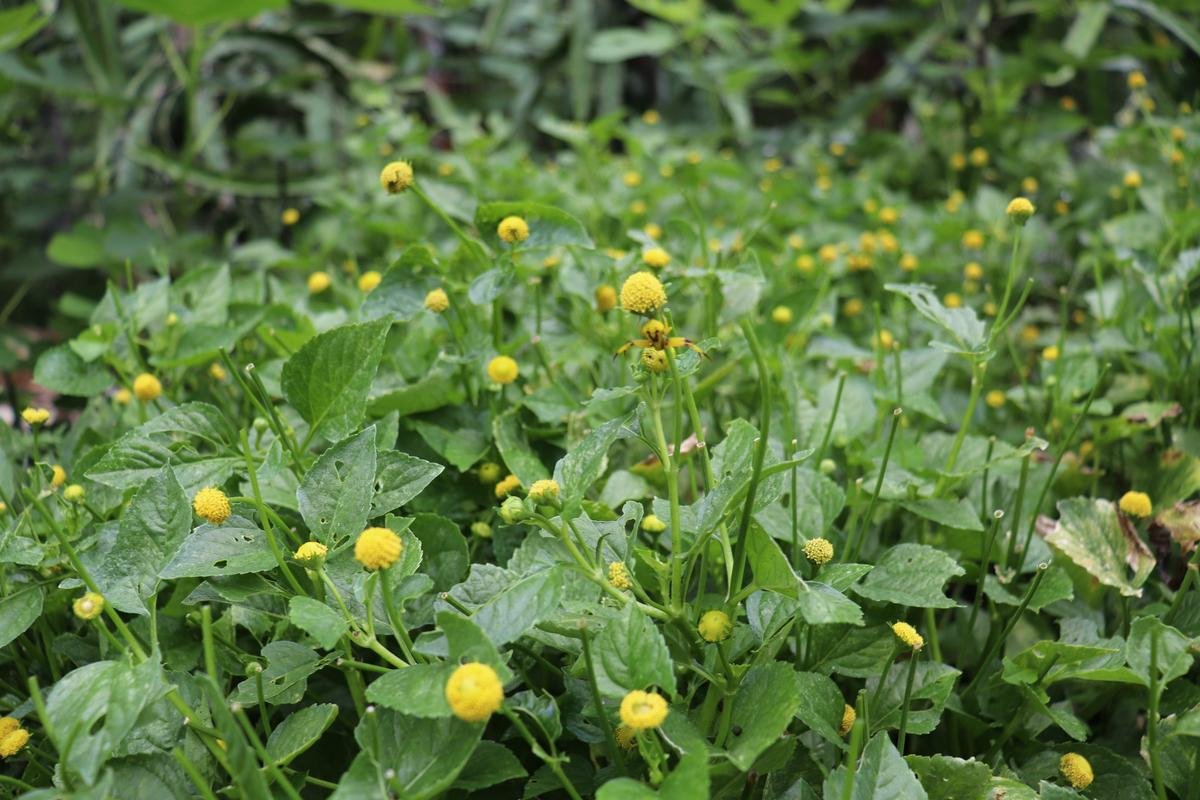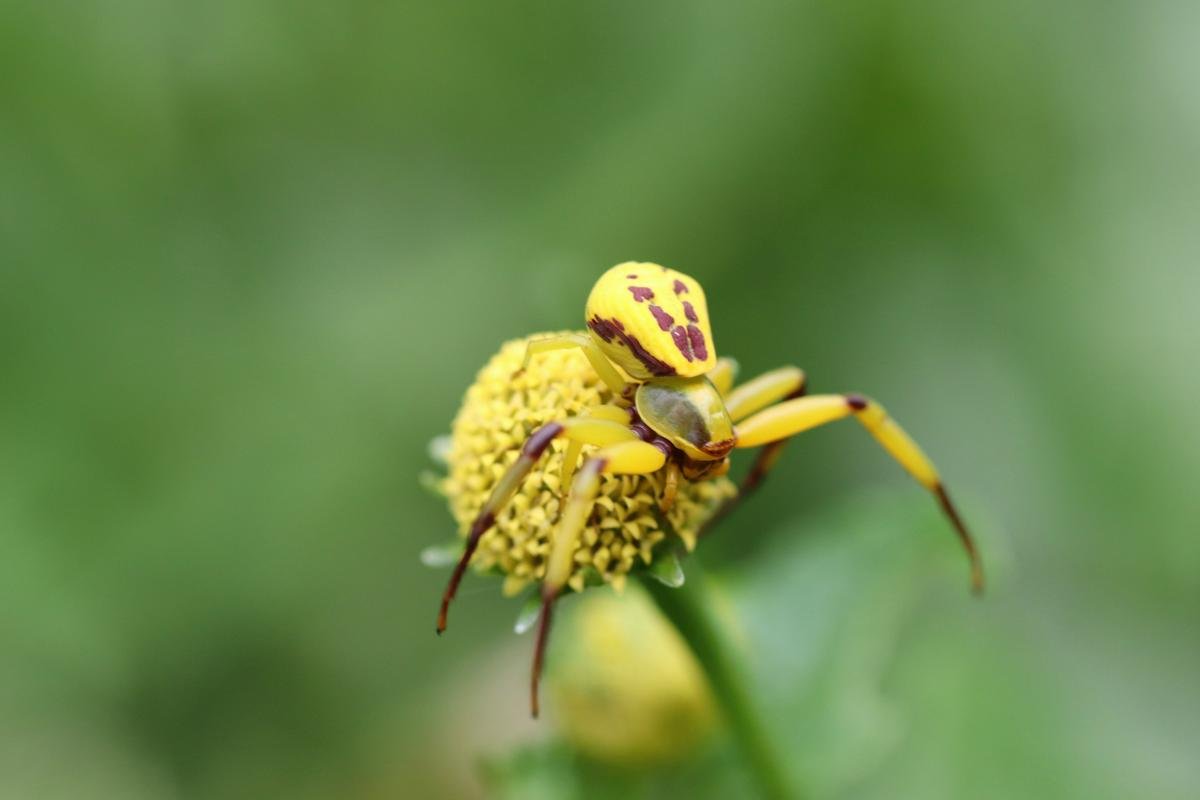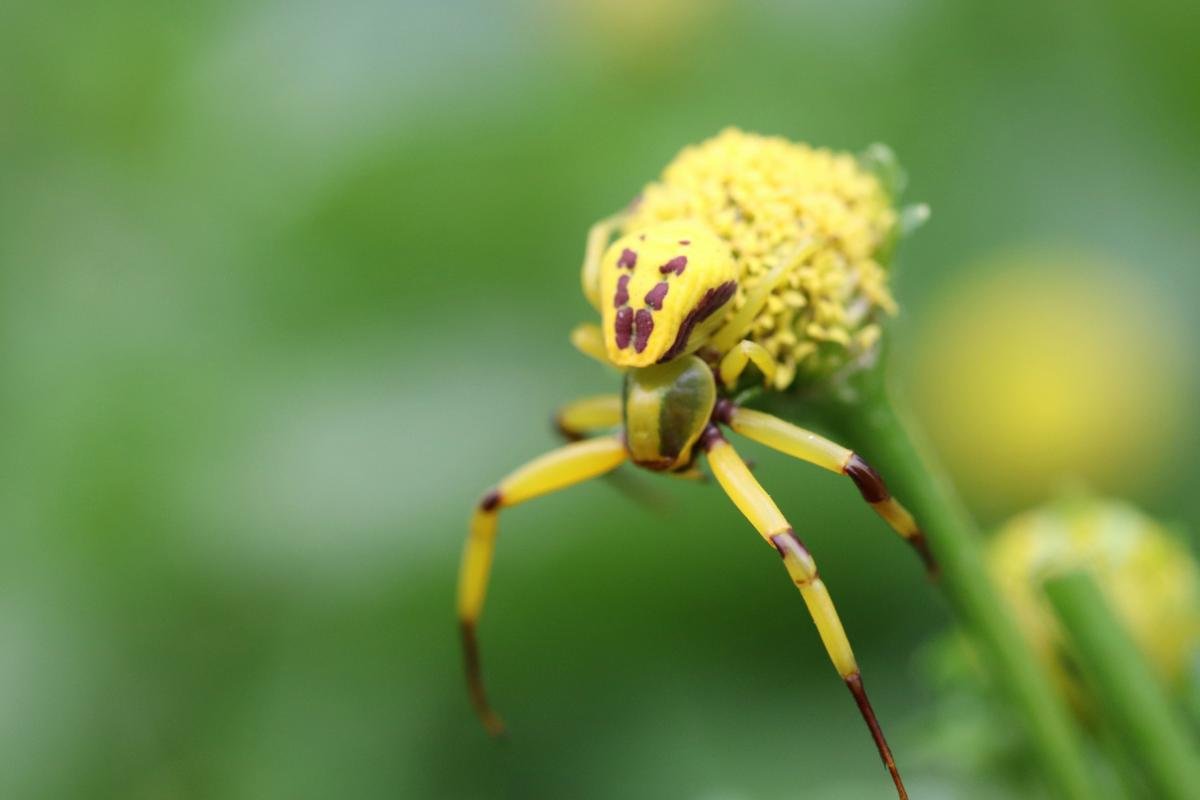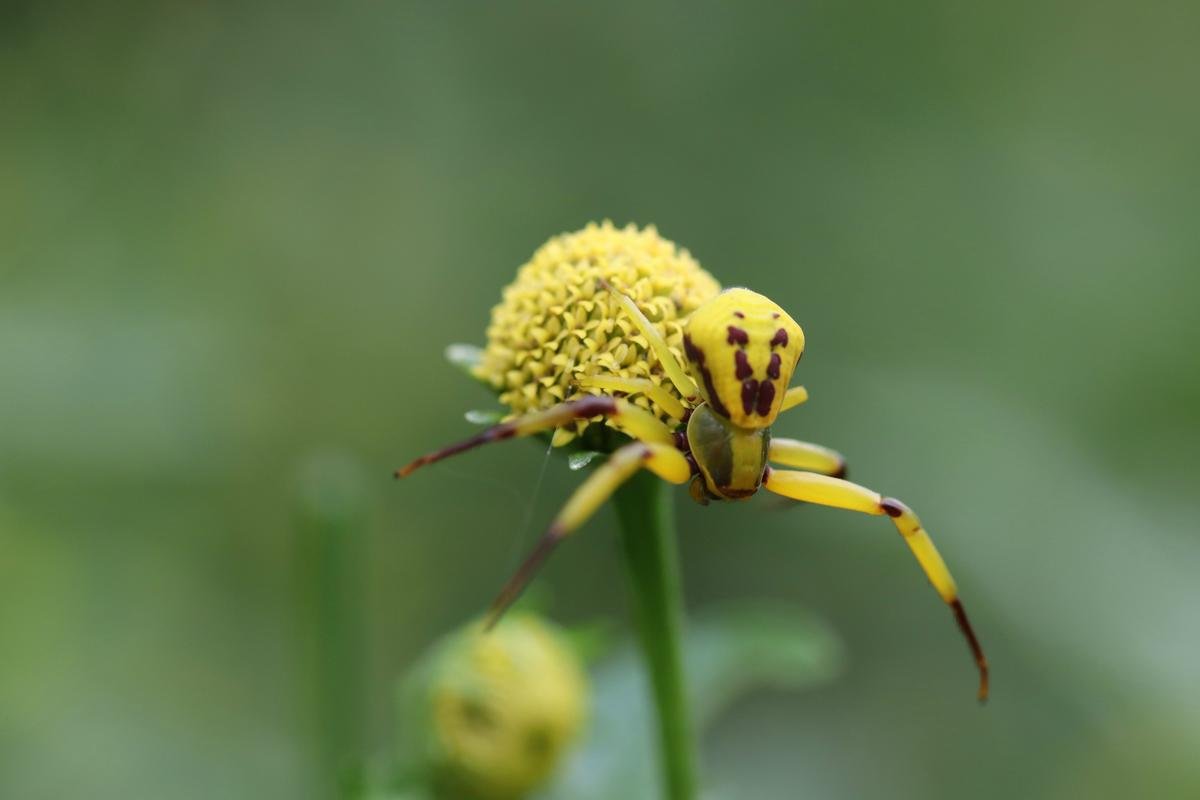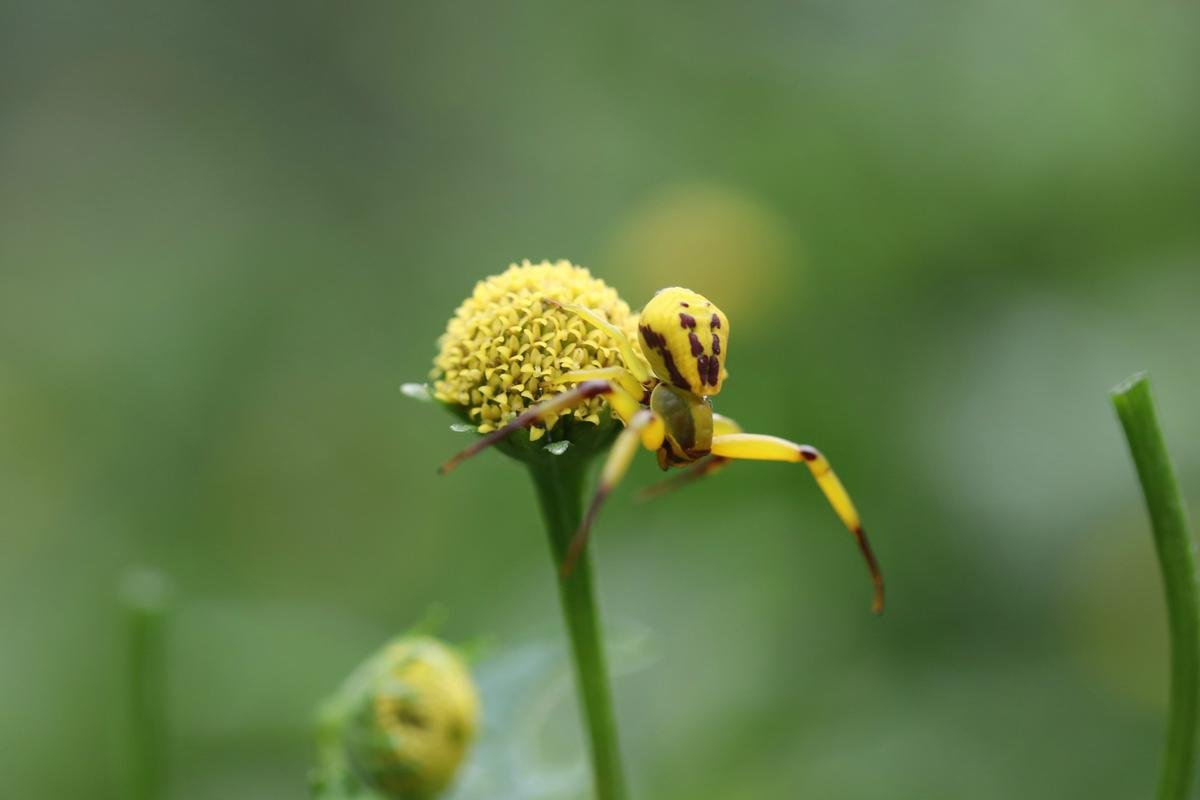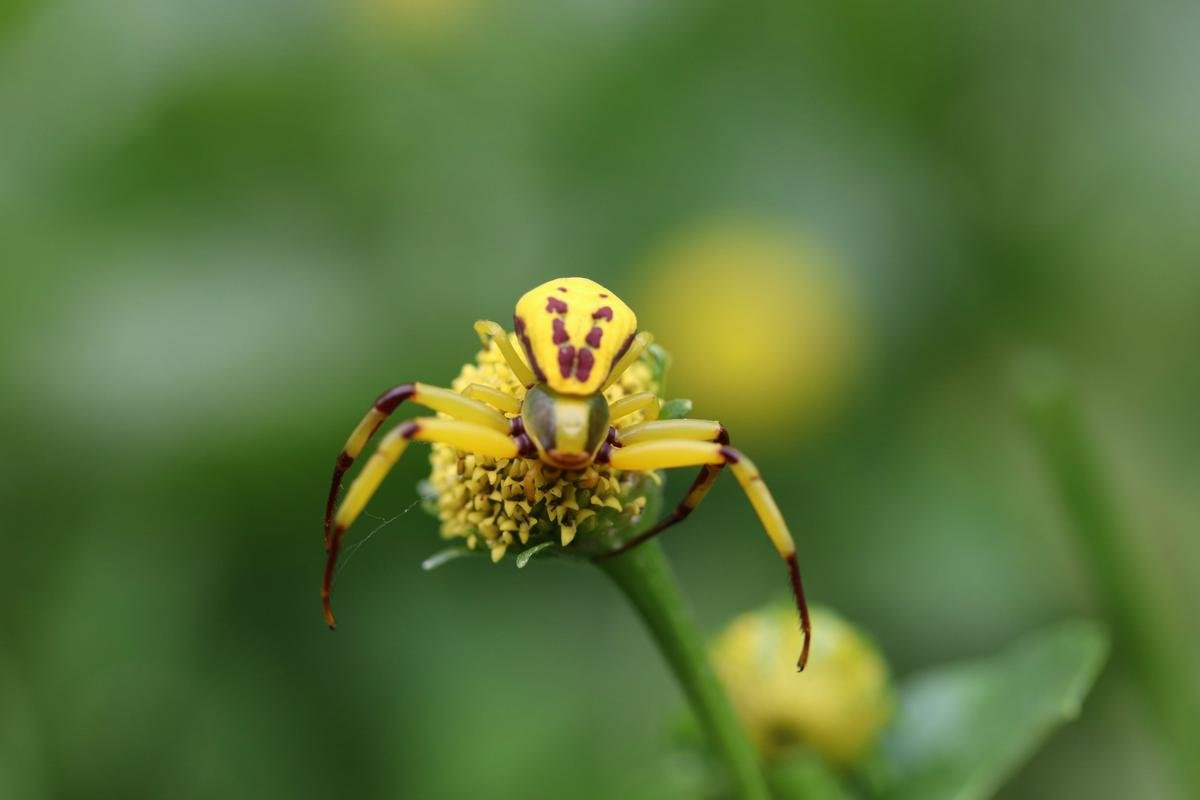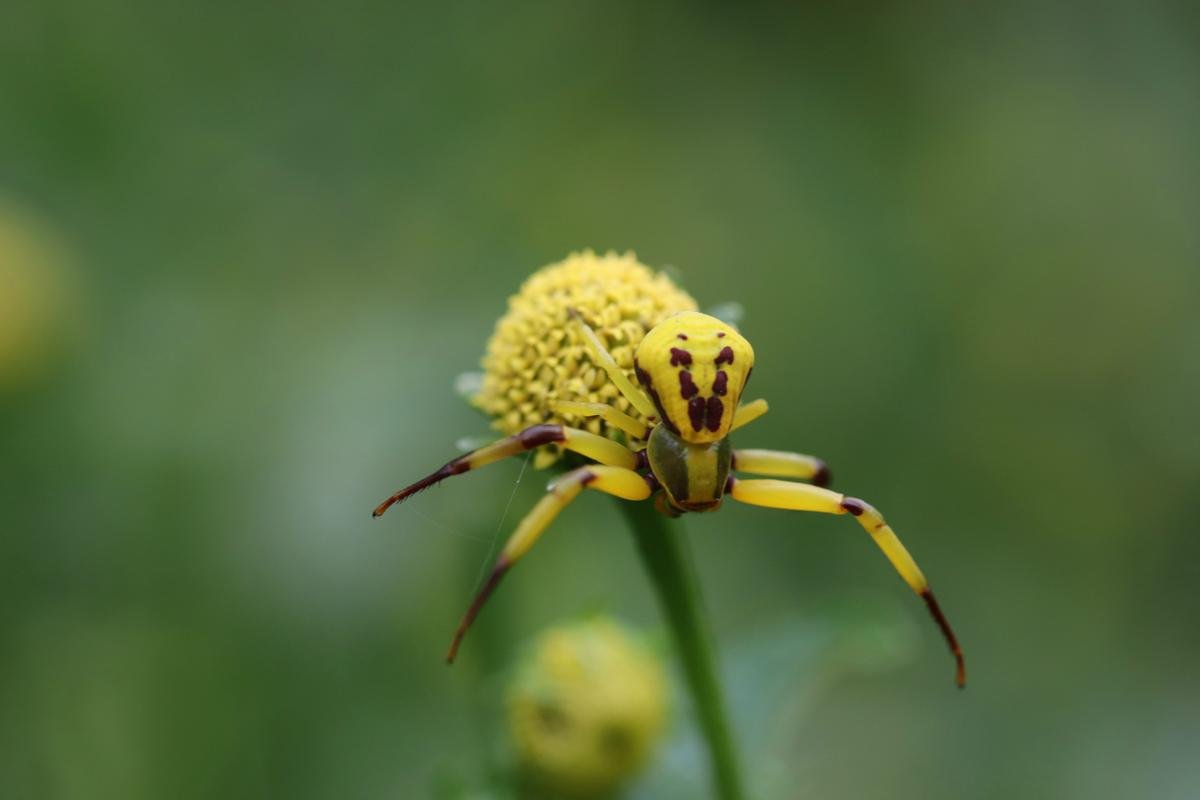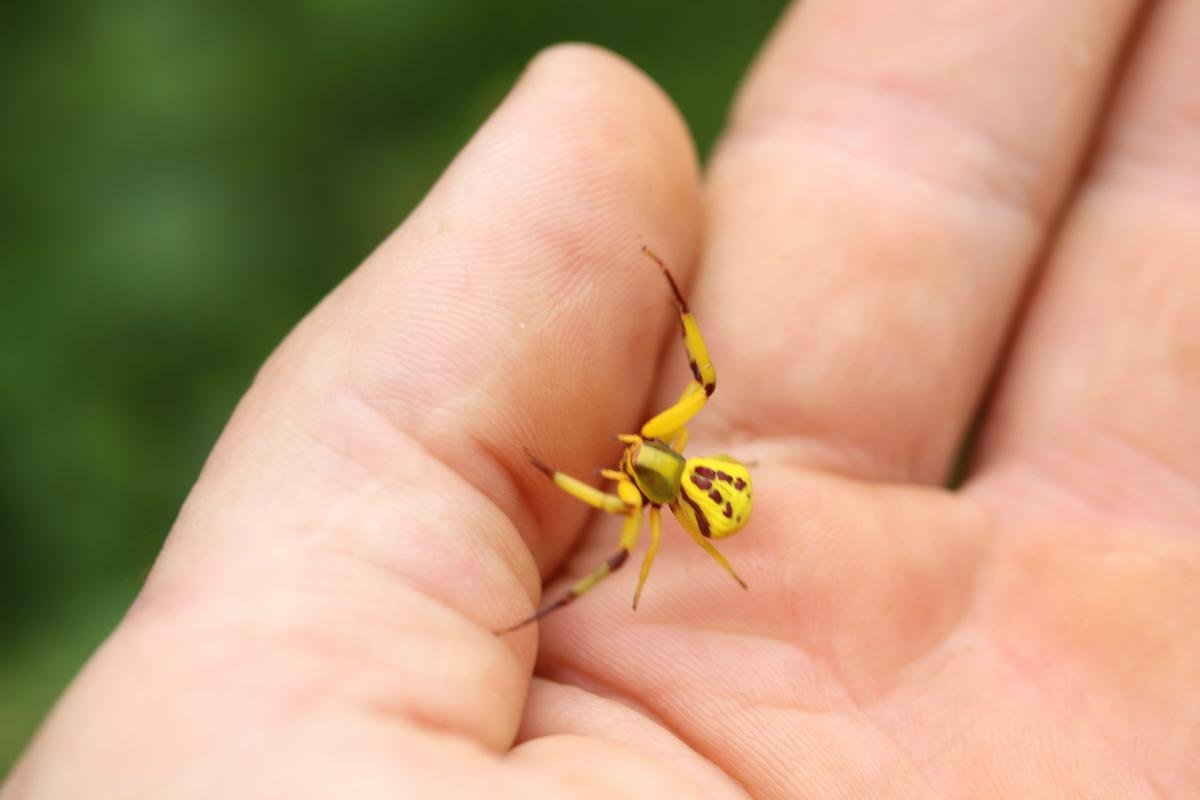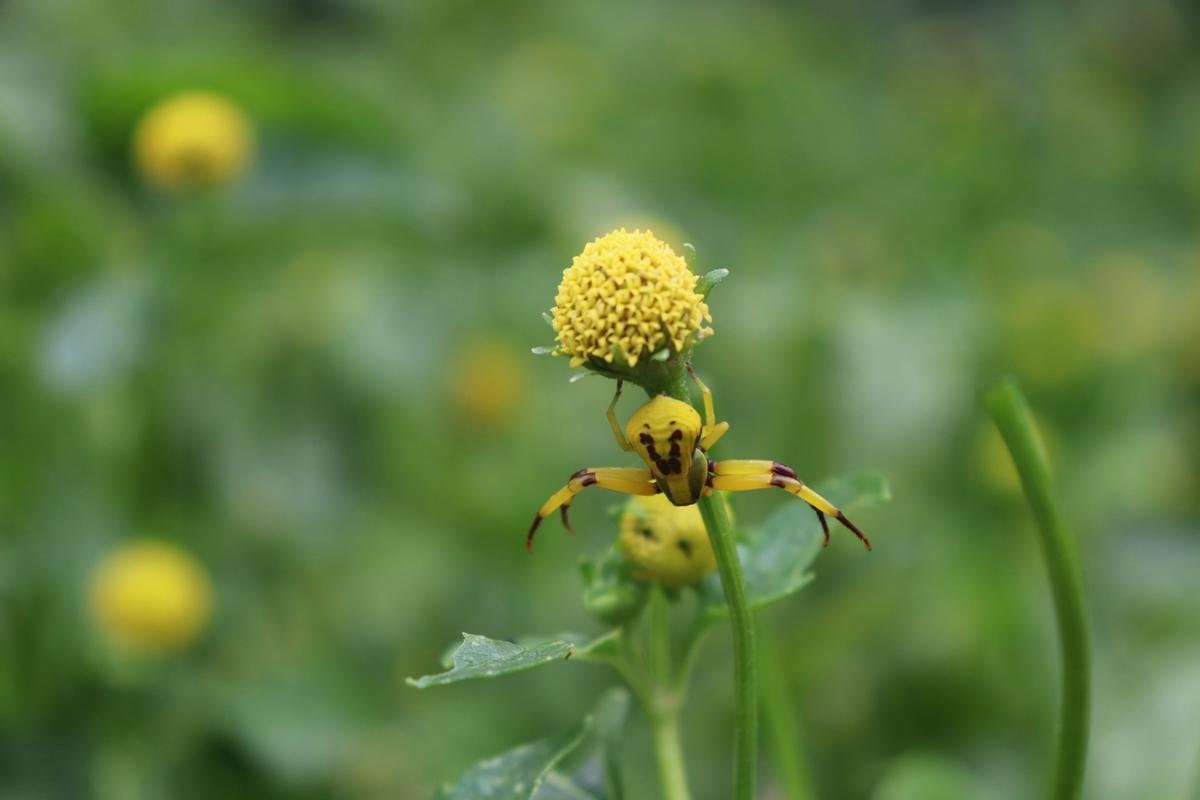 As always, I'm @papa-pepper and here's the proof: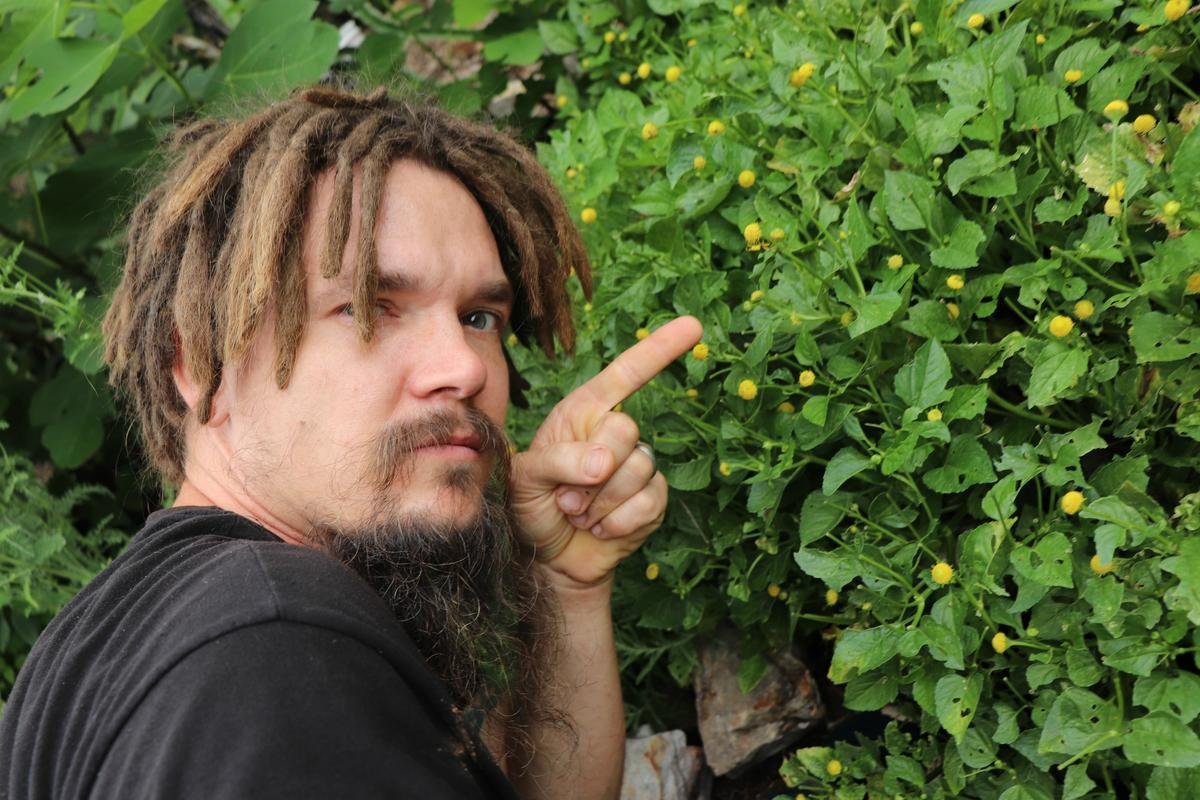 proof-of-spider-with-a-toothache...plant

Until next time…

GIF provided by @anzirpasai
---
Bitcoin (BTC) - 35jP794XJ1yHUaoxuQUXwGPyCuy6zyiQA5

---