Near skeletons of dead cypress, 2,400 new saplings are planted as north shore storm buffer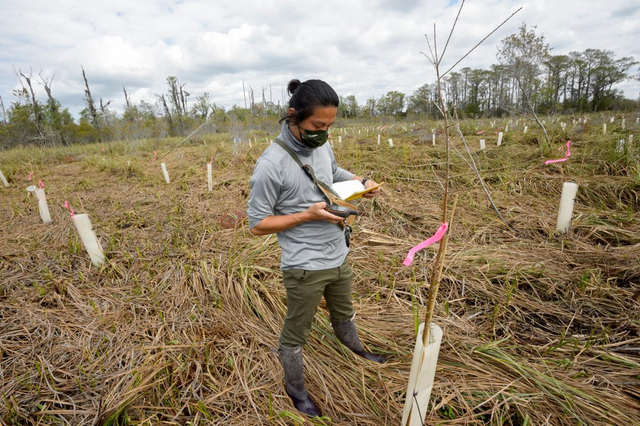 But the 2009 damming of the controversial Mississippi River-Gulf Outlet, a shipping channel that had allowed saltwater from Lake Borgne to come further inland, has improved water quality to the point that efforts to restore those swamps are underway.
Interesting article about a cypress tree planting in an area of South Louisiana that was once a huge cypress swamp forest. It's a shame that this area was clear cut when the European people got there and when they changed the salinity of the water, it really must have a beautiful site to see. And it supported so much wildlife. It's great to see the effort to put it back to the way that mother nature had it, but you're looking at a multi decade process. The damage that humans do to the environment....
Read the full story here....
https://www.nola.com/news/environment/article_ec9a4ca6-8cca-11eb-9b71-2358092c45db.html