'Man, let's go!': Environmental groups cheer release of river diversion report in Louisiana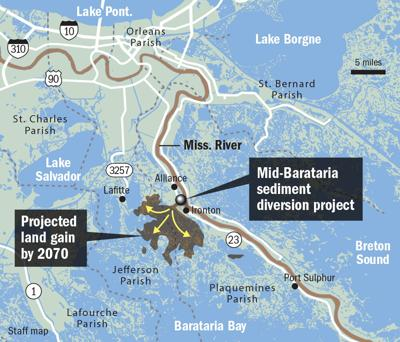 The $1.9 billion diversion would funnel mud-laden Mississippi River water through a section of levee on the West Bank of Plaquemines Parish and send it spilling into Barataria Bay, potentially rebuilding 28 square miles of marsh with river sediment.
Interesting article about a fresh water diversion project that has the potential to build much needed wetlands in South Louisiana. I've been following this project over the years and thought that it would never happen, lawsuits and money can make things drag out until people give up. And I'm not saying this is going to happen for sure, but the signs are pointing in the right direction. These fresh water diversions are so important in preserving nature in this part of the world, I sure hope it goes through......
Read the full story here.....
https://www.nola.com/news/environment/article_5e419898-7de7-11eb-8fb4-efb276a0c4cd.html