After almost dying, long rehab in New Orleans, rare sea turtles are released on Grand Isle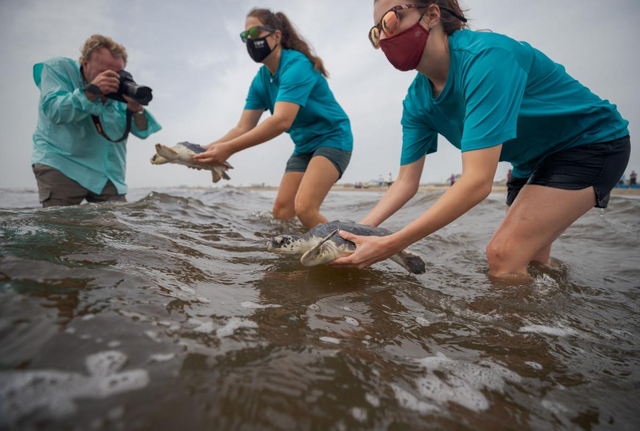 "They were really compromised when they came in, but saving 28 out of 30 was pretty good," Harlamert said.
Interesting article about how the Audubon Institute nursed back to health a number of turtles and how climate change may make this an ongoing event. For nature lovers like me, this type of story warms my heart, these turtles were sure to die from the cold if not rescued. I remember seeing people saving turtles off the coast of Texas recently when they had that severe cold weather. Mankind has negative effects on nature in so many ways, it's good to see some positive effects now and then.
Read the full story here...
https://www.nola.com/news/environment/article_ad087eaa-865d-11eb-91c1-db723460e3cf.html