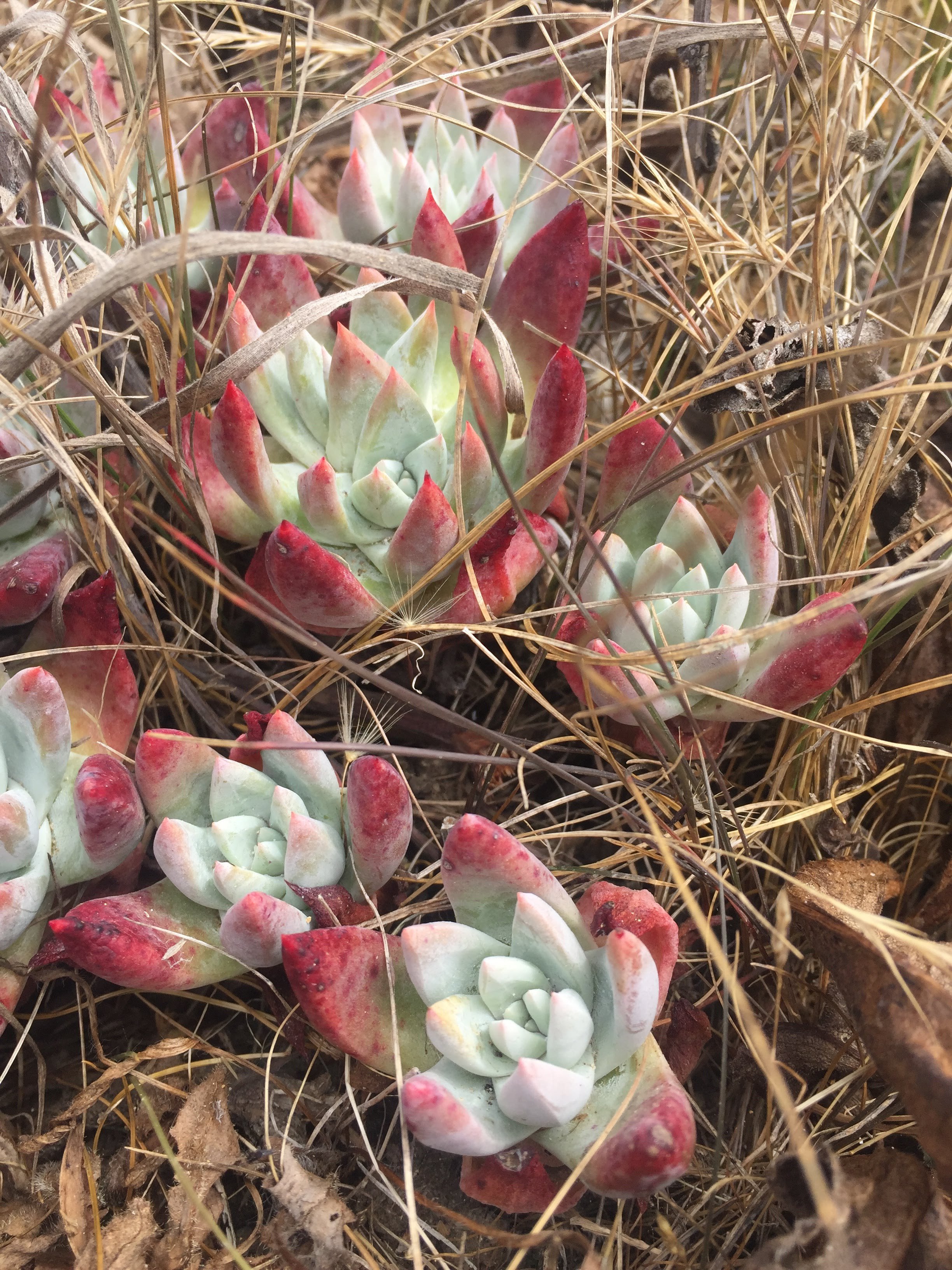 I found these beautiful wild succulents while hiking in Point Reyes National Sea Shore. I love succulents in general, there's something so satisfying about how fat and juicy they look. This particular specimen was quite small, so I got up close to reveal its amazing color scheme.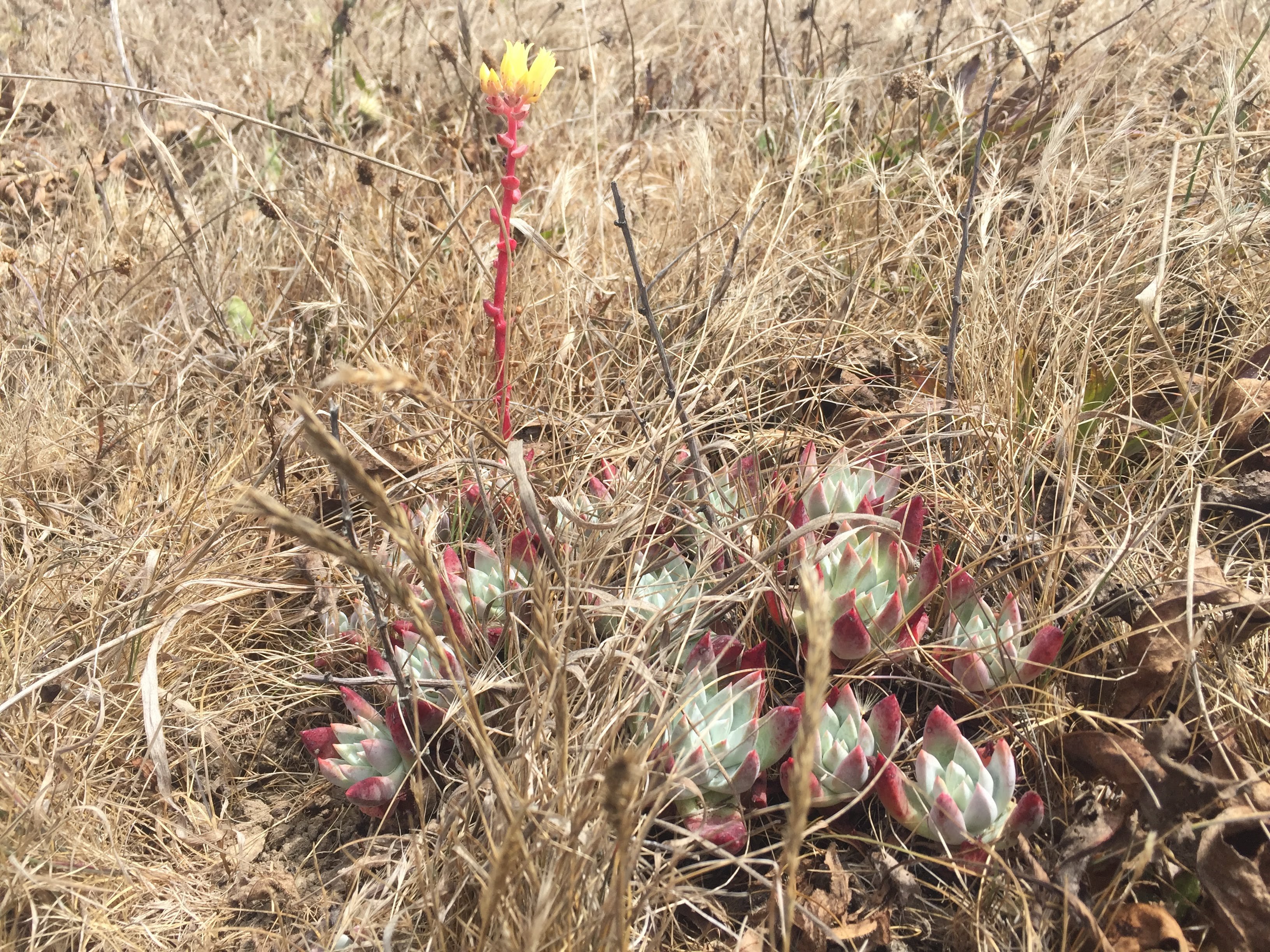 This shot gives a little more perspective on how small they are compared to the surrounding grass, and also lets you see their cool flowering style, that stalk shoots way up there to attract pollinators who might miss it otherwise.
More Point Reyes pics and even a cool video coming soon!