Saludos..! En esta ocasión empiezo con la imagen de este cerdo que tuvo la decencia de darle un breve saludo al lente de mi cámara el cual me ha hecho reir hasta más no poder. Yo pensaba que lo iba a encontrar algo agresivo y resultó todo lo contrario...
Regards..! This time I start with the image of this pig who had the decency to give a brief greeting to the lens of my camera which has made me laugh even more. I thought I was going to find something aggressive and it turned out just the opposite ...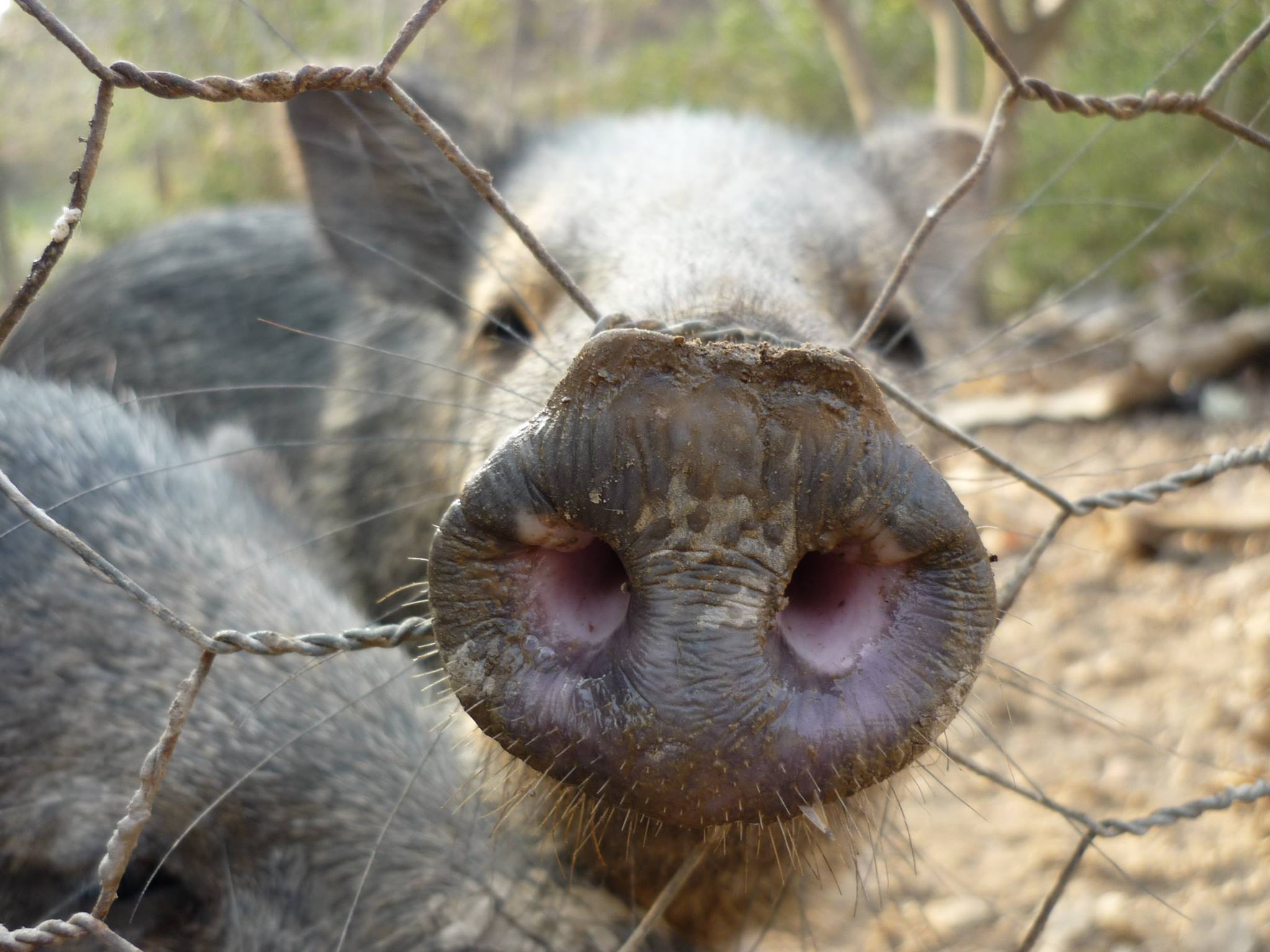 La vaca lechera de la família con su cría, observándome, y yo, con cámara en mano no desperdicie la ocasión de hacer una buena foto.
The milk cow of the family with its young, observing, and I, with camera in hand, do not waste the opportunity to make a good photo. Coincidentally, this same cow chased me a couple of days later.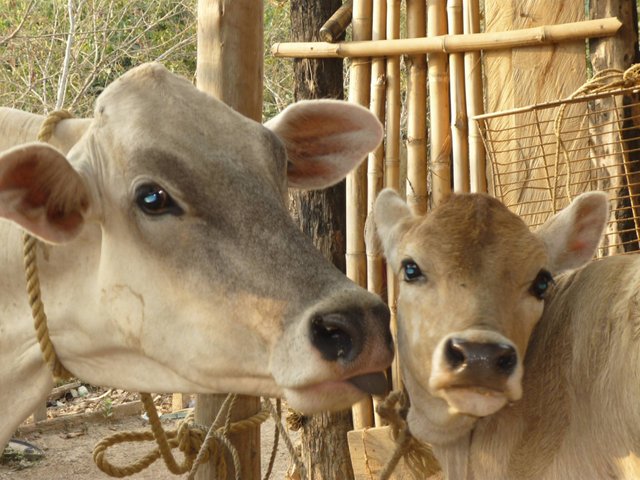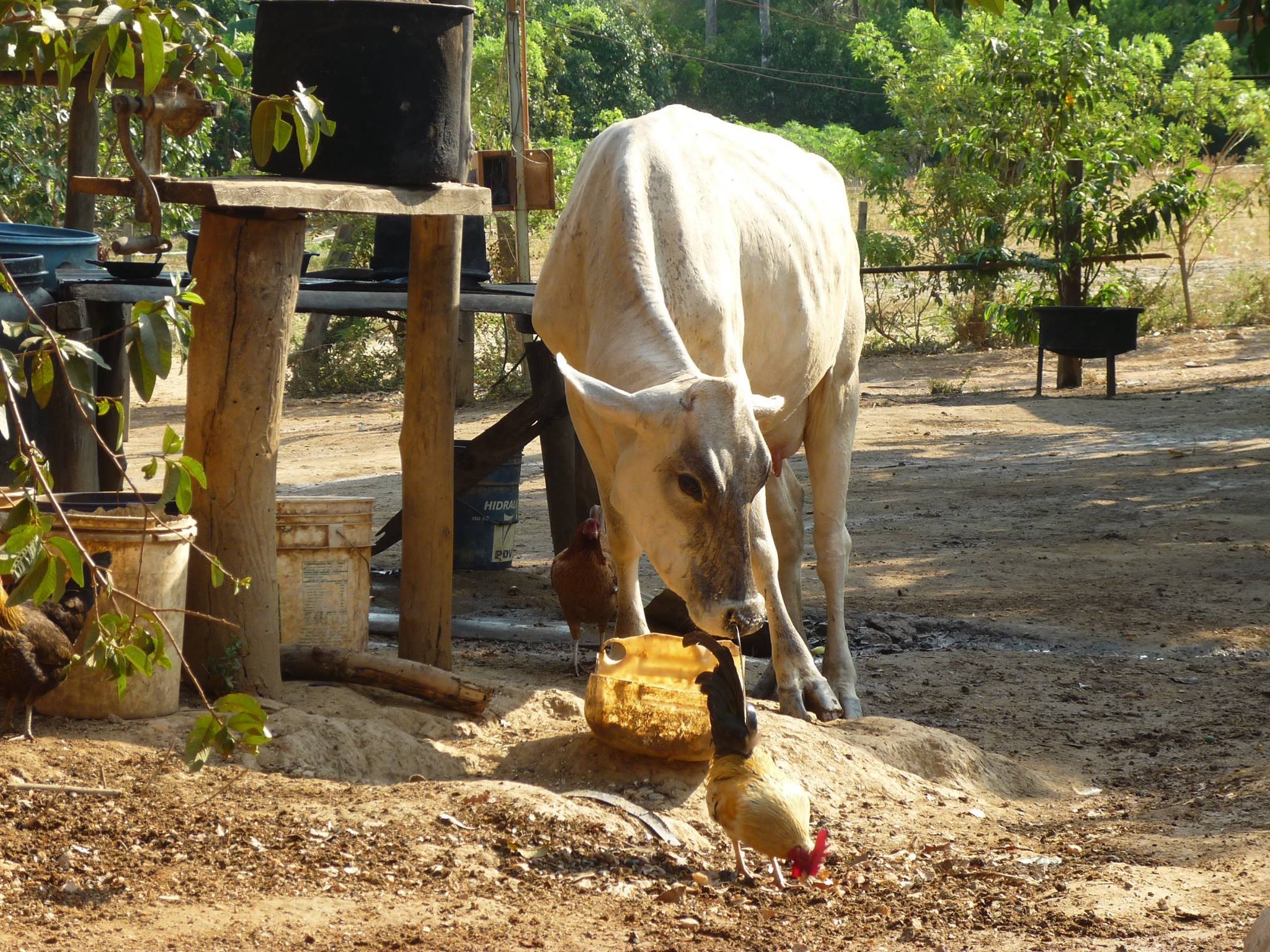 la vaca y compañía.
the cow and company.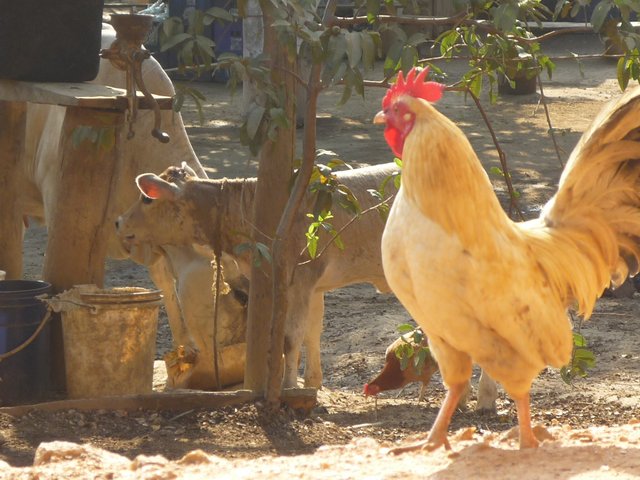 La vaca y sus complices de la breve persecución en mi contra (momentos después del susto).
The cow and its complices of the brief persecution against me (moments after the scare)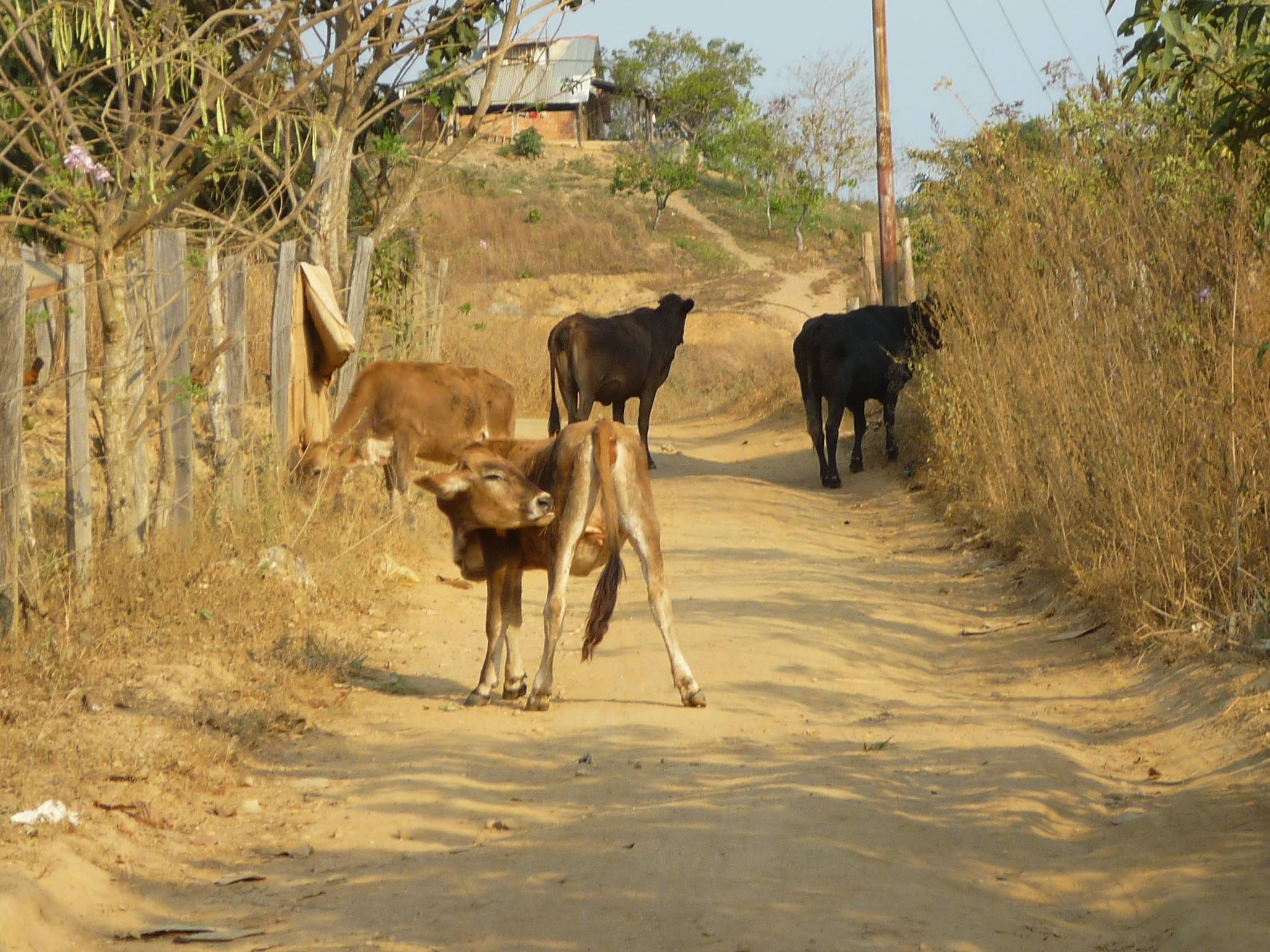 Luego del susto, me dió un gran apetito yme dedique a preparar algo de comida mientras algunos perros me observaban desde el otro lado de la ventana (patio).
After the scare, I got a big appetite and dedicated myself to prepare some food while some dogs watched me from the other side of the window (patio).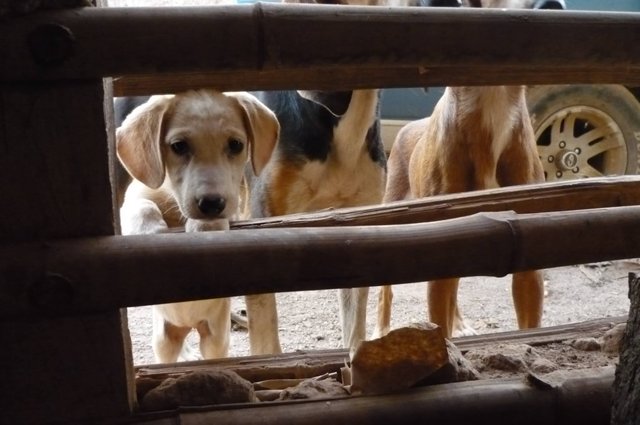 Este es un gran perro y amigo, tanto así que me acompañaba a la laguna a sacar los peces (cachamas) -- (De él fué quién les hablé el Post anterior).
This is a great dog and friend, so much so that he accompanied me to the lake to get the fish (cachamas) - (It was he who spoke to them in the previous Post).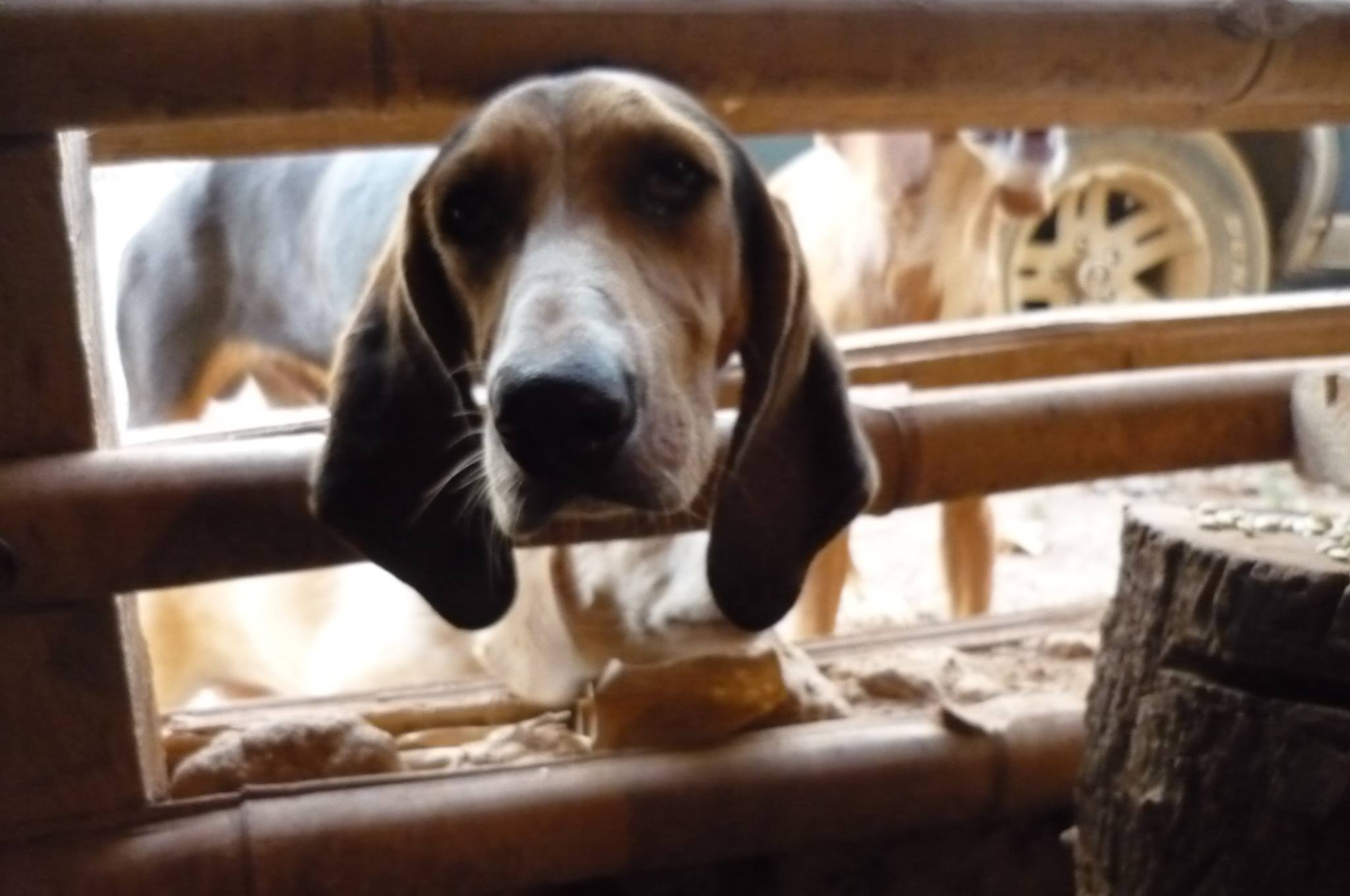 Los peces (cachamas) una vez sacadas de la laguna.
The fish (cachamas) once taken out of the lagoon.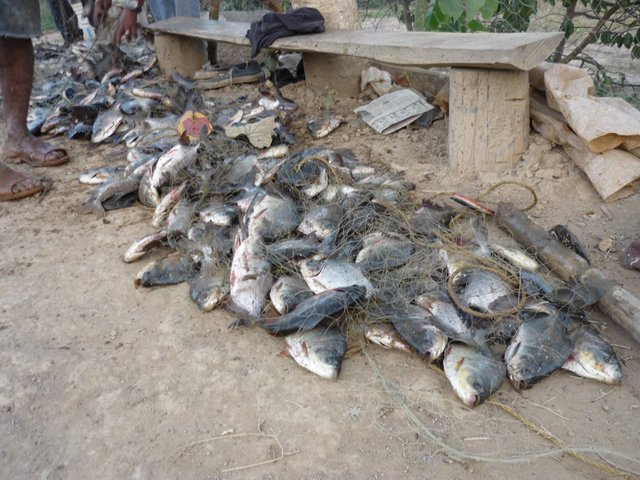 Así quedaba el perro de cansado después de su buena y grata compañía (durmiendo profundamente).
This is how the tired dog is after his good and pleasant company (sleeping soundly).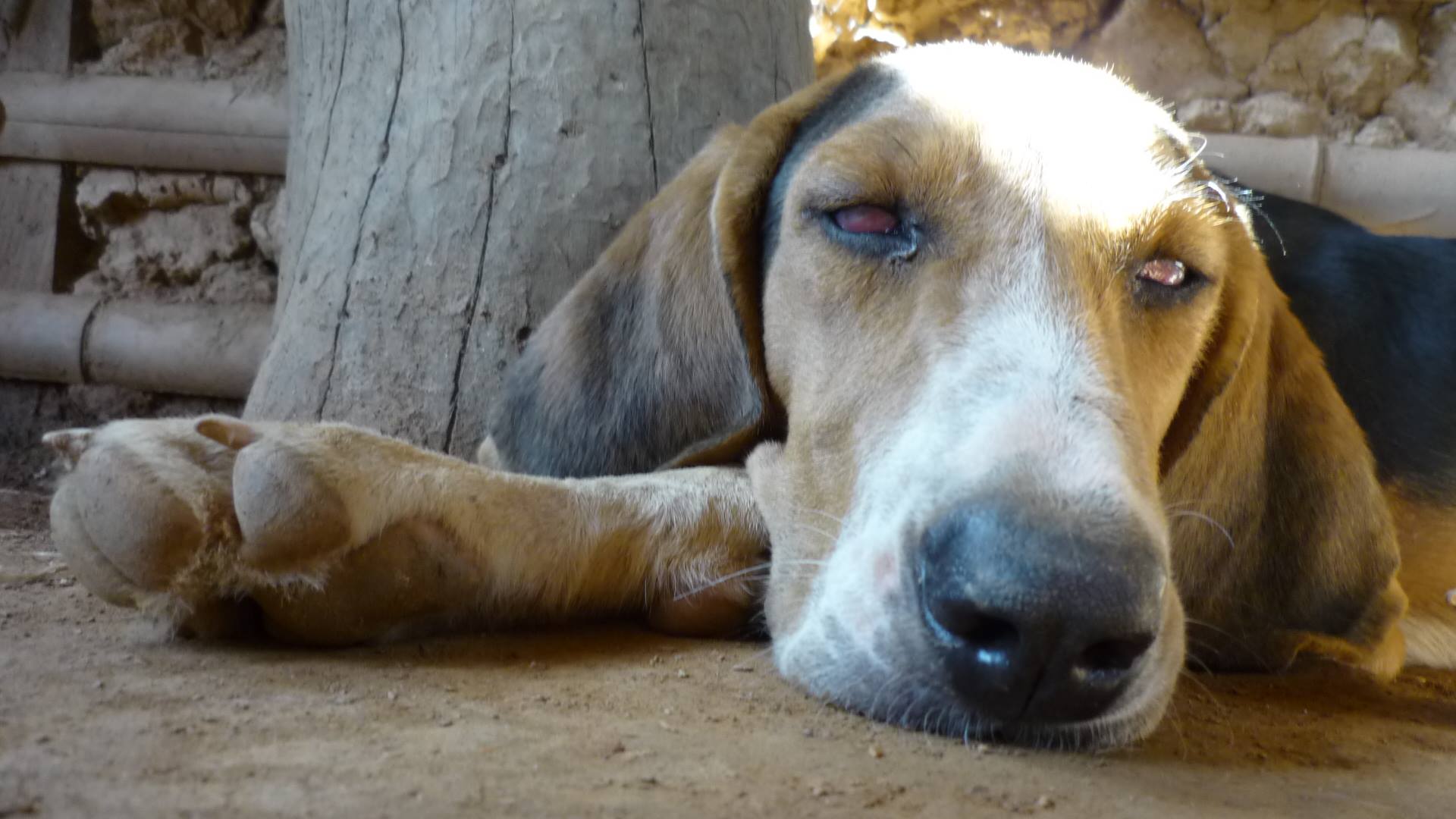 "Perro y Gato Juntos".
"Dog and Cat Together".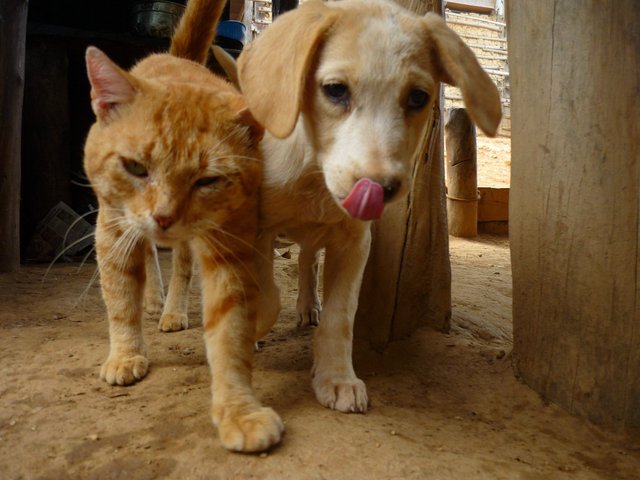 El perrito siempre a mi lado, no sé si protegiéndome o buscado protección... pero su compañía ha sido maravillosa.
The puppy always by my side, I do not know if protecting or sought protection ... but his company has been wonderful.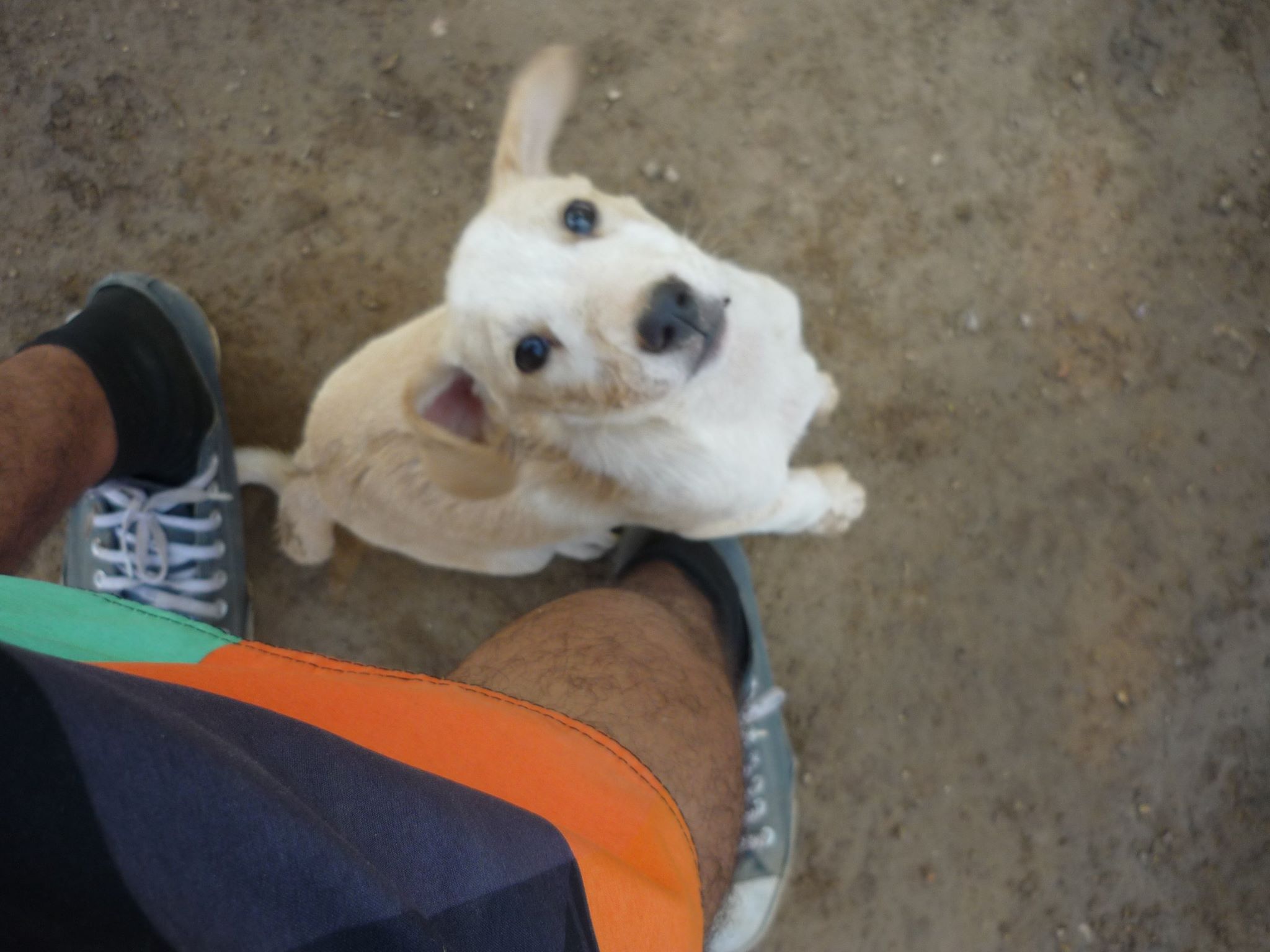 La mirada de esta gallina siempre me ha asustado y causado curiosidad. (Aquí una foto de sus ojos).
The look of this hen has always scared me and caused curiosity. (Here is a picture of his eyes).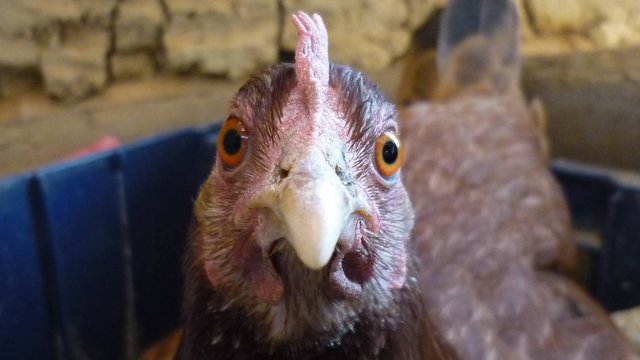 La misma gallina, el mismo miedo, pero diferente mirada.
The same hen, the same fear, but different look.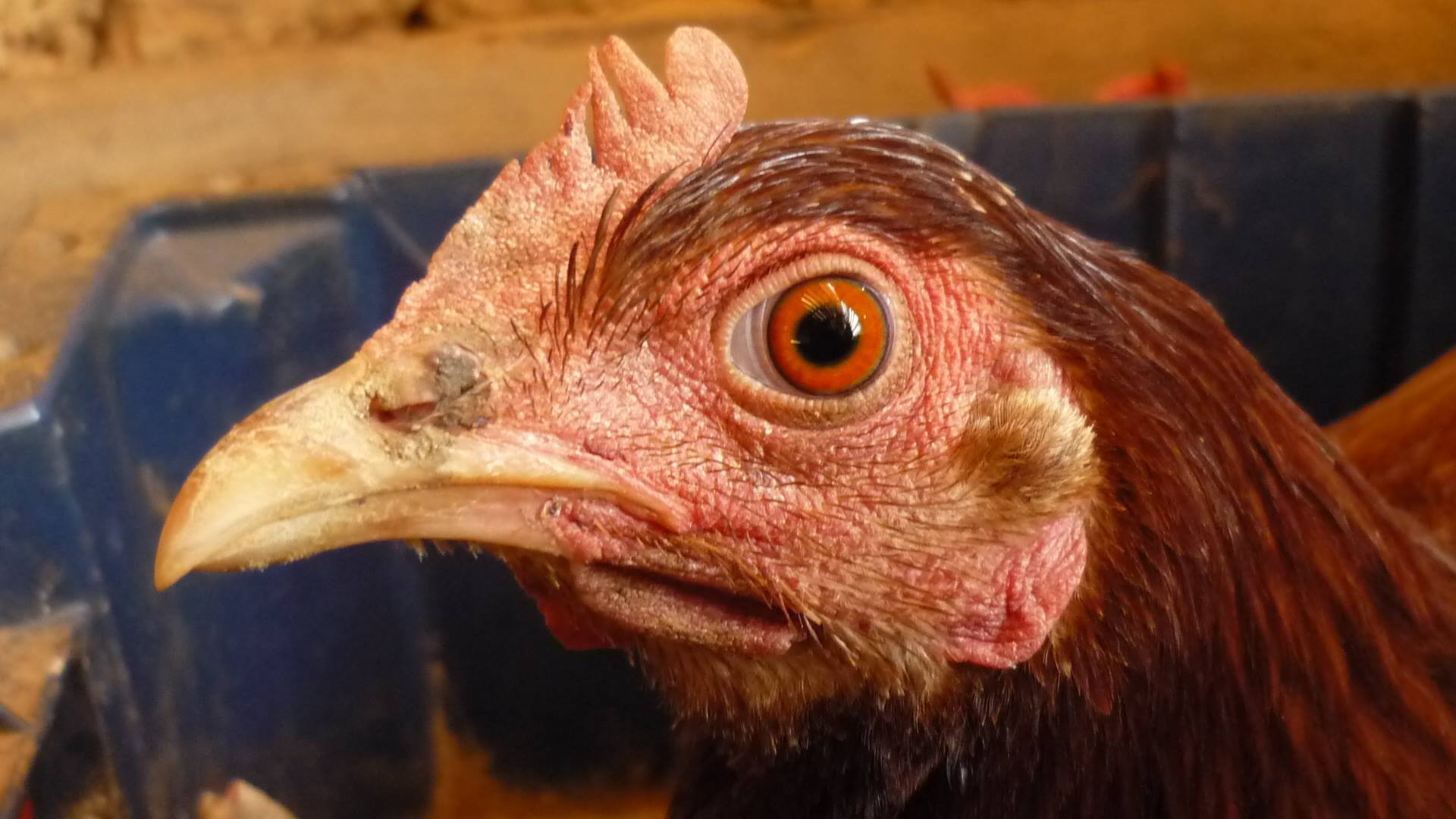 Las yeguas y o caballos me han dado miedo o lastima desde niño... pero acá trato de sobrellevarlo.
The mares and horses have scared or hurt me since I was a child ... but here I try to cope.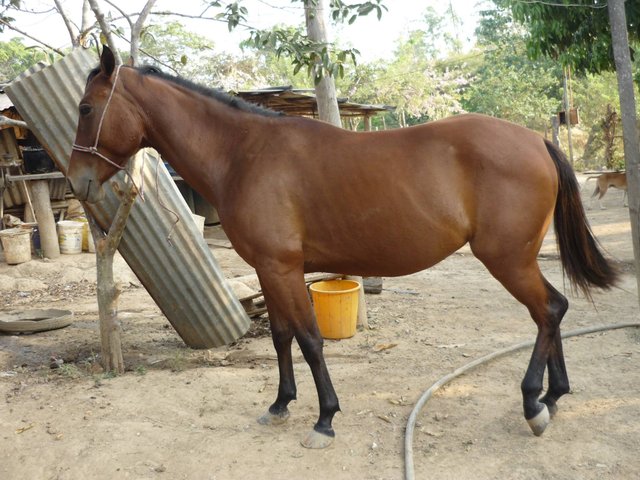 Acá, yo... con la yegua y algo descuidado... tiempo sin verme en un espejo.... jajajajajaaja
Here, I ... with the mare and something careless ... time without seeing me in a mirror ... hahahahahahaha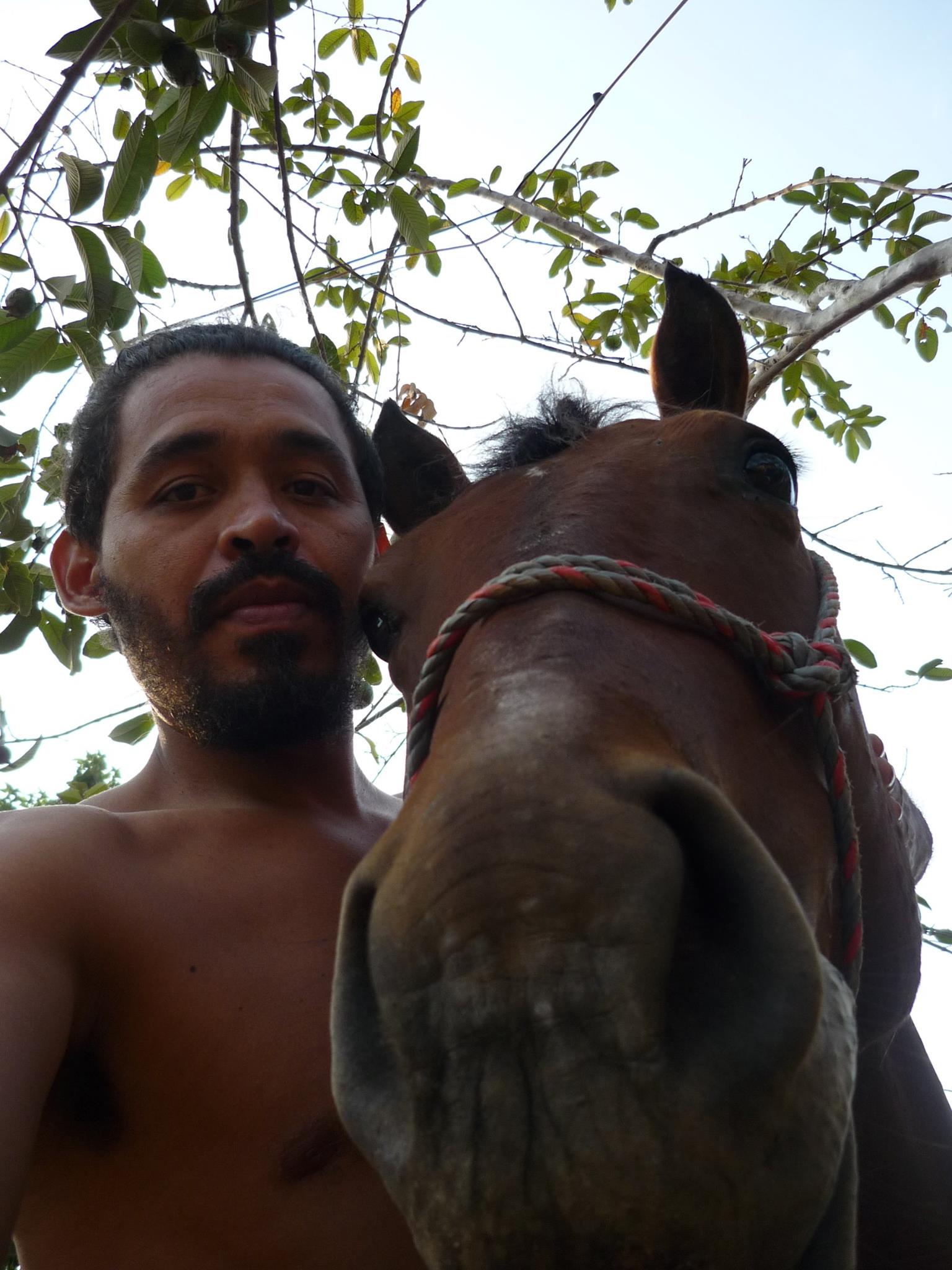 Sinceramente les hago saber que; después de esta foto me puse melancólico ( tocó despedirme de mis animales por una semana) y mi buen amigo está justo ahí, a mi lado esperando mi cariño y yo deséando querer quedarme.
I sincerely inform you that; after this picture I became melancholic (it was my turn to say goodbye to my animals for a week) and my good friend is right there, beside me waiting for my love and I wish to stay.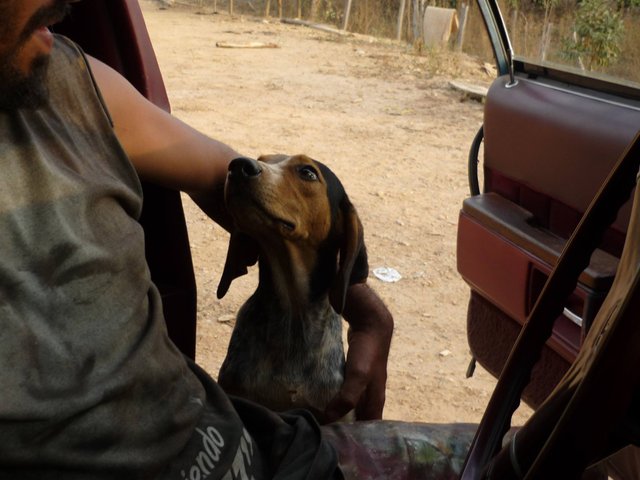 Estas pocas fotos de algunos de los animales de la família han hecho de mí una mejor persona con respecto al amor y el respeto hacia estos seres excepcionales... Amor por la vida, por la naturaleza, por los animales... "Espero les haya gustado"... Pronto haré un post relacionado con poemas y o naturaleza arbórea.
These few photos of some of the animals of the family have made me a better person with respect to love and respect towards these exceptional beings ... Love for life, for nature, for animals ... has liked "... Soon I will make a post related to poems and / or arboreal nature.