It's hard work for a baby elephant learning how to use its trunk and develop the social skills required to survive in a herd.
Herd animals are generally more intelligent than the solitary ones because they have to maintain larger volumes of more complex information. This information includes a repertoire of more complex body language and inter herd interaction skills. All this extra information storage and utilization favors individuals with more developed brains and better skills. With time this extra brain stimulation and development of a more complex skillset has positive spin offs that result in the increased intelligence.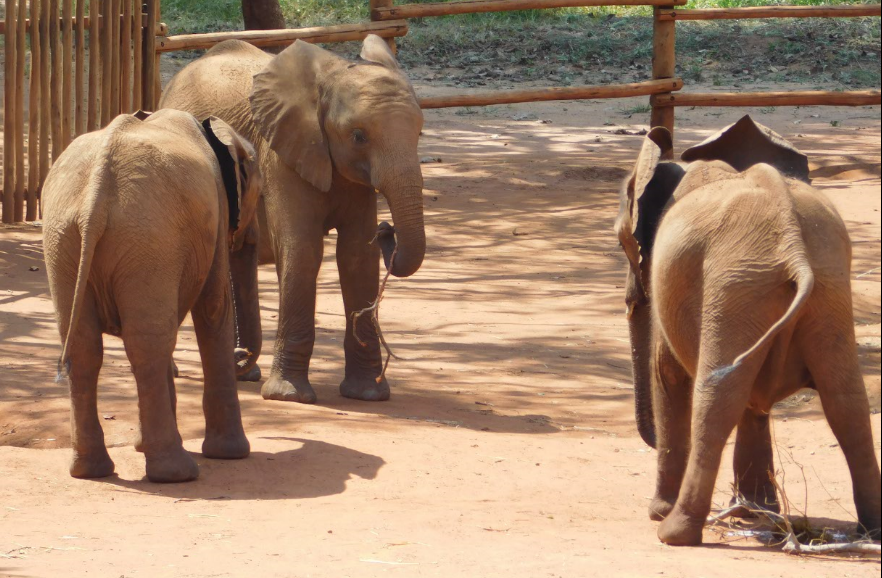 But when the sun gets to hot you just gotta head for a shady spot. Its kinda narrow but it will do! Intriguing to see how calves without mothers still adopt the pastern of lining up head to tail.