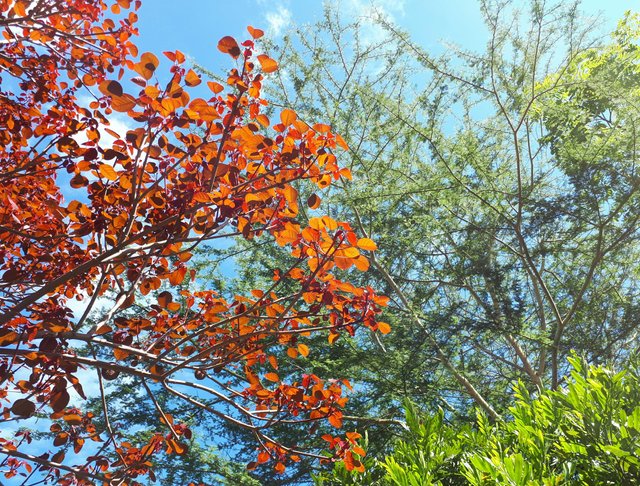 Hello Steemians!
I took this picture because I intuitively thought there was something beautiful here I could entertain you all with.
I just love talking walks in my garden. As I walked below an acacia tree I planted 9 years ago, I looked up to enjoy the picturesque sight of the golden acacia branches and leaves against a background of a gorgeous calm blue sky.
I crouched so I could gain a vantage view with my eyes sweeping across the sky. Thats when I discovered that the other trees and shrubs close to the towering acacia made an incredible combination of colours and textures.
I had never seen this from this new perspective. It looked like a finished painting straight from the master's canvas!
In my mind I thought why not share this with the wonderful community of Steemians. So I took a few pics and this one here was my best pick. Hopefully this will inspire my next painting.